Making noise in March Madness
The UH Cougars are top contenders in this year's tournament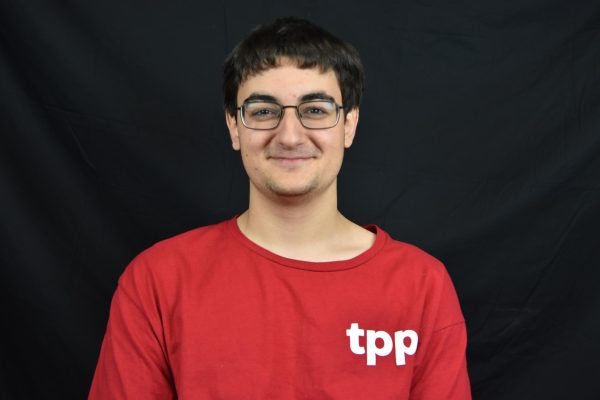 More stories from Ariel Lagnado
The best team in the nation. Not just Houston. Not just Texas. The entire nation.
The University of Houston has shocked the college basketball world. With a record of 31-3, the Cougars are currently ranked second in the nation in the NCAA and are looking to make a big splash in March Madness this year.
UH has a chance to play in the national championship for the first time since 1984 and win the national championship for the first time in their team history. Junior Lucas Dolibois, a college basketball fanatic, believes they have a real chance to win it all.
"They're the most well-rounded team across the board both on offense and on defense," Dolibois said.
Led by senior guard Marcus Sasser and junior guard Tramon Mark, UH is averaging 75 points per game and has one of the league's best defenses, allowing only 56.5 points per game.
"Tramon Mark and Marcus Sasser are very good defensively, and they play with more heart than every other major favorite to win," Dolibois said. "They always play hard, and when they miss they're very good at getting the offensive rebounds."
Kelvin Sampson, who became head coach in 2014, has done a terrific job developing a team culture and turning the Cougars' program around, from a team struggling to make the March Madness tournament into one that has consistently been a title contender for the last three years.
"We've developed a really good program here," Sampson said in a recent interview. "But the emphasis is 'we have.' One person doesn't do it. I'm proud of our program. I'm proud of everyone in it."
Sasser has been the epitome of Coach Sampson's mindset throughout his four years with the team. As a freshman, Sasser struggled with Sampson's rigorous conditioning, but his determination never wavered and he quickly became a key part of their offense. This will be Sasser's final year leading the Cougars before he declares for the NBA draft, where he is expected to be taken in the second round.
"I'm creating all these memories with my teammates and coaches," Sasser said before an 83-66 win against Wichita State. "You don't get these moments in the NBA so I came back to have fun, experience the tournament and really enjoy this time with my teammates."
Despite a 75-65 loss against Memphis in the AAC Championship, UH is still the number 1 seed in the Midwest region of the tournament. Sasser didn't play against Memphis due to a groin injury, but the Cougars are hopeful that he will be able to return before the tournament begins.
UH is set to play against Northern Kentucky on Thursday, March 16, where their dreams to win a national championship will begin.
Leave a Comment