Kenny and Ziggy's Restuarant Review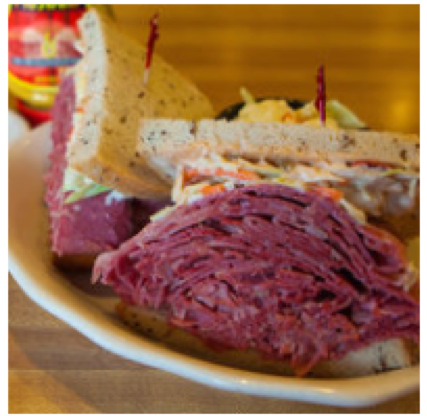 "Kenny & Ziggy's" is a New York delicatessen restaurant that was opened in 1999 in the Galleria area of Houston. Ziggy Gruber the owner, is the 3rdgeneration deli man to successfully run and operate a deli in his family.  He comes from a Hungarian family that traveled to New York's lower east side where Max Gruber, Ziggy's grandfather opened "The Rialto Deli", the first Jewish delicatessen on New York's Broadway Avenue. Throughout the 1980's, Ziggy learned from grandfather Max Gruber, his dad Gene Gruber and Uncle Sy Gruber. In 1999 after Ziggy opened the first delicatessen , he now owns 4 delis in total, including, one in West University area, one in Los Angles and the other in New York City.
The restaurant is not cheap, nor too pricy for what you receive. For $20 you can pick from multiple combo sandwich options, which it comes with 9 lbs of meat and delicious pickles. The food will remind you of New York City, but the restaurant itself will make it feel like you are sitting in New York. Even the normal middle age Jewish New York dissent customers that eat there daily play a huge role of the New York feeling. I give it a 5 star rating for a restaurant.
Leave a Comment