'My mom is the best mother in the world'
Students share their appreciation for their mothers
We asked several students about their experiences with Mother's Day. Below are their responses.
Senior Dulce Toc: 
"My mom is a very hard-working person who goes out of her way to give my siblings and I the best life possible. I remember that when I was little she would take me to picnics next to the pool and she would play with me. I love how she listens to me and is there for me when I need it. My mom supports me in everything I do, she is my motivation to do better in school. This Mother's Day I will get my mom roses and a basket with items she likes, my family and I will take her to eat, and at night we will have a family Mother's Day celebration at my aunt's house."
Sophomore Maysa Busaidy: 
"My mom had always been there for me, whether it was to help with my homework or to talk about what's going on in my life. What I love about my mother is her compassion and kindness.   No matter who you are, my mom will always talk to you or include you in the conversation she's having. My mom would always come to my room and ask me, "do you need any help with homework" or if I go to her she would be like," okay how can you make this paragraph tie to the prompt" and she would be very patient when I get frustrated. On Mother's Day we usually just hang out and relax at home. My favorite memory with my mom would be at my elementary it was a booster club day where we ran around the track about 30 times I think, but it was also Eid for my family and I (Eid is a celebration that Muslims have after Ramadan), so my mom comes to the school and gives me a dress to wear so we can go celebrate, but the best part of the day was that my mom let me run the booster club. I remember wanting to run really badly but we usually have Eid the whole day so my mom said that I could do the run in the morning then she could pick me up and we go to celebrate Eid after. My mom is the best mother in the world!"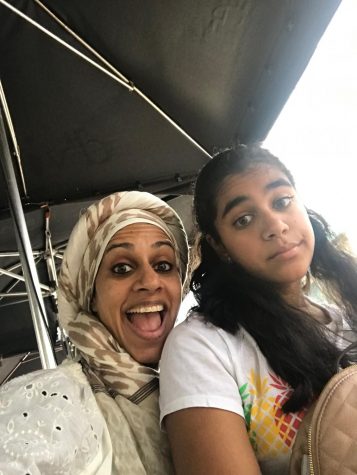 Junior Jasmine Zelaya:
"I appreciate my mom because she has always been by my side, she has always been there for me through everything, me and my mom have a special kind of bond, a trusting one. I tell her everything as well and I know I can trust her with it as well, yes we bump heads a lot of the time, but that's normal, nothing wrong about that. We do have disagreements but that doesn't change the way I think about her. I love how my mom is hardworking, and always does everything for her kids, and puts other people before herself. She is the nicest and caring person I will ever have met. My mom is the most supportive when it comes to school. This school year has not been easy but she has helped me through it and tells me not to be so hard on myself. My mom finished school for her bachelor's degree and I am so proud of her, we did it together. For Mother's Day, we are probably going to take her out to eat or celebrate it with my aunts. My favorite memories with her are when me and her go out and eat just the two of us like always do."
Sophomore Ivanna Gonzalez:
"I appreciate my mom because she has always been there for me. She has supported me through a lot of challenges. No matter what is going on with her she will always have a smile on her face when we come home. What I love most about my mom is that more than a mom she is my best friend. I can talk to her about anything, and she won't judge me, instead, she will give me advice. Like any mom, she supports me and wants the best for me in everything. When I told her I wanted to be a part of the Bellaire Belles she was happy and supported me by giving me the tools to raise money for the fundraising. For Mother's Day, I will be making her breakfast and celebrating with my grandma. One of my favorite memories with my mom is our trip to Minnesota. It was just me and her, we were jamming in the car making jokes and just having the best time. It was a 19-hour trip but with the fun we were having it felt like it was just 3 hours."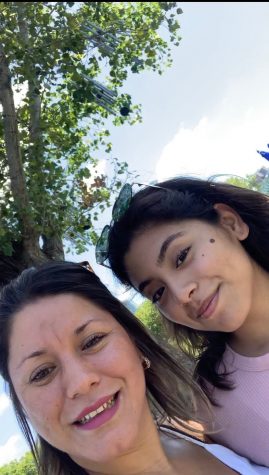 Happy Mother's Day to all!