Dogecoin on the loose and to the moon
Senior shares investing advice for cryptocurrency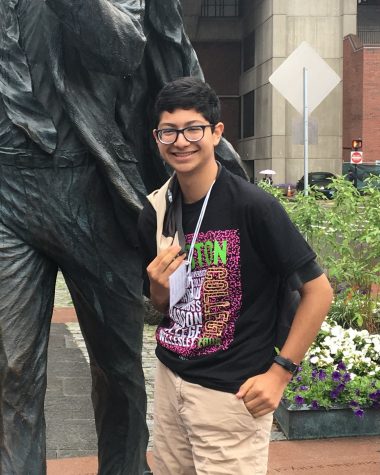 More stories from Juan (Johnny) Garibay
Disclaimer: I am NOT a financial advisor. Do not make any investing decisions based on me or this article. Your investing decisions should come from you. 
What could have potentially made me $9,500?
A meme?  A cryptocurrency? 
Well, apparently it is the cryptocurrency that is inspired by the Shiba Inu dog named Dogecoin. 
Here's a quick recap of the history of Dogecoin and my story on how I could have made the big bucks had I not been so naive. Maybe my skepticism needed to be out of the way. 
Dogecoin was created as a joke to make fun of the cryptocurrency world. Its creator, Billy Markus, didn't even consider it to be a serious creation and sold it all to buy a used Honda Civic.  
Even though Dogecoin wasn't getting the traction and interest that the community wanted, one food-based company launched the attraction and support with a Twitter announcement.
Slim Jim announced via Twitter that it would be celebrating DogeDay on 4/20 by releasing a limited edition Doge NFT that will be auctioned to the highest bidder. (NFT, or a Non-Fungible Token, is a digital asset that can't be duplicated, which makes its value high).
At the end of the auction, the NFT was sold to an account named, "JazzDogearmy" for 7 Etherum, which was valued at $2,216.56 USD at the time. 
Now multiply $2,216.52 by 7 and what you get is $15,515.92.  That NFT was sold for $15,515.92!!!!
The amazing part of this event was that 100% of the proceeds from the auction plus $10,000 was donated to the World Central Kitchen, which is an organization that feeds people in need during disastrous times like the COVID-19 pandemic. 
After this, Saturday Night Live, which in my opinion is the best comedy sketch in the world, announced that Elon Musk will host the show on May 8. The Doge community, including myself, was excited for this appearance because we knew that he would announce Dogecoin in some way because Dogecoin is Musk's favorite cryptocurrency. We were predicting that the price would shoot from $0.27(price based on April 24, the day of the announcement) to $1 or $2. 
But, during The Dogefather's appearance on SNL, the price started to fall from 73 to 48 cents due to people panic selling and Robinhood being down for technical issues. 
After Musk's SNL appearance, he tweeted, "SpaceX launching satellite Doge-1 to the moon next year". Basically and quite literally, he is sending Dogecoin to the moon. 
For the past few weeks, Dogecoin has been floating around at 50 cents and then dropping to 35 cents, but it has potential to reach a higher value. Maybe 75 to 90 cents in the upcoming weeks or months. 
I first invested $50 in Dogecoin on Feb. 01, 2021, when the price was at $0.0337, but sold it a few weeks later. If I had held it since Feb. 1 and sold it today, I would have made approximately $9,500. That realization still haunts me to this day.
Nevertheless, Dogecoin is a big deal.
Now, you may be thinking, 'Okay, so Dogecoin is a big deal now, so what?'. That question is exactly why I am writing this article. I am here to tell you what the big deal is. But before I begin, I want to repeat (see disclaimer)  that I am NOT a financial advisor and your financial decisions shouldn't be based on me, but rather you. 
I want Bellaire students to understand what could happen next.
1) Dogecoin will probably reach $1 by the end of 2021
If 2021 has taught us anything, it is that the world is getting better. The CDC has lifted its mask mandate for vaccinated people, Travis Scott has announced that AstroWorld will be taking place this year and that there will be a Bellaire Prom for the class of 2021.
If we take that same positivity towards Dogecoin, it will raise the price and will be worth double from what it is today. 
Granted, the volatility in this market is super high. One day it could be worth 70 cents and then the next day it could be worth 30 cents. But it can rebounce up from this dip. Bitcoin did the same thing. 
On Jan. 08, 2021, Bitcoin was worth $40,519, which at the time was breaking its highest record run. After Jan. 27, 2021, it dipped to the low price of $30,541. But then it bounced back up to a price of $63,346, which broke its highest record run again. It is currently dropping to a price of $34,259 as of May. 23, 2021. But it can rebounce again and break another record high.
 The same thing can happen with Dogecoin, but it needs to start by businesses taking this cryptocurrency seriously, even though it was created as a joke, which brings me to my second point.
2) More businesses and organizations will start adopting Dogecoin as a payment option
In order for Dogecoin to gain trust of prospective holders and investors, businesses and organizations need to start using Dogecoin as a payment option for it to be considered as an actual currency.
And we are seeing this today.
On May 3, the Oakland Athletics tweeted that they will be selling their two-seat pods for 100 Dogecoins. 
As mentioned before, SpaceX will launch a satellite named Doge-1 and guess what the payment option for the funding will be: Dogecoin.
I suggest that Amazon, Walmart, Apple and Google follow suit and start implementing ways for Dogecoin to be accepted for transactions. 
And finally, I will be able to buy a Tesla Model S with Dogecoin. 
"But how can I hold Dogecoin if Robinhood is trying to pull another GameStop fiasco?'' This question might be holding some of you back from supporting Dogecoin.
Well, let me tell you how.
3) Coinbase and other cryptocurrency wallet will be allowing transactions through their apps.
Coinbase, which is one of the most recognized and used cryptocurrency investing apps, is trying to list Dogecoin as a cryptocurrency on their app in the coming six to eight weeks.
This is huge news because nearly everyone can invest on Dogecoin with 0% of commission fees. (I promise that this article is not sponsored by Coinbase).
I predict after the adoption of Dogecoin on Coinbase, more people will invest on Dogecoin, which is a gateway to learn about this world of currency and see how it can pave the way for the future of paying for goods and services.
Coinbase can be a way for Bellaire students to invest in Dogecoin without any hassle or technical difficulties. 
But besides purchasing items, Dogecoin can be used in other beneficial ways.
4) More charity events and Breakthroughs on the way
When Slim Jim did that DogeDay event, it wasn't only to promote the cryptocurrency, but it was promoting a charity event that helped people eat food during this time of crisis. 
The Dogecoin community has done charitable work before as well. During 2014, the Dogecoin Foundation donated $11,000 worth of Dogecoin to build a well in Kenya and provide fresh and clean water. It even had a catchy name, Doge4Water. 
These charity events and breakthroughs like sending a cryptocurrency funded satellite to the moon will happen more and more as the price of Dogecoin increases and more people become aware of it. 
And if people become aware of Dogecoin, guess what will happen with it?
5) Dogecoin may become the number 2 cryptocurrency in the world
Whoever came up with the saying that number one was the best place, ignore them. Number two is better. 
But seriously, Dogecoin may become the second best cryptocurrency in the world, falling behind Etherum. 
What happened to Bitcoin?
Well, as Musk tweeted on Wednesday, May. 12, Tesla will not be accepting any more Bitcoin payments to purchase their products because of the fossil fuel usage that Bitcoin mining and transactions have. His vision for the future is to adopt cryptocurrencies that do not spend too much energy and rely on non-renewable resources.
What does this mean for Dogecoin? It means good news because Dogecoin is in the clear.
TRG Datacenters, which is based in Houston, has calculated each cryptocurrency's consumption of Kilowatt hour per transaction. Dogecoin is in second place with 0.12 Kilowatt hour per transaction, falling behind XRP with a consumption of 0.0079 Kilowatt hour per transaction. And in last place is Bitcoin with 707 Kilowatt hour per transaction. In comparison, that is about 18x more energy than powering a Nissan Leaf Electric Car with a full battery. 
So yeah, Bitcoin uses a lot of energy. But Dogecoin doesn't.
Musk furthers the excitement of Tesla now accepting Dogecoin by releasing a poll asking if Tesla should accept Dogecoin, and a surprising 78% said yes.
Fingers are crossed for this to happen.
Final Thoughts
Again, I am not a financial advisor so please do not make any financial advice based on me or this article. 
But I do recommend Bellaire students to research the cryptocurrency market because right now it is at its beginning stage and it will explode in the future with more transactions and mass adoption occurring. 
With that being said, invest in something that you are comfortable with and with money that you can afford losing but  potentially gain with. 
 Go for the long run and do not make the same mistake I did of buying it one day and then selling it the next week. The price line goes up and down but eventually it goes up.
But as Musk said on SNL, to the mooooooooooooooooonnnnnn!!!!