2021 Met Gala best and worst dressed
Two and a half years later, the Met Gala finally returns. The 2020 Met Gala was canceled, and the 2021 Met Gala was postponed amidst the COVID-19 pandemic. On Sept. 13, celebrities and designers brought their A-game for the theme 'In America: A Lexicon of Fashion'. Of course, as always, there were two sides: the best dressed and the worst dressed.
Let's dive into the miraculous and the atrocious looks of the 2021 Met Gala:
BEST DRESSED
Rihanna: blanket couture
Although she arrived late, fashionably at that, Rihanna's Balenciaga outfit was a masterpiece. She added a beanie for an extra pop of casualty. Though it may look like a blanket, Rihanna can always pull anything off. As she once said, "She can beat me, but she can't beat my outfit."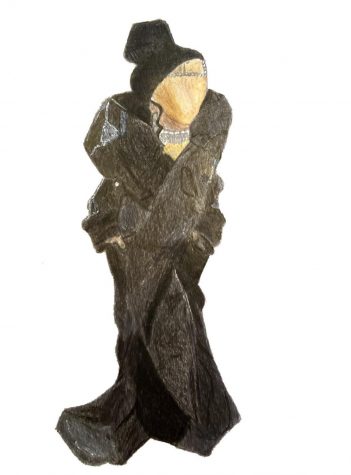 Normani: modern day renaissance princess
Normani stunned in a mustard yellow ball gown by Valentino. The mustard yellow color complemented the singer's complexion and personality. As always, Normani's fashionista style never disappoints.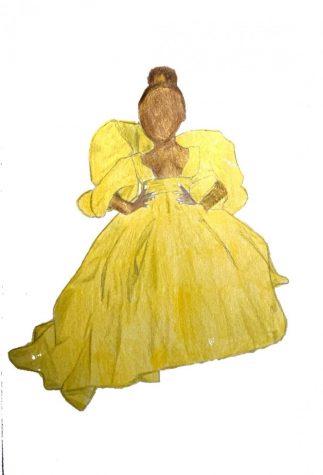 Pharrell Williams: a cowboy with style
Williams dazzled the crowd in a leather button-up and trousers by Chanel. He matched with his spouse Helen Lasichanh, and they both looked stunning. Their leather ensembles stood out from the crowd by adding a bit of leather spice instead of a normal tux.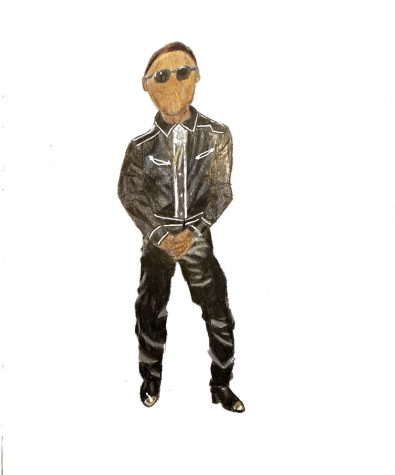 Lili Reinhart: flower Goddess
The intricate design of this dress and the flowers placed around the bodice all the way onto the train is just a chef's kiss. Christian Siriano did an absolutely amazing job designing this dress and Reinhart did a spectacular job making this dress look extravagant.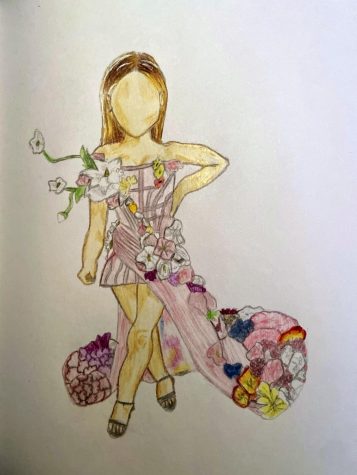 Olivia Rodrigo: spicy jumpsuit
Rodrigo did not disappoint in this sheer, fuzzy jumpsuit by Saint Laurent. It was elegant and scandalous at the same time. The fur added a stylish accent while the sheer lace added a scandalous touch. Not bad for the singer's first Met Gala.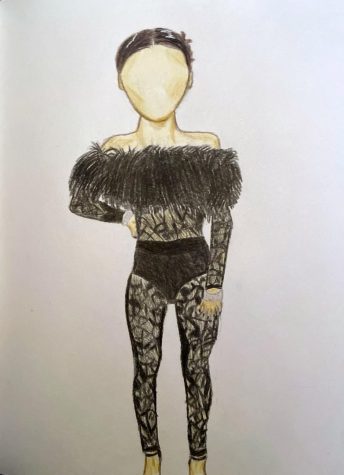 Iman: sun goddess
Supermodel Iman stunned in a white and gold jumpsuit with a ball gown-like girdle by Dolce&Gabbana x Harris Reed topped with a feathered headdress. The goddess-like ensemble made a statement at this year's Met Gala.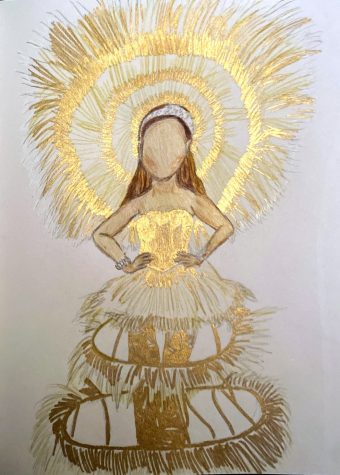 Lil Nas X: three golden masterpieces
As expected, Lil Nas X amazed in all three of his outfits by Versace. His gold, shimmer patterned jumpsuit outfit was jaw-dropping as well as his full on golden armour suit. His cape outfit was giving Rihanna 2018 Met Gala vibes. Overall, his three outfits blew away the crowd.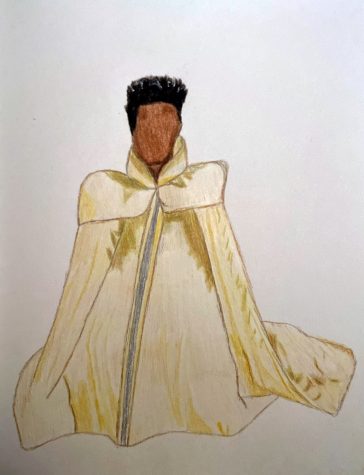 WORST DRESSED
Kim Kardashian: slenderman's funeral
I guess Kim wanted Halloween to come earlier? She wore an all black ensemble that covered her entire body and her face. This look was boring and disappointing as Kim always comes through with her Met Gala outfits. Though, she does get a C+ for being able to walk around in that monstrosity.
Addison Rae: prom dress
Rae did not shine more dazzle in her plain red Tom Ford prom dress. She had one of the most basic looks of the night.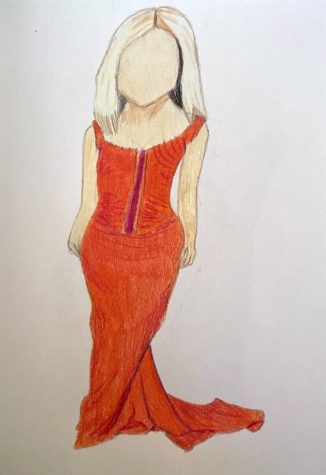 Kim Petras: horse girl energy
I think we know now that she likes horses. Petras's look did not fit the theme or the Met Gala itself.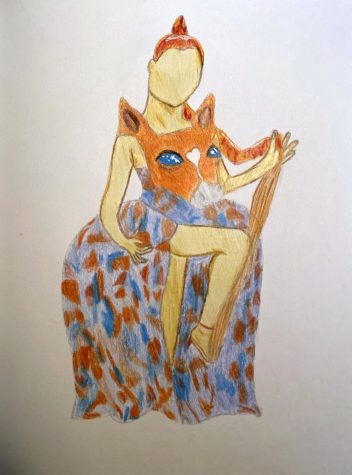 Emma Chamberlain: grandma's drapes
Chamberlain the fashionista lost her fashionista style for this year's Met Gala. The way the dress drapes off to one side is unflattering and looks like grandma's drapes.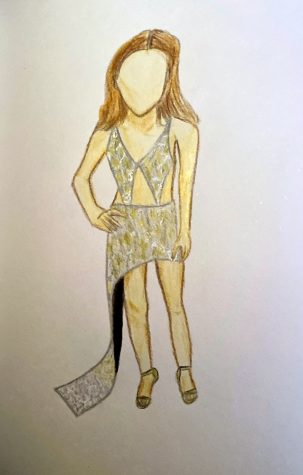 Rosalía: fringe cringe
This outfit was disappointing on so many levels. There was so much expectation for Rosalía to be one of the best dressed, but this fringe outfit was too much of everything.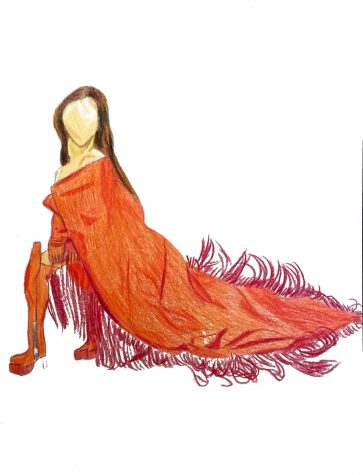 Anja Rubik: the classic unfinished look
Maybe Saint Laurent did not have time to finish Rubik's outfit? This outfit was underwhelming and drab.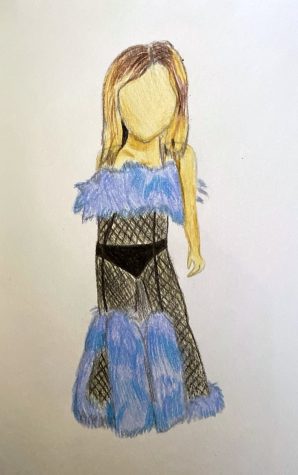 Frank Ocean: Shrek's babysitter
We appreciate Ocean for taking care of one of Shrek's little ones, but the tux was bland and the green hair was not it.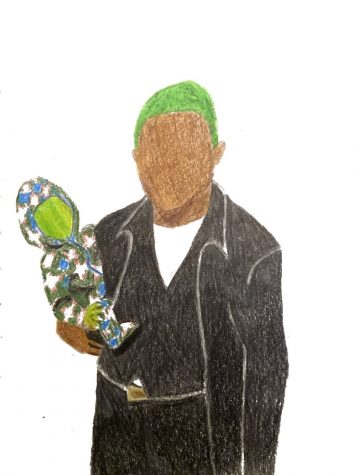 View Comments (1)