Remembering Selena: the queen of Tejano
Today marks the 27-year anniversary of legendary Tejano singer Selena Quintanilla's death.
Selena was only 23 years old when she was brutally shot in 1995 by Yolanda Saldívar, the president of her fan club, in Corpus Christi, Texas. Although her life was cut short, the iconic performer's legacy lives on.
Known as the "Queen of Tejano music," Selena was not only one of the few women in a male-dominated industry but one of the most influential Tejano artists of the 1990s. With over 18 million units sold, and seven No. 1 hits on the Billboard Hot Latin Songs Chart, Selena left her mark in the Tejano music business. With hits such as "Amor Prohibido" and "No Me Queda Mas," Selena's music fused common Mexican tunes with a mix of familiar sounds from pop music.
Fans of the late singer like freshman Jasmin Garcia said that Selena has acted as one of her most significant role models.
"I really admire how she kept chasing her dream after her loved ones disagreed with the career she wanted," Garcia said.
The iconic singer is not only a source of motivation to Garcia, but is also one of her primary inspirations in her day-to-day life.
"She became very independent and was a beautiful woman," Garcia said. "She has also impacted my makeup style with her fabulous signature lip look."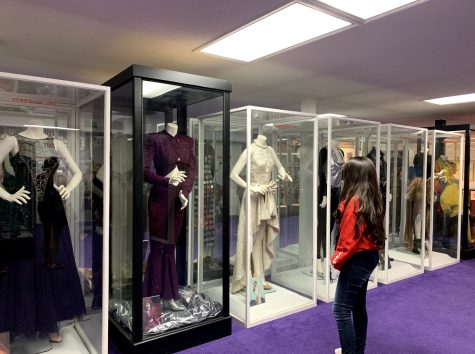 Junior Ivanna Gonzalez said she has unforgettable memories associated with the Tejano superstar.
"Since I was little my family has always listened to her music," Gonzalez said. "Selena's music taught me to dance and now more than ever, I like her because she reminds me of the memories I have with my stepmother, memories I will always hold on to."
Gonzalez said she always looked up to Selena because of her charismatic and down-to-earth personality. She has visited the Selena Museum located in Corpus Christi to pay respects to the Mexican-American singer.
After immersing herself among Selena's iconic red Porsche to her ever-glamorous outfits, Gonzalez said she was eternally grateful for the experience.
"I was really excited because I was about to go into a museum full of her," Gonzalez said. "Her whole life, her legacy, all in a little museum and you feel somewhat sad because you remember her life was cut short."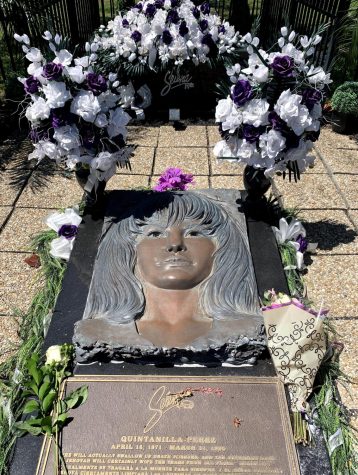 Though Selena's story is well-known in Tejano culture, sophomore Adriana Landry said didn't discover the artist until Selena's biographical show, "Selena: The Series," debuted on Netflix.
"I didn't really know who Selena was until two years ago, and honestly, I regret not discovering her sooner because she was just amazing," Landry said. "Her music really brought life to me, and she makes me feel more connected to my Latin side."
Landry said the singer touched many hearts across Latin America and continues to do so.
"Selena was just very inspirational and had such a strong influence in the Tejano music industry," Landry said. "I admire her so much because of her uniqueness, and I'm so glad to have a strong Latina role model like her to look up to."
View Comments (2)