'Welcome to Houston': A student's move from Saudi Arabia
She had seen it at least a dozen times before.
But before now, she had never paid attention to it.
Before now, it was something she had never thought twice about.
This time, though, the sign in the airport, reading "Welcome to Houston," had new meaning – a memory she would never forget.
Although originally from the US, freshman Laila Hakki had moved to Saudi Arabia at the age of one and a half. Then, in 2019, she moved from Saudi back to the United States.
Hakki had lived in Saudi Aramco, a compound created for employees and their families of the Saudi Aramco Oil Company. The extensive gated community fit thousands of people as well as golf courses, stables for horses and private beaches.
The move from there to Bellaire was planned by her parents in order to allow Hakki's brother to attend one year of middle school in the US before starting high school, as well as in order to live somewhere closer to her extended family.
Despite these benefits, Hakki didn't love the idea when she first heard the news.
"I was really upset," Hakki said. "Aramco was all I had known."
This experience gave way to many obstacles Hakki has had to face.
"The thing that was most challenging was making new friends," Hakki said. "When I first started school, I just sat with my cousin the first day. I didn't know anybody."
Another challenge came along with moving from a different country, one that still sometimes impacts Hakki today.
"After moving to Houston, I had to work on improving my grammar in English. In Aramco we focused on math and science more," Hakki said. "The education system is also a lot harder here. It's more lenient back in Aramco; we didn't really have that much homework."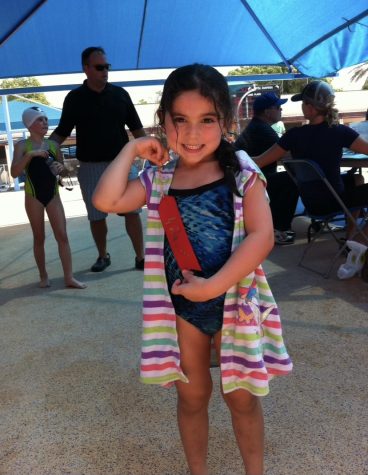 However, getting accustomed to the US, specifically Houston, was made much easier by a certain aspect of Aramco.
"Just the fact that in Aramco, there are so many people from diverse backgrounds," Hakki said. "It exposed me to many different cultures. So coming here, I already had a background of many different countries. It helped a lot."
After adjusting to life here, the move became a positive experience for Hakki. She describes the event as "enjoyable, eye-opening and educational."
Comparing the two countries, Hakki recognizes that there were things she didn't agree with in Aramco, which were better in the US.
"Women were not able to drive most of the time. Inside the compound, women were able to drive but as soon as you exited the gate, it had to be a male person in the driver's seat," Hakki said. "Also, you had to be really modest outside of the compound. You had to wear long pants. And that affected me because it was like, 'Okay, why am I wearing shorts inside the compound, but I'm not supposed to outside?' So it was a big eye opener once I moved."
All of this brings Hakki back to that distinct memory in George Bush Intercontinental Airport.
Those three words on the sign — and her unforgettable feelings that they thrusted upon her — have stuck with Hakki, reminding her of this impactful change.
"I realized that all those people back in Saudi, as much as I love them, there's probably only two or three that I'm really going to see again," Hakki said. "So it was really sad. But at the same time, I was so excited for what Houston had to offer."
Leave a Comment