'After Hours' by The Weeknd impresses with hypnotic production, stellar vocals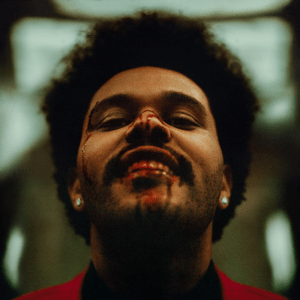 Known for his silky vocals and smooth melody, Tesfaye (The Weeknd),  joined with passionate performances and raw emotions, ranks at the top of the list of R&B artists today.
After the extended play "My Dear Melancholy" in 2018, Tesfaye announced his next album project,  "After Hours."  For more than a year nothing more was heard about this upcoming project.
On Nov. 24, 2019, a snippet of the single titled "Blinding Lights" played in a television-aired Mercedes-Benz advertisement. Heartless," the album's lead single, was released three days later on Nov. 27. Two days later, "Blinding Lights" was officially released on Nov. 29. Following the nearly back-to-back singles, three months went by until the song by the same name of the album, "After Hours", was released on Feb. 19, 2020. The Weeknd was closing in on finishing his next major project.
Tesfaye released "After Hours", the album, on March 20. The project runs 14 songs deep and 56 minutes long. Standout tracks include: "Hardest to Love", "Scared to Live", "Blinding Lights", "In Your Eyes" and "Save Your Tears."  His vocal performances are bittersweet and reflective, and the hypnotic effects and drums keep the listener lost and captivated in his emotions. Well-crafted beats behind the songs keep the pace moving forward, while different moments are slowed down or sped up to create contrasting sensations in the listener.
While listening to "After Hours," it is easy to become caught up in Tesfaye's thoughts and feelings. He does a great job of sharing his passion until it is unclear whose emotions are running through the heart of the listener, their own or those of Tesfaye.
"Alone Again" introduces the world of "After Hours." Cloudy and filled with dark, haunting synths, the cryptic opening of coping with confusion through spending money and losing his identity encapsulates the whole idea of what the project. Tesfaye sings to an unknown figure who is no longer in his life and how he misses them so much that he feels no longer alive. He does not live for himself anymore, singing "count it up, it's all for you."
In "Hardest to Love," Tesfaye takes the blame as he attempts to convince the person to return. A sweet and wistful melody, his vocals shine as he sings with self-awareness. "Scared to Live" follows, continuing his apology, singing "I'm the reason you forgot to love." The pace slows significantly as the drums beat steadily in the background of a great vocal performance.
Later in the tracklist, Tesfaye becomes lost in the ecstasy of the relationship he had in "Blinding Lights". The song has an 80s feel, sounding retro. He depends on the other person so much that he "can't see clearly when you're gone," and promises he "will never let you go this time." "In Your Eyes" features a jazzy saxophone solo that adds to the richness of the music quality and "Save Your Tears" follow toward the end of the album, furthering Tesfaye's plea for the person to return while recognizing repeatedly that they are doing better without him. At the end of it all, he swears if he has a second chance that he will do his best to ensure the same does not happen again.
Production on the album does an excellent job in supporting Tesfaye's stellar vocals, but the hypnotic and unclear shift between songs can come off as confusing. Many songs have a 10 to 20-second outro at the end that usually consists of just a steady beat or bassline. This seems to be done intentionally to create the feeling of being lost after a breakup that Tesfaye was going for.
"After Hours" scores a 8.5/10 and definitely lives up to the anticipation surrounding its release. While it is an overall solid and complete album, songs like "Snowchild,""Escape from LA" and even "Heartless" can sound bland and forgettable. Though these tracks are not as aurally appealing or fleshed out as they could be, and the vocal performances are less than impressive, they do add the storytelling element and portray Tesfaye's struggle to keep his identity.
Deep passion and emotion through both the vocals and production create a powerful listening experience that stirs the core and leaves the listener lost in the heart of The Weeknd.
Leave a Comment