Checkmate: 'The Queens Gambit' Netflix series satisfying, worthwhile binge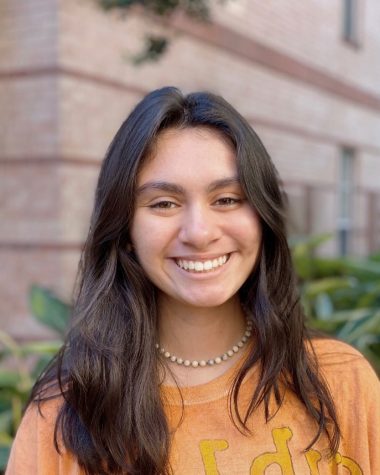 More stories from Izabella DeCerbo
Paris, 1967. 
Aroused by vicious knocking, she awakens to an unkempt hotel room. 
She's late. 
Scrambling to collect herself, she washes down a handful of pills with a bottle of booze and races down the lobby.
The cameras flash, blinding her as she wades through an amalgam of news reporters and photographers. 
Her eyes fall on her opponent: Vasily Borgov, Russian Chess Grandmaster and current World Champion.
Let the game begin. 
"The Queen's Gambit," a seven-episode miniseries released on the streaming platform Netflix on Oct. 13, 2020, details the coming-of-age journey of an orphaned chess prodigy (played by actress Anya Taylor-Joy). Adapted from the 1983 novel by Walter Tevis, "The Queen's Gambit" pulls its viewers into the hectic, yet enthralling, world of the cunning Beth Harmon. Forced into a Kentucky orphanage, the Methuen Home for Girls, after a car crash that leaves her single mother dead, eight-year-old Harmon stumbles upon janitor Mr. Shaibel indulging in a solo game of chess in the basement of the building. Under his tutelage, Harmon explores her innate skill for the game and perseveres towards becoming a world champion, all while battling substance addiction. For her, the game provides an escape from an all-too-real world. When everything seems to be taking a bad turn, Harmon finds refuge in a simple game of pawns.
As each episode progresses, we watch Harmon evolve into a brilliant chess pro and enter the atmosphere of a then male-dominated sport. Consistently winning tournaments against men three times her age, Harmon decimates the competition in unwavering confidence. Although she almost succumbs (a multitude of times at that) to tranquilizers, the little green pills fed to children during her stay at the orphanage, this addiction doesn't tamper with Harmon's drive to succeed; rather, it pushes her to climb the hierarchy and publicize her name. 
"The Queen's Gambit" is a satisfying, worthwhile binge-watch for all ages. Each character, whether it be Harmon or her stingy opponents, is beautifully characterized on the screen. The eye-catching story that constantly unfolds every second reels in viewers and glues their minds to the world of Beth Harmon. What makes "The Queen's Gambit" invigorating is the execution of its production. Directed by Academy Award-winning screenwriter Scott Frank, the classic, old Hollywood-esque style of filming brings chess to life. With his use of fine decor and swanky music, Frank glamorizes the hidden aspects of the game. No prior knowledge of chess is needed to understand the plot of the show, which makes Frank's production mesmerizing to the common viewer. 
View Comments (1)