[NEWS BRIEF] Shelter in place worries students, faculty
AP World History teacher Justin Cothran heard the announcement that everyone was going into a shelter in place. It was Sept. 27, a Tuesday morning at about 9:15.
"I felt a concern for students, concern for safety, and thought 'Was this one for real?'" Cothran said. "However, there was also extreme frustration at the loss of valuable instruction and planning time."
Nobody knew what was going on except administrators who had not immediately shared the details. Instead, rumors escalated that included a parent searching for a student inside the building, guns being shot, and an assailant being transported away on a stretcher.
Videos and photos of the altercation circulated students' phones throughout the shelter in place.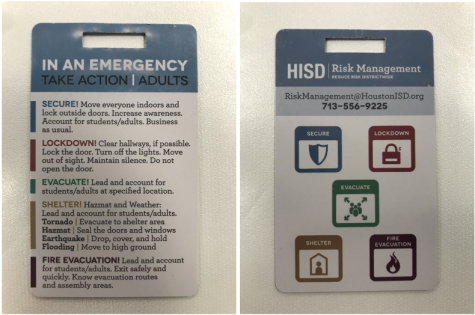 "I was sad for our schol and community to see videos circulating via social media," Cothran said. "People seem to be more on edge, faster to react and more likely to overreact to situations. Social media is often harmful in creating situations which are not in line with reality."
Meanwhile students sat in classrooms until 11:36 a.m. Senior Madison Motes played games with classmates in her AP Calculus class to distract herself from not being able to leave her classroom.
"We decided that we might as well pass the time doing something engaging," Motes said. "So we played Hangman on the board. We also played Mafia just to get people's minds off of what was going on and the fact that we were all kind of trapped."
That same day at 1:19 p.m., acting principal Dr. Delesa Franklin emailed staff members the following message:
At approximately 9:15am this morning, there was a physical altercation involving multiple adults that occurred outside of the building yet on campus. Out of an abundance of caution, we moved the school to a Shelter in Place (SIP) setting.
While the situation was safely resolved, we remained in SIP to ensure that the investigation could continue without interruption and those involved could exit the campus. Should more details surface, please know that our campus police officers will support any remaining necessary steps within the investigation.
It's important for you to know that faculty, staff and students remained safe throughout the event. This was not a lockdown situation. There were no weapons involved in the situation.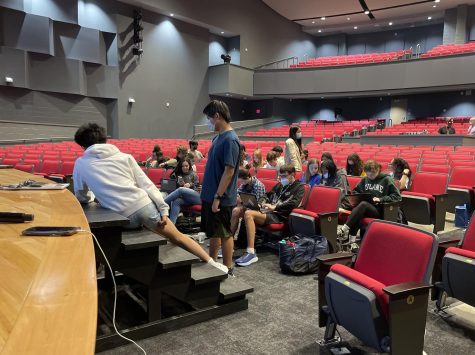 The safety and security of everyone on campus remains our priority and if you have any further questions or concerns then please let us know.
Sophomore MariaJose DeLaTorre, who had been in the auditorium, played games with her friends while waiting for the shelter in place to be over.
"[We were] taking advantage of the time and getting homework done, but then eventually we had been playing tag for an hour," DeLaTorre said. "We're the only country that has problems like this. Here we are going into a [shelter in place] and we're not even taking it seriously."
At a faculty meeting on Oct. 10 addressing the shelter in place, teachers also expressed concern over the seriousness of the incident and how important it was for them to have information as it is happening.
"It can be quite difficult to manage these situations, and I appreciate the fact that everyone in administration and in the building is doing their best." English teacher Jennifer Blessington said. "Something that is difficult for teachers to know how to manage in these moments is using the bathroom, so in the future, details on when and how to deal with bathroom issues would be helpful to have."
Every staff member received cards with reminders for procedures and phone numbers to ensure that they know what to do in case emergency circumstances arise.
"We reviewed the procedures with teachers, so they are sure of correct procedures for each drill," Franklin said. "They were given the cards from the district as reminders as well as reminded of the Red Books they have."
Leave a Comment