Fit check: Prom edition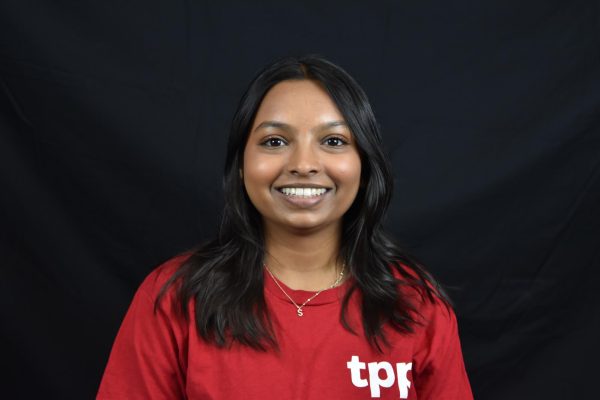 More stories from Smruthi Garlapati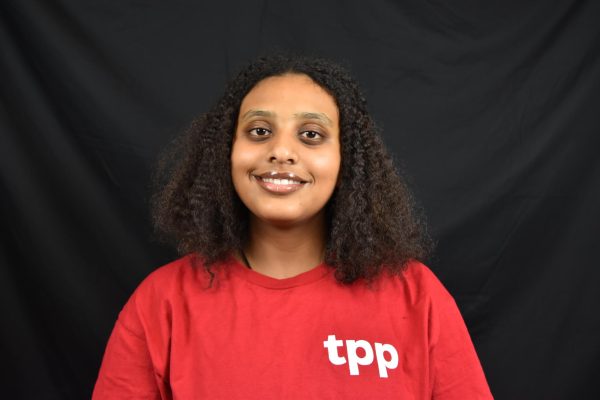 More stories from Blen Abebe
Dress shopping, piles of unwanted clothes, empty wallets, nail appointments and packages from Sephora. You know what time it is… PROM SEASON!
Finding the perfect clothes, shoes and date is a daunting task, but Seniors Ethan Thompson, Callie Hart and Nadra-Claire Assad share their experiences and advice to help others have a smoother experience.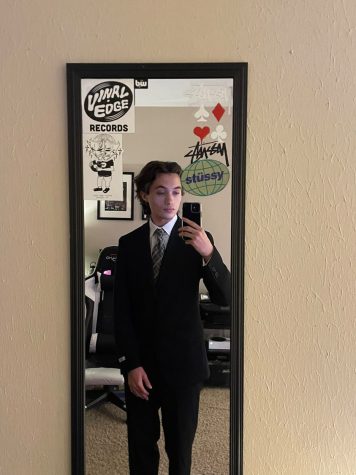 Ethan Thompson
Ethan Thompson knew that he wanted a black suit from the start of the year, but his prom shopping experience was still lengthy.
"I went to a lot of places at first," Thompson said. "I went to three local and smaller shops, but none of them had anything that I liked, and none of them fit me. Then, I went to Macy's. I still didn't find anything."
Thompson had been looking for a month before he finally found the suit he had been searching for.
"It fit me perfectly, and I was just relieved, like it's done finally," Thompson said. "I'm also still excited that it's going to be my prom outfit, because I've been looking forward to prom for four years."
Thompson completed most of his prom shopping at Nordstrom, but he has other recommendations for people who don't know where to start.
"I would say DSW is a great place to look," Thompson said. "They have a lot of shoes and pants and some good prom stuff in there. I would also say thrift for some things like shoes, and they have a lot of dresses."
For Thompson, a lot rides on his clothing choice.
"As someone who was full of anxiety and confidence issues in the past, having clothes that I love and fit me the way I want can make my day," Thompson said. "If I put something on that I don't love, it can definitely ruin my day. It can put you down. When [clothes] fit you perfectly it can make everything better."
Callie Hart
Similar to Thompson, Callie Hart didn't have a specific vision for her prom dress, but she knew that she wanted one that made her feel good.
"I feel like clothes are pretty important in how you feel at prom," Hart said. "Clothes are a way to feel good about yourself and express who you are. I don't think it matters as much though if you don't have the fanciest dress as long as you are comfortable."
Hart said that she found her dress fairly quickly.
"I started shopping in late March," Hart said. "I would tell people to go in person to stores and try on lots of different styles of dresses so you know what you like and what you don't."
Hart visited Macy's and Nordstrom before finding her dress at Dillards.
"I don't have a favorite store," Hart said. "I visited a couple before settling on my dress. I also ordered shoes from Amazon."
Hart advises shoppers to listen to their heart.
"Make sure you feel comfortable and that your clothes are a good representation of you," Hart said. "They can be the difference between whether you are comfortable or not and make you feel special."
Nadra Claire Assad
Nadra Claire Assad got stuck with a dress she didn't like.
"The store allowed no returns, no refunds and no exchanges, but we were able to convince the manager to let us choose a different dress," Assad said. "That's when I found mine."
It took Assad about three months to find the 'perfect one.'
"The moment I pressed submit on my last college application I started looking for a prom dress," Assad said.
Although Assad knew what she wanted, the process was still stressful for her.
"I knew what I wanted: either lavender, light blue or emerald green," Assad said. "It had to be something I could spin in and have it look really majestic. I love the princess look of ball gown dresses so that was a must have."
In order to find her princess-y dress, Assad began her search on Pinterest.
"You'll fall in love with a dress on Pinterest just to find out that it isn't for sale or the website is super sketchy or it just doesn't exist and was a concept dress," Assad said. "Only use Pinterest for ideas, not final products."
Instead, Assad recommends going to the store for dress shopping.
"You will try on so many dresses and you'll get the best scope of what feels comfortable and how sizes run and see what the colors actually look like on your skin," Assad said.
Assad finally found her dress at Valencia Couture on Harwin Dr.
"When I found my dress, I really felt it," Assad said. "I felt like a complete princess and was ecstatic with the way it sat on me."
View Comments(1)