'The Last Dance' provides quality, much-needed entertainment to basketball fans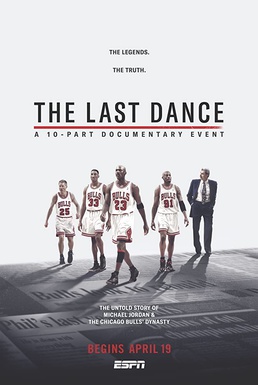 The basketball world sat down together in the midst of the coronavirus pandemic to tune in to a new documentary airing on Sunday, April 19, 2020 at 8 p.m. CDT. Titled "The Last Dance", ESPN's 10-part miniseries covered the story of the 1997-1998 Chicago Bulls basketball team and how they came to be the NBA champions for the third year in a row. For the second time.
According to Republic World, the first two episodes brought in more than 6 million viewers. This group included basketball players like Donovan Mitchell, CJ McCollum and Trae Young, as well as retired veterans of the sport like Isaiah Thomas. Social media platforms like Twitter and Instagram were buzzing with excitement after parts one and two, and the captivating stories of the players, coaches and management officials kept fans wanting more.
Episodes three and four aired the next Sunday, on April 26, 2020, and followed the same in-depth coverage of the journey behind the Bulls' success. Coaches Phil Jackson and Doug Collins were highlighted briefly, but Dennis Rodman was the star of the night. Eccentric and passionate, Rodman's wild personality is a great source of entertainment. New dimensions of the team were shown in each episode, and this will likely continue with coming episodes.
The miniseries features exclusive behind-the-scenes footage mixed in with personal interviews and clips from different games. The two hours pass by quickly as the documentary absorbs the viewer in the previously unseen recordings of the final season for one of the greatest teams in professional basketball. The crew has unrestricted camera access to the 1997-1998 season, and every snippet is carefully chosen to reveal more of a specific player's character or how the team really interacted with each other.
"The Last Dance" is 10 hours of basketball history that further cements the legacy left by the Chicago Bulls and their star player, Michael Jordan. Eager viewers will wait for the coming Sundays to bring another installment in this epic miniseries.
Leave a Comment