'We have the best fried shrimp in town'
Goode Company Seafood: home of fresh seafood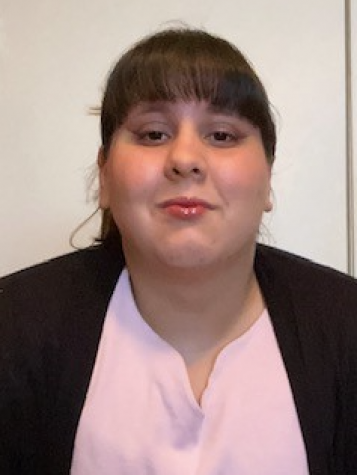 More stories from Corinthiann St. Andry
As I opened the door of Goode Company Seafood, located under a blue canopy, I was greeted by a delightful hostess named Joslin. The smell of fresh seafood quickly wafted up to my nose. My dad and I sat in a booth near the bar where we could see the bartenders at work.
Because of COVID, a waiter handed us a paper menu. Some of their dishes included the Campechana, a chilled seafood cocktail, the Mesquite Grilled Snapper, a white grilled fish with mesquite marinade and the Gumbo, a crab and shrimp mixture with a dark roux and dirty rice. I ordered the red fish beignet as an appetizer, and I had the filet mignon for the entrée with french fries on the side. The grill-like taste of the filet mignon was exquisite, and it was filled with the perfect amount of juice. The fries were a little soft and flimsy, but they still tasted magnificent.
Cory Stewert, a bartender, said the quality of the food is sensational.
"I tell people that we have the best fried shrimp in town, and it's not how we season or how we fry it," Stewart said. "It's the fact that we are getting that shrimp fresh on the daily, straight off the gulf."
Rated number six as one of the best seafood restaurants in Houston by houston.eater.com, Goode Company Food is located on Kirby and Westpark where they serve a variety of fresh seafood.
Part of a chain of 11 restaurants ranging from seafood, barbeque and taqueria restaurants, you will not miss Goode Company Seafood, though, because it is connected to a train car.
COVID-19 has affected Goode Company Seafood and staff members significantly, and James Urban, the head bartender, can attest to that.
"COVID-19 has affected my job drastically. They shut the restaurant down for a few months, and even when we opened back up, people were afraid to come in," Urban said. "It has changed the restaurant industry a lot, and I hope we get better soon."
Though, one waiter, Jason Bass, has a different opinion on COVID-19 affecting the state of the staff members and the restaurant.
"I feel like because we were understaffed, we were actually making more money because we had to work more" Bass said. "I think business is better now than pre-COVID because everybody is so excited to get out."
One thing that is needed to run a great restaurant is experience. Many staff members have had years of experience in what they do, and they are the ones that make Goode Company Seafood such a great place to eat. Greg Sessoms has been working there for almost forty years.
"I think that we all have a lot of experience. I have done this kind of work for quite some time, and I care about it," Sessoms said.
Yanni Ortega Torres is a manager for Goode Company Seafood. Although being a manager is a great experience, it can have its ups and downs.
"I like that we have a 401K available because not a lot of restaurants have that," Torres said. "I get benefits other than that as well which is great. I dislike that I have to work holidays and late hours."
Their menu prices range anywhere from $25 to $45. The prices are moderate compared to other seafood restaurants. Although the prices are not cheap, you get what you pay for, and you get a well-cooked platter filled with fresh seafood.
I would rate Goode Company Seafood five out of five stars. Everything was outstanding, and I enjoyed every second of my time there.
View Comments (7)