Student resellers share business experiences, advice
Reselling apps like Depop, Poshmark, Vinted and Mercari have grown tremendously over the years. Depop's sales have increased by 80 percent from 2017 to 2020. Resellers can sell their old clothing, jewelry, shoes, etc. or their new reworked clothing and accessories. With most Americans buying online recently, the popularity of reselling apps is surging. Sophomore Ella Castillo sells on Depop to make an earning for her handmade jewelry. Her brand is known as Shine Jewelry, and she sells necklaces, rings and earrings.
"I started selling because I was very bored during quarantine, and I had a lot of extra time," Castillo said. "Plus I wanted to make some money as well."
Senior Jadyn Wu began her resale journey on Poshmark in the summer of 2020, when the pandemic was at its peak. She sold clothes and shoes that she wanted to get rid of.
"I actually started selling my clothes because I had time to do so during the pandemic," Wu said.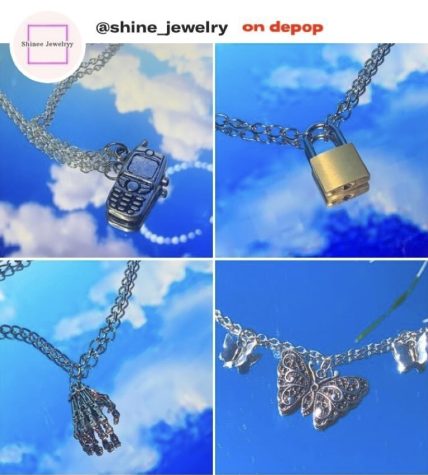 A multitude of resellers run into problems with actually being able to sell their items. It takes time and effort to take photos, edit and post the item. Junior Cali Thomas, who sells on Depop, also faces this problem.
"Sometimes it is hard to get sales," Thomas said. "People will try to lowball for brand-new items or items in great condition. It's also hard because Depop takes a lot of fees when you sell. I make the prices reasonable, but people still want them cheaper."
Despite the hardship some resellers face while trying to sell an item, Wu was able to sell her items without any problems.
"Because I had pieces that I knew would be in high demand, like Lululemon items, I was able to sell most of my items quickly," Wu said.
Reselling can also be difficult when dealing with school at the same time. Castillo said that because she is on the Belles and softball team, it is hard for her to consistently make jewelry and stay active on Depop.
"Ever since in-person school started, it has been way harder for me to focus on school and my business at the same time," Castillo said.
Some resellers hope to have a future in business because of the platform they sell on. Wu, Thomas and Castillo have that dream as well.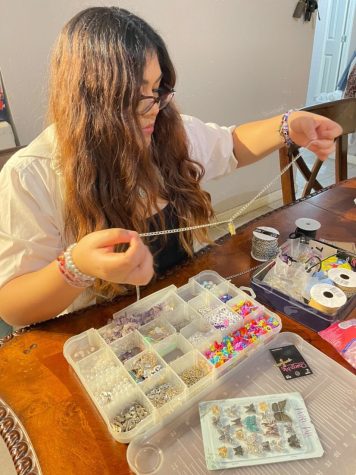 "I applied to many colleges under a business major but hope to work on the business side of the entertainment industry," Wu said.
Thomas hopes to develop her reselling experience into a career.
"Depop has definitely sparked my interest in fashion and entrepreneurship, as I hope to study business in college," Thomas said. "I've always had a love for fashion by working as a model for local designers and boutique stores. Having this experience helped me with reselling and brought about my passion for business and fashion."
Castillo said that she wants to own her own business, and Depop helped her with that dream.
"I hope to just grow and take this as a learning experience to prepare myself for what is hopefully my future," Castillo said.
Leave a Comment