This Mother's Day, make sure it's not only the thought that counts
Mother's Day is tomorrow and it's time to show your appreciation to the woman you love most. Here's a guide of gift suggestions if you're a little stuck on how to express your gratitude to the person who has cared for you in one gift (or a few) on a budget.
Here are 15 Mother's Day gift ideas under $15:
$5 at Target
A mother's job is never really done, between work, office gossip, gym, kids and more office gossip, it's a juggling act throughout the day. Mothers need to wash the day off with a tingly, refreshing scrub that is a reboot for their skin and senses. Eucalyptus and spearmint are the perfect ingredients because their cooling properties deliver a cool and chilling effect.
$10 at Amazon
For the hallway light you always forget to turn off right across her bedroom, a sleeping mask. The product itself is woven with silk, leaving your skin feeling hydrated after use, unlike cotton sleeping masks which absorb more moisture.
$10 at Amazon
This ceramic cup not only speaks the truth but it's the best compliment a mother can receive. Once it gets in her hands, be prepared to see that cup everyday when she's enjoying her morning coffee.
$11 at JCPenney
This is not a bathrobe, but a robe to lounge in. Made with fleece and polyester, sometimes they make the best blankets. The short length effect avoids collecting dust and dirt.
$13 at Walmart
Slippers are a better foot cushioner than socks as they allow for more wiggle room for toes and they are easier to slip on and off. Slippers are also better than going barefoot because mothers can then avoid collecting all of your crumbs on the kitchen floor like infinity stones. These are anti-skid, non-slip slippers so Mothers won't have to worry about curling their toes to keep their slippers on their feet.
$10-15 at Platypus
Soft, refill bottles that are ideal for carrying in fitness bags to avoid the extra weight and struggle. Coming in multiple wilderness fonts and sizes, they can fold up in drawers, requiring little space, and are easy to fill and clean.
$15 at Bed Bath & Beyond
This elongated straw doubles as a pair of glasses, making even the simple act of drinking a comedy. It's similar to a crown or a sash a homecoming queen might win. It's a symbol of earning something big. It demands attention.
$8 at Amazon
This gently gets rid of tough nail coats by using natural ingredients like Vitamin E and chamomile to help restore cuticle health and durability and also saves a trip to the salon for the removal stage. Not all mothers are manicurists and pedicurists, but everyone can remove nail polish with this effective remover.
$8 at Amazon
Aromatherapy uses natural ingredients, largely derived from essential oils. This candle is like Mother Nature in a cup, delivering an earthy scent, and serving a burn time of 25 hours. Candles emit a light fragrance that calms the atmosphere and soothes the mind.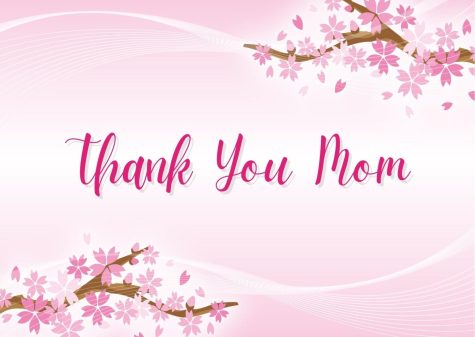 $8 at Ulta
This is a hydrating water-based serum that works with moisture on your face to replenish your skin barrier, leaving you with a healthy glow. Devoid of fragrance, alcohol and other harmful preservatives, it is also environmentally conscious, pledging sole use of cruelty-free vegan ingredients.
11. Gift Card
$15 from your mother's favorite store
Gift cards adapt to any gifting occasion. You can't go wrong with a gift card, but the type of store to pick that the card applies to is the tricky part. Think of the stores that your Mother frequently visits and purchase accordingly, excluding grocery stores, of course.
12. A cup of joe
$0-15 (Range may vary)
This act of kindness may or may not affect your bank account depending on the route you choose to take. You can either test out your coffee making skills with the coffee machine in your kitchen or drive to a café to pick up your mother's go-to caffeine fix. Avoid Starbucks if you plan on staying within the guide's budget .
$10 at Randalls
Like a gift card, flower bouquets are another standard, safe option to put a smile across your mother's face. The color sprinkles life into the house and it's a common centerpiece on dining tables.
14. Breakfast in bed
Price may range based on availability of ingredients
An easy way to start off Mother's Day right is acknowledging that you remembered to mark this day on your calendar. Surprise your mother when she wakes up from her sleep with a platter of her favorite breakfast foods. Make sure you have all of the ingredients you need, scan your pantry to see if you need to do a little grocery shopping. (Quick tip: do not rely on too many ingredient substitutions, your finished product might look foreign to what your Mother is used to eating).
15. An appreciation shoutout on social media
$0
Teenagers love to post their friends on social media, but a real shocker is if you upload an appreciation post of your mother on Mother's Day. This act is totally unexpected and your followers might feel inspired to do the same.
Leave a Comment