Your next lunch spot
Lesser known off campus places to eat at
It's lunchtime, and you're hungry. School lunch is bland, and your stomach is growling. With 50 minutes on the clock, you need to order, get back to campus and eat your lunch. Where do you go?
It's common to see students flock to well-known lunch spots like Chick-Fil-A, Teahouse, Raising Canes and McDonalds, all conveniently located at a walkable distance from campus. For students who want to switch it up, we compiled a list (in no particular order) of four lesser-known restaurants to hit up on your next off-campus venture.
Mod Pizza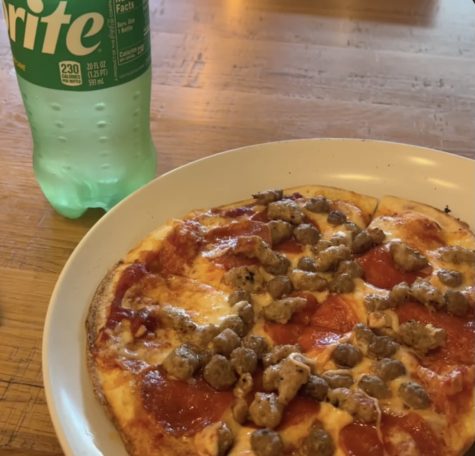 What? Pizza and salads
Where? 5103 Bellaire Blvd Suite 130 Bellaire, Texas, 77401
How far from Bellaire? One mile, four-minute drive, 18-minute walk
Price range: $8-10
Order ahead available? Yes
Sophia: Customizability is the name of the game at Mod Pizza, a pizza chain that started as a family-owned restaurant in 2008. Their individually sized pizzas are designed to be the perfect size for a student on the go, without the hassle of having to carry a takeout box around campus for the rest of the day. Both its pizzas and salads are fully customizable, with an offered selection of 40+ toppings, eight sauces and eight dressings. Every pizza is made on demand and completely unique to the customer, and wait times are surprisingly reasonable considering you need to wait for your pizza to bake.
For those feeling lazy or indecisive, Mod offers nine pre-customized options, ranging from Maddy (a classic cheese) to Caspian (mozzarella, barbeque chicken, onions and more). The handful of times I've popped by, my go-to order has been their Mad Dog pizza. Featuring pepperoni, mild sausage and ground beef spread on top of mozzarella, this option is perfect for meat lovers. Despite having three types of meat, the saltiness of the pizza isn't too overwhelming as it's well balanced by their red sauce. Mod has collaborated with Bellaire organizations many times to host fundraisers, and their pizzas are well-loved by students.
Pho VN 21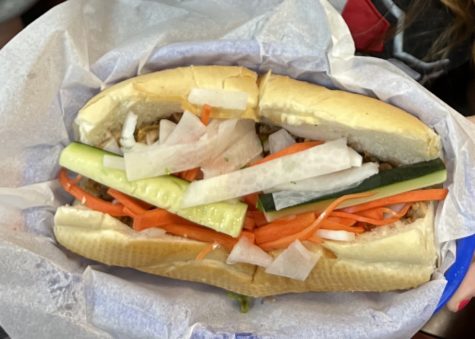 What? Pho, banh mi, spring rolls and more, Viet food
Where? 5800 Bellaire Blvd Ste 101 Houston, Texas 77081
How far from Bellaire? 1.9 miles, seven-minute drive
Price range: $5-10
Order ahead available? Yes
Smruthi: With over 100 menu items, Vietnamese restaurant Pho VN 21 has my stamp of approval. This small, family-run restaurant is located near the center of Bellaire and the center of our hearts. Although Pho VN 21 isn't walkable from school, it is a quick seven-minute drive. The small city of Bellaire has very few Vietnamese food places, making Pho VN 21 the perfect place to expand your palette and try a new cuisine.
Being from a vegetarian family, finding good food that we enjoy can be difficult. At Pho VN 21, there are over a dozen vegetarian options, and most dishes can be customized to fit dietary restrictions. For my family of three, I ordered vegetarian pho, two tofu banh mis and an order of fresh tofu spring rolls. Our food was ready in under 15 minutes; however, the workers were clearly very tired and seemed a little irritated. We ordered takeout and our food was still steaming by the time we got home. I started with the spring rolls filled with tofu, lettuce, bean sprouts and vermicelli. I would have loved it if they had some other veggies, but the sweet peanut sauce made up for it. We ordered the large pho, and it was delicious! The best way I can think to describe it was that it tasted warm and cozy. The steaming veggie broth with the crunchy bean sprouts, chewy vermicelli and the hints of basil fit together really well. But the star of the show was the banh-mi. I was pretty full by the time I got to it, so my family and I split one three ways. I've had my fair share of banh mis, but Pho Vn 21's really stood out. The tofu was covered in hoisin sauce, making it sweet and it paired perfectly with the pickled carrots and radish on the soft bread. One banh mi was less than $5 and makes the perfect meal for us broke high school students.
Zoa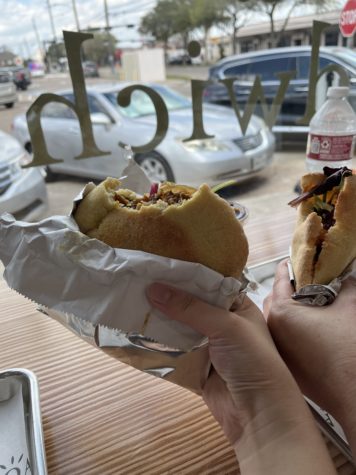 What? Moroccan cuisine (bread, salads, bowls, sandwiches)
Where? 6700 S Rice Ave, Bellaire, Texas 77401
How far from Bellaire? One mile, three-minute drive, 20-minute walk
Price range: $9-11
Order ahead available? Yes
Sophia: A family-owned business with both locations in Houston, Zoa specializes in Moroccan cuisine, namely bowls and sandwiches. The cozy restaurant is a great way to expand your taste if you're looking to try food from new cultures. Stepping in, I immediately noticed the comfortable atmosphere of the place: patterned tiling lined the floors and walls, and cheerful music hummed in the background. Zoa offers both indoor and outdoor seating options, although the portability of their bowls makes it a great option for students who might want to eat on the go or in the car.
Zoa boasts a large variety to choose from, including vegan, gluten-free and halal options. Their menu features six pre-customized options, but you're welcome to customize your own meal. Customers are presented with five base options, including Moroccan pita if you want a sandwich, and saffron jasmine rice, couscous, mixed greens or quinoa brown rice if you're in the mood for a bowl. You're sure to find something that suits your taste between the seven protein options and 20+ different toppings. Feeling lazy, I ordered the pre-customized Marrakesh on pita, and was pleasantly surprised by its combination of spicy, tangy and slightly sweet flavors. The beef tagine, balanced by vegetables, was flavorful and yet not overpowering. Although its price tag of $8.95 might be a bit high for students compared to fast food restaurants, you can be sure you're getting a hearty, healthy meal, with maybe enough to save as leftovers for dinner later.
Wingstop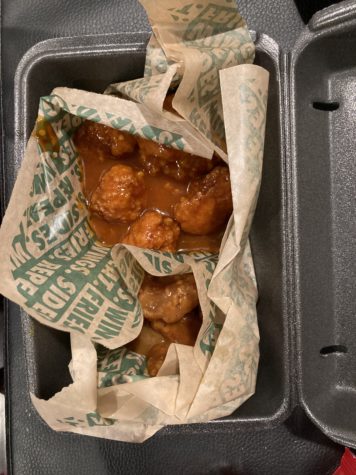 What? Chicken wings, wingless, tenders
Where? 5621 Beechnut St Ste A, Houston, Texas 77096
How far from Bellaire? 1.4 miles, five-minute drive
Order ahead available? Yes
Smruthi: Wingstop is a fan favorite among my friends and I. With the best ranch known to mankind, giant fry portions and many deals, Wingstop will make your stomach and your wallet very happy. Wingstop is not walkable from school, however it is a mere five-minute drive and worth every second.
The closest Wingstop to Bellaire is located on Beechnut Street. The interior is a little cramped, but the decor is on par with any other Wingstop. I placed an online order about 15 minutes before arriving at the restaurant, but I still had to wait for about 10 minutes to get my food. I got a 16 boneless wing combo (that came with small fries) and large fries for less than $20. This fed about three people and many others who came to steal some fries and the famous ranch. Wingstop has 13 wing/tender flavors and three dips to choose from. With a variety of delicious food at cheap prices, Wingstop is perfect for a quick, budget-friendly lunch.
In our humble opinion, all of these places are worth trying out, and you'll definitely get your money's worth. The next time you feel the stirrings of an "Eat Mor Chikin" craving, consider steering your feet in the direction of one of these spots instead.
Leave a Comment