Salvation Army Club officer discusses thank you card project, plans to expand club
I had the pleasure of talking to Hanako Yokoi, communication liaison, for the Salvation Army Club.
Has the Salvation Army Club had its first meeting yet? If so, how was it?
Yes, we did have our first meeting on Sept. 30. We introduced our club and had a short game night.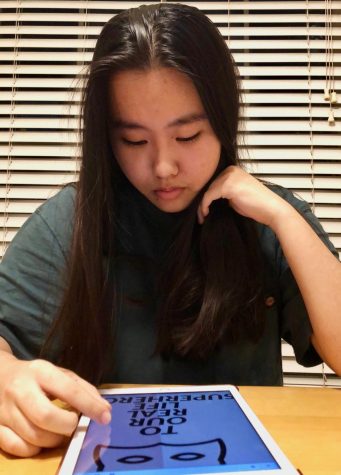 Can you tell me about any future events?
We are planning on having a speaker talk about human trafficking. It will be called Fight for Freedom, and we plan on raising awareness for human trafficking. 
What is your favorite part of being in the Salvation Army Club?
I would say my favorite part would be the officers and the meetings and how we're all friends. I get to volunteer and help the community.
What are future goals for the Salvation Army Club?
To reach a greater percentage of the student body. Since we're the only active Salvation Army Club in the United States, we'd like to expand to other schools and encourage them to start a club at their high school.
Tell me about some past events hosted by the Salvation Army.
We wrote thank you cards to healthcare workers at Houston Methodist Hospital to thank them for their work during the pandemic. Our members and officers made over 50 cards and teamed up with Food for Heroes Texas to raise money and donate over 50 lunches. We had a movie night and watched "The Blind Side" as a fundraiser.