From corporate to teaching: English teacher feels at home in classroom
Sitting at her desk every day, she knew this wasn't right for her. She had just graduated from Rice University in 2015 and landed a job at a travel technology company in Dallas. Not only was she trying to adjust to a job she wasn't content with, but she also was adjusting to a new, unfamiliar city. She had to make a change. And so, she did.
In 2016, one year later, Gretchen Bonnes packed her belongings into her car and headed to Houston to begin a new career, one that was right for her. 
"I have so many memories of trying to do things on my own in a new city, trying to adjust to living with a new roommate, and beginning a new job," Bonnes said. "It was scary, but it helped shape who I am today. I knew I wanted to become a teacher after a year working in a corporate job after college. Although I do love travel, the nuts and bolts of the job were boring to me. I didn't like that I sat at a desk all day."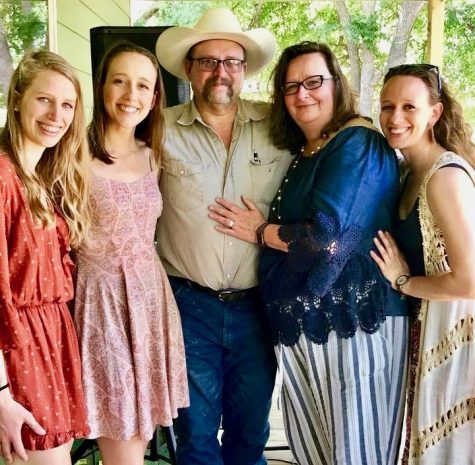 Bonnes decided to pursue a career in teaching. Countless doubts crossed her mind. She was unsure, and more than anything, nervous.
"At first, I was scared to pursue this career," Bonnes said. "What if I was wrong, and I hated it? What if I was really bad at it?" 
Bonnes went through with her decision and completed an alternative certification program to become a teacher in August 2016. 
"Bellaire was my first teaching job in Houston," Bonnes said. "I've now been here almost five years." 
Though she was fearful, she turned out to have made the right decision. Changing her career path appeared to be scary, but was proven successful and right for her.
Raised in Weimar, Texas, Bonnes majored in Economics and English at Rice University.  
"I really wanted to go to Rice, which was my dream school. So, when I got accepted, it was a no-brainer," Bonnes said. "I moved to Houston to attend Rice University for undergrad. I wanted to experience living in a big city."
She fell in love with the city when she first moved to attend Rice and luckily for her, her passion for teaching led her back to the city to pursue her life-long career. 
 "Pretty quickly into my first year, I realized that teaching is a good fit for me, and I believe I've found my life-long career," Bonnes said. "I'm pretty extroverted, so I get excited about interacting with students all day. I also think it's a good fit because I love talking about books and now I get to do that professionally."
Today at Bellaire, she is admired for her ongoing commitment, her ability to develop strong relationships with her students, and her compassion.
"Ms. Bonnes is very understanding," freshman Abigail AlvarezMoreno said. "She is caring and loving to her students and very respectful towards us all. She always double-checks to make sure we are doing okay." 
Principal Michael McDonough considers her a role model.
 "Ms. Bonnes is a great teacher because at the heart of everything she does is centered on a relationship," McDonough said. "She prepares each day to relate her content to the lives of her students, which brings relevance to them. And she has a commitment to remain an active learner herself which makes her a strong role model for her students. She is clever, and witty, and is someone that connects easily with others."
Bonnes loves being able to fulfill her passion for teaching and is grateful for the opportunities and positive environment Bellaire offers her. 
"I love Bellaire for giving me a chance when I was brand new to teaching," Bonnes said. "I love that my coworkers are so supportive. I love that I'm given the opportunity to grow in my craft."