'Jewish students and faculty frustrated by HISD calendar'
Steffanie Alter, AP Literature and Advanced English II teacher, takes a break from grading papers after Rosh Hashanah. She peers across the room to the clock on her wall and realizes it is way past when she usually goes to sleep.
For the past three years, Alter has frequently made up school work during the High Holiday season.
"HISD usually gives us only one of the Jewish high holidays off per year and each year it has always been a different one," Alter said.
She is also familiar with the academic calendar and the changes it has gone through as she attended the High School for the Performing and Visual Arts (HSPVA) in her youth.
"Things definitely began to improve before I attended HSPVA as we were eventually given one holiday off," Alter said. "It is sometimes disappointing that there isn't as much courtesy or attention to some student groups as there are others when it comes to holidays and days off."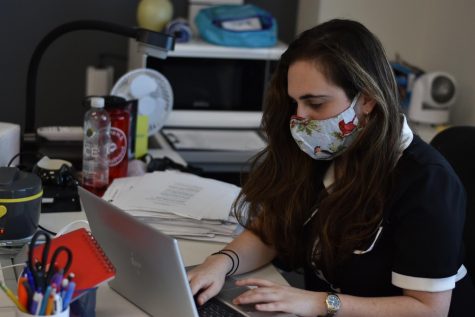 Sophomore Lauren Brams also struggles to catch up on work after missing school for Rosh Hashanah and Yom Kippur, two of the holiest holidays on the Jewish calendar.
"In past years, I have always missed school for the holidays to attend services at my synagogue and spend time with my family," Brams said. "Every single time this has happened, I have ended up spending most of my holiday stressing about the loads of homework I'll have to do at the end of the night."
This year, Brams made the call to not miss school for Rosh Hashanah due to the toll it would take on her mental health and ability to fully observe the holiday.
"I feel like if I were to have fallen behind by even just one day I would have had so many assignments and tests to make up," Brams said. "I probably would have spent my entire holiday on edge when it is actually meant to be a time to relax and focus on your Jewish identity and being around those who you love."
Junior Nava Teller is also disappointed by the consequences of missing school to observe Jewish holidays.
"For holidays such as Sukkot, it is extremely difficult to catch up on my school work as it is a three day holiday," Teller said.
Missing school for three days in a row pushes Teller far behind her fellow classmates in work and makes her dread the conclusion of the holiday.
"Opening my laptop after the holidays has always been extremely stressful as I often watch up to 10 new assignments pop up as missing on the HUB," Teller said.
Both Teller and Alter agree that the HISD academic calendar lacks consistency.
"In previous years, I recall having Rosh Hashanah off one year and then having teacher inservice on the holiday the following year," Alter said. "It was really quite frustrating that HISD didn't take into consideration that some teachers are observing the same holidays as many of the students."
Brams similarly wishes for continuity in the days we get off.
"I feel as though it is most important that we have the first day of Rosh Hashanah off as it is known to be the holiest," Brams said.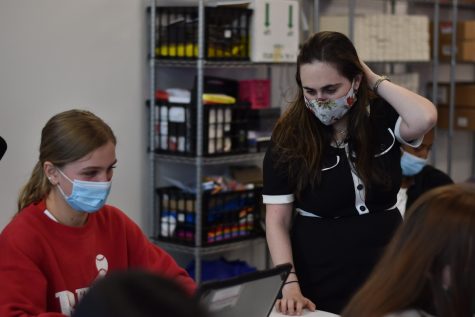 Brams and Teller advise other students in HISD, Jewish or not, to work ahead on assignments and communicate with their teachers when a religious holiday is around the corner.
"Before the holidays start, I always email my teachers and give them the exact dates of holidays which I will be missing school to observe, and this gives them a chance to explain what I will be missing," Teller said.
Brams says that once each holiday has begun, students should rest and push all assignments and tests to the back of their mind.
"Holidays such as Yom Kippur are times intended to be spent focusing on family and bettering yourself as a Jewish individual, and it is important to do your best to not think about school work until after the holiday is over," Brams said.
Leave a Comment