Introducing the newest counselors to the Cardinal's Nest
October 12, 2021
Bellaire hired new counselors, including Pippa Day, Sarah Ray, and Yvonne Epps-Stubbins.
From journalism to managing a hockey team, meet Bellaire's four new counselors.
Pippa Day (C, I, and J)
Counselor Pippa Day attributes her passion for education to her high school roots.
A Houston native, Day was a member of Student Council, National Honor Society and the cheerleading team at Clements High School.
"I frequently attended pep rallies and other school sporting events," Day said. "From this, I developed strong school spirit and an appreciation of school culture."
Day graduated from Southern Methodist University with a degree in psychology and broadcast journalism.
After graduating college, Day worked for the Potomac Cannons, a minor league baseball team based in Virginia, while simultaneously working for the Austin Icebats, a minor league hockey team.
"I managed the promotions and appearances of the players on and off the field," Day said. "We also frequently visited schools so the kids could meet the players and mascots."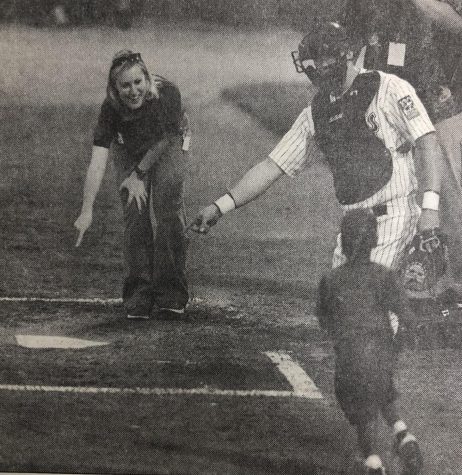 But she ultimately chose a different path, returning to Houston Baptist University for her masters before becoming a school counselor.
"One of my main responsibilities with both teams was taking the mascots and players to area elementary schools to meet with students about various topics such as saying no to drugs and alcohol, the importance of reading, staying motivated," Day said. "I always enjoyed interacting with the students. So when it was time to move out of sports marketing, education was the perfect choice."
Education was the perfect fit for Day.
"Kids need an adult voice that understands where they are coming from and can help them reach their post-high school goals," Day said. "I also decided that I needed a career that didn't pay in pretzels and soda."
Day has always been an action-oriented problem solver who likes to avoid conflict if possible. That is yet another reason why she chose to become a counselor.
"I love to work out in my free time. I also spend lots of time playing fantasy football. I love reading and watching trashy television. I used to go to Astros games all the time, but I just haven't had time with a kid. I'm always taking them to 80 million places."
She now spends her time watching her 11 and 13-year-old boys play sports of their own.
Yvonne Epps-Stubbins (A and B)
"Ok."
That's the mantra Epps-Stubbins repeats to herself every time she tries something new.
If I say "ok" it means I'm going to try it," Stubbins said. I don't know if things are going to work out but let's see what happens."
Born in San Diego, Stubbins moved to Houston at seven years old. Besides taking a one year hiatus to live in L.A. Stubbins stayed in Houston ever since.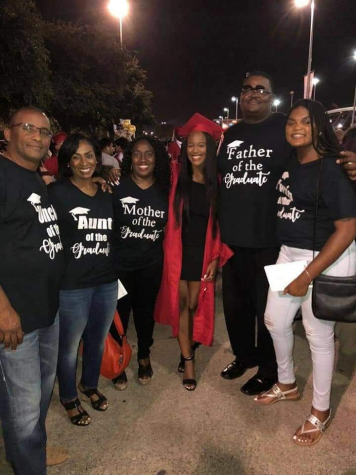 "After my mom died, I moved from San Diego to go live with my grandparents while my dad stayed behind," Stubbins said.
Stubbins went to Jones Future Academy — previously called Jones High School when she was in attendance.
"I loved high school, it was the best time of my life," Stubbins said. "My classes were great, my teachers were great, and my friends were great. It was a really good time, I didn't have any struggles. I know how to avoid drama."
A Texas Southern University alumni, Stubbins studied communicative disorders at first and then switched majors to education.
"I was studying to get my degree in communications because I wanted to be a speech therapist, but I didn't get into the program in grad school, so I started subbing and I liked it," Stubbins said.
Stubbins rarely met with her college counselor, but she loved her high school counselor.
"She was really personable and she really talked to us about our future," Stubbins said.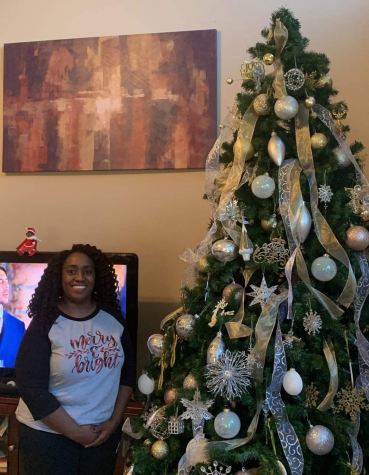 After Stubbins graduated from TSU with a degree in education, she taught at Pershing Middle School. She was also a counselor there for nine years before settling in at Bellaire.
"I was in a classroom for 15 years and I taught English and Language Arts to sixth, seventh and eighth graders," said Stubbins.
Stubbins drifted into counseling because she wanted to do something different while still connecting with kids one-on-one.
"I didn't want to grade papers anymore," Stubbins said.
Before Stubbins was a part of Bellaire's administration, her daughter Jewell Epps-Stubbins graduated from Bellaire in 2018.
"She liked Bellaire," Stubbins said. "She was very happy here."
As for herself, Stubbins says she always had a light hearted personality.
"I love to laugh, I love to have fun," Stubbins said. "That's me."
Stubbins is also an avid traveler. She visited Puerto Vallarta, New Mexico last summer. Other places were Cancún, the Bahamas and Jamaica.
But she hopes to retire as a counselor right here in Houston.
"I just want to be known as the counselor who helped kids," Stubbins said. "I want to have an impact on my students."
Sarah Ray (D, E, F, and O)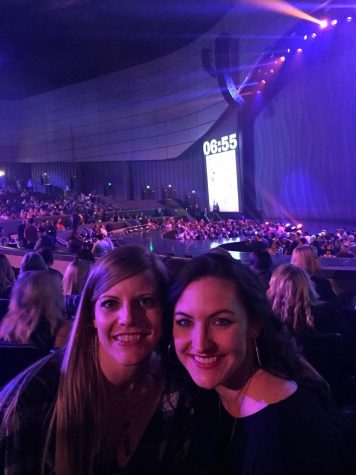 At 4 a.m, Sarah Ray is already up, getting a workout in before heading to school for a busy day.
It's her first year as a Bellaire counselor, with 15 years of teaching experience. But her journey to get here had some twists and turns.
Majoring in journalism at Texas A&M University, Ray thought she wanted to go into public relations.
"When I got out of college, I didn't really want to go down that path, I wanted to be a teacher." Ray said. "I was a Career and Technical Education teacher, so I loved helping kids find out what they wanted to do," Ray said. "That was one of my favorite lessons at the beginning of the year."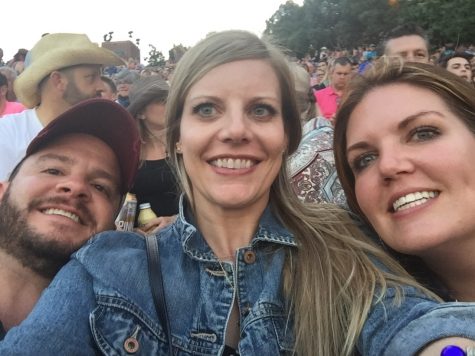 Ray went to graduate school at Prairie View A&M University to get her master's degree in counseling.
One of her favorite hobbies is attending live concerts.
"I have seen everyone from Dolly [Parton] to Kanye [West], [and] Beyonce everytime she comes to town."
Additionally, Ray said she wants to retire in the UK. She loves the different accents you can hear in Europe and being able to simply drive an hour to another country.
Ray has traveled to Singapore, Thailand and Indonesia.
She also loves to help students. She wants students to know they can depend on her.
"I'm here to help them with whatever they need," Ray said. "They can come to me and I will try to help them find the best solutions and provide them with opportunities that they need to be successful."