Pretending to smoke through masks: acting in a post-COVID world
Red Bird Production puts on their second play of the year
Boeing Boeing was Red Bird Production's second theatre production in the year and a half since COVID's shutdown, and ran from October 8th to October 13th. It was a three act play that follows a 1960's bachelor who is trying to hide his unloyalty from his three flight attendant fiancees. Over one weekend, a college friend Robert visits Bernard and in a twist of unforeseen circumstances, all three fiancee's are set to visit at the same time as well.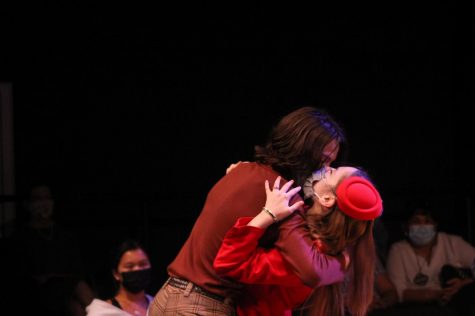 "The play was fast-paced, witty, and endlessly funny." said Red Bird Productions member and audience member Brooke Kayl. "Being in the black box, seeing all the antics and action up close, was so fun."
The show's director, Ms. Boffone, double casted the performance due to COVID-19. This means that different actors were playing the characters on different nights. No two performances were exactly the same.
"I am traditionally not a fan of double casting," Boffone said. "Throughout the entire process both casts have been at rehearsals and have switched around. It's a little chaotic, but it's how they practiced from day one so we decided to keep the structure for performances."
In addition to the cast, the show also required a full tech crew, including junior and stage manager Lyra Wiggins.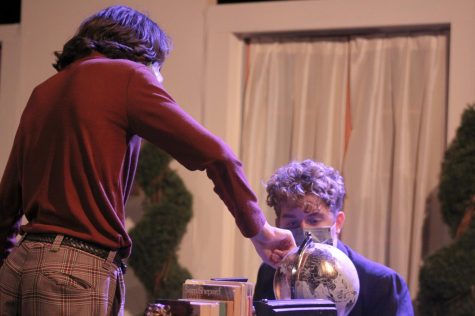 "My job really starts when the show starts," Wiggins said. "If a prop is missing from the set I throw it or try to find it. I go to every practice. If actors need lines during a rehearsal I say their lines. I do costume changes, everything."
Wiggins said she is responsible for keeping the behind the scenes and on the scenes technical elements running smoothly.
"My favorite part is kind of bossing people around," Wiggins said. "I'm not an actor but I like theater so just being able to interact with the actual actors is cool."
For freshman Emma Kolah, Boeing Boeing was her first taste of Red Bird Productions as a whole.
"My job is to help out backstage during the show," Kolah said, "but I also helped a lot with building the set."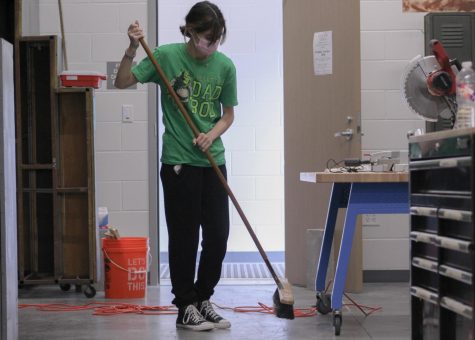 Boeing Boeing was many theatre students' first chance to truly be involved in theatre since the pandemic started.
"There's a lot of new things in theatre that are different from how it used to be." Kolah said. "The actors had to improvise things they couldn't do safely. It was a small cast for the show, but the crew definitely felt very small. And the seating capacity of the theater was smaller as well."
Sophomore Kristen Lea, who played Berthe the French handmaid, also commented on the complications of performing theater in a post-COVID world.
"It was kind of triggering because we had to do things like drinking in the show," Lea said. "We didn't have any liquid in the cups so we just kind of faked it and we were also smoking through masks."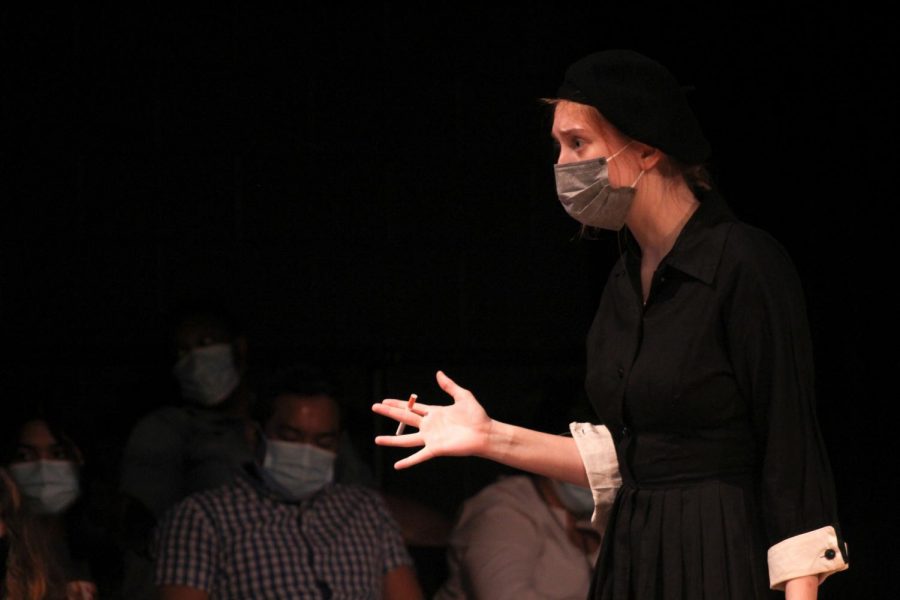 Leave a Comment