Foreign sights: exchange students' new experiences
Upon arriving in America, a foreign place that would be her home for the next ten months, Kahaphatanee "Aisha" Likitbannakorn misses eating Khanom Tokyo.
For foreign exchange students at Bellaire, adjustment to a new country as well as a new school involves many changes, since most of them have been in the US for less than two weeks.
"America is different from the rest of the world, and that was something I wanted to try out," Spanish sophomore Alberto Pieras said.
Bellaire High School offers eleven different languages, making it an ideal environment for students from various countries to experience the diversity of American culture up-close. These students will attend Bellaire for a full school year and live with assigned host families.
"I had to do a lot of things to describe myself to be matched with the host family," junior Matheus Boscacci from Galicia, Spain said. "I went to an online conference with the people of the program and they told me about the experience and what I had to do."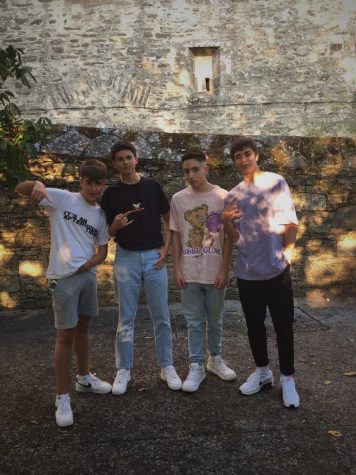 After living in the U.S. for two weeks, foreign exchange students from Thailand and Spain have noted differences from their home countries.
"One thing that is very different from my home country," Likitbannakorn said, "is that here in the US, people drive on the right lanes but in Thailand they drive in left lanes so it makes me a little confused."
Additionally, Boscacci noticed differences in the class rotations compared to back home.
"Back home, we used to stay in one class and the teachers moved," Boscacci said.
Despite the adjustments, all of the foreign exchange students expressed excitement about the opportunity to study abroad.
"[The US] is different because it's bigger and nicer and a new experience," Boscacci said.
Similarly, it is a new experience for host families, like the Jenmans and Yifrachs.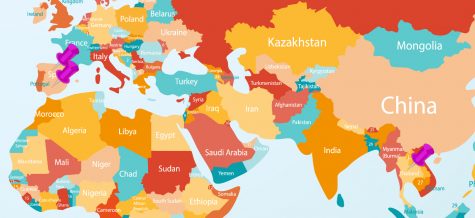 "My aunt sent it [form to apply as a host family] to my mom, and my mom was like: Okay, let's just do this," sophomore Vivian Jenman said. "It's been nice to have someone else living in your house who you can be on the same wavelength with."
Senior Sam Yifrach and his family also decided to host a foreign exchange student this year, this being the last practical year to host and that they had extra space in their home.
"Everyone in my family was onboard because we were all up to having a new culture in our home, plus we love Thai food," Yifrach said.
Over the past two weeks, Yifrach and Likitbannakorn found a shared interest in volleyball.
"We both like watching volleyball, so we have been going to all the games," Yifrach said. "We are the number one fans."
Leave a Comment