From China to Argentina: new English teachers share their travel experiences
They both traveled abroad to experience new surroundings. One wanted to expand on her Spanish skills while the other went to explore and teach in a new environment. Alone in a foreign country, both teachers found their home away from home.
English III and ESL teacher Hannah Arrington grew up speaking Spanish and had an interest in foreign languages from a young age. Since high school, she's traveled abroad to live and study in different countries. AP Language, Composition, and English III teacher Stephanie Ragno spent a year and a half in China teaching English at an international school before coming to Bellaire High School.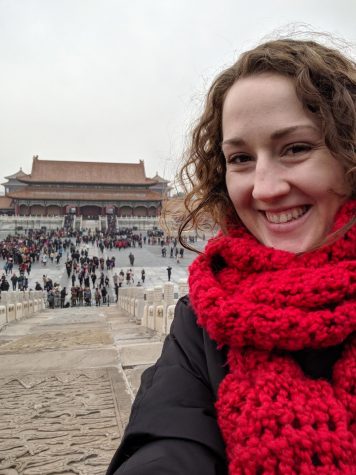 "I wanted to go somewhere where I did not speak the language. So there's a lot of options at that point," Ragno said. "I decided [on] somewhere in Asia because of the opportunities. I found an international school [in China] and found out that I could teach English literature so that's why I ended up there. China was the best fit for me at the time."
Before making the move, Ragno taught at Harmony Public School in Houston for five years. In 2019, Ragno traveled to Zhengzhou, China, where she signed a one-year contract to teach at Kinglee High School, an international school geared toward students who wanted to go to a university in an English speaking country.
"I was ready for a change. At a certain point, I was just like, okay, I've been at the same school teaching the same subject for this long and I wanted something different, so I started exploring options," Ragno said. "I wanted to see the world before I started settling down."
Ragno was inspired by students who worked twice as hard to attend classes in two languages in order to achieve their dreams. Because they weren't native English speakers, there was the added difficulty of the language on top of the material they were learning.
"I think the biggest thing would just be that they were more focused on the [English] language itself," Ragno said. "Reading and writing was still very challenging for them, but they wanted it so bad that they really worked for it. The language itself isn't usually the difficult part, it's usually the more technical things that are more challenging."
Ragno's plans to explore the city and the rest of China were derailed by the start of the COVID-19 pandemic. The country locked down very quickly and there was limited movement even within cities.
"I signed a contract for one year initially, and then I was going to come back after a year because of COVID," Ragno said. "But that summer I was trying to get a flight, and all the flights were canceled, because it started getting bad in the US. I had a flight booked ready to come home and couldn't."
Ragno's family worried about her being on the other side of the world in the midst of a pandemic, and they wanted her home.
"I was trying to appease them, but I had a reason to stay in China as well," Ragno said. "I was really enjoying the teaching I was doing, being able to immerse myself in another culture. And I met my husband over there too. So it was worth it."
Finally in June this year, Ragno got the chance to fly back home to Houston and start her first year at Bellaire, a school she had already been looking into during her stay in China.
"Bellaire is one of those names that just comes to your mind, like it's an incredibly well known school. I wanted somewhere that had more clubs, extracurriculars and sports," Ragno said. "None of the schools I've taught [at] before have had sports teams. And it's very different to see students involved in activities that they really love, that they really want to be a part of. I wanted to see and be a part of that culture."
Hannah Arrington, who is also new to Bellaire this year, chose Bellaire for what it has to offer for both teachers and students as well. Growing up in a bilingual household in Jackson, Mississippi, a love for languages and different cultures captured Arrington's heart from a young age.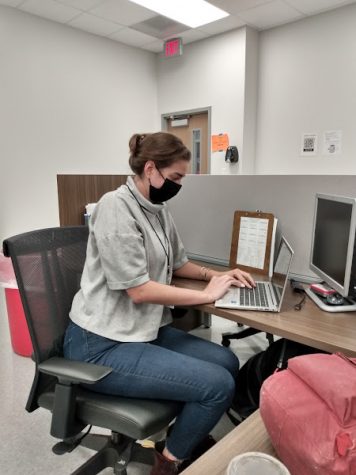 "My mother spoke Spanish and had lived in Mexico for a while," Arrington said. "She grew up spending summers in Mexico and thought it was very important that our family learned how to speak Spanish. As a child I was always very fascinated with Spanish."
In addition to Spanish, Arrington also studied French and Italian in high school. Her first experience overseas was as an exchange student when she attended a Spanish school in Madrid, Spain. As a college student, Arrington studied in South America for her spring semesters.
"I would do a semester on and a semester off. I did fall semesters in [the University of] Mississippi, and then one spring I went to Argentina," Arrington said. "Then I came back, went to Argentina again, and then I went to Chile and Costa Rica. So I spent four semesters abroad."
In addition to improving her Spanish and other foreign language skills, Arrington immersed herself in global cultures.
"My favorite part was getting to learn and understand about cultures that I felt were largely ignored here in the US, at least for me growing up in Mississippi," Arrington said. "It was so nice to get to understand all these different cultures and these different people that I only heard about on the news or through stereotypes. And again, you should never judge someone based on any stereotype. I got to meet real people and understand how deep every culture is."
Arrington found a way to combine her interests in literature, languages and sharing knowledge. In college, she studied international relations and foreign language and got her master's in Spanish.
"In the master's program, they had master's students teaching Spanish to freshmen, so I taught Spanish one-on-one at the University of Mississippi. That's when I realized I loved teaching, and that I wanted to teach." Arrington said.
Ragno also hopes to be able to inspire the same love of learning she has in her students.
"Even if it's not in English itself, let that love of learning [help you] keep looking, keep striving for what you want to do. And that makes me happy."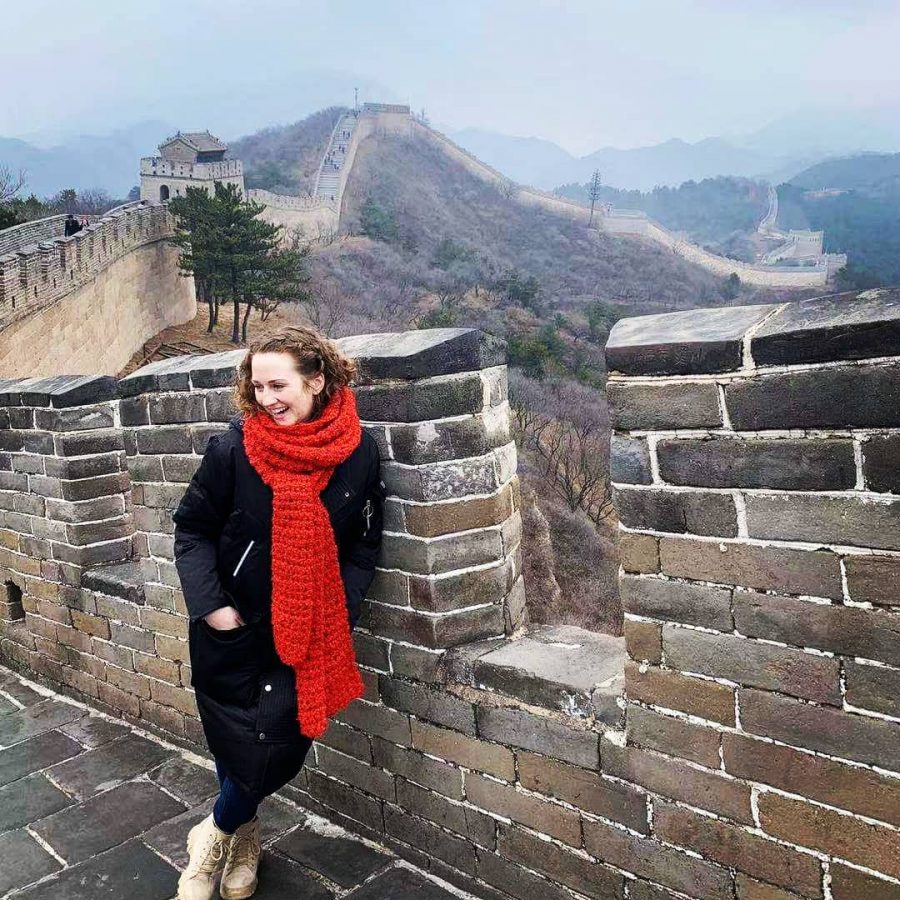 View Comments (1)