'As much as I like it, it can also cause stress'
Freshmen share their experiences transitioning from middle school to high school over the pandemic
As she walks through the new building's crowded halls, freshman Camila Patino gets a bumpy first experience of high school, but she spots familiar faces of friends she hasn't seen in a while.
"At first it was a shock because my middle school wasn't as big, and it was initially a shock seeing a lot of people, especially during Cardinal Hour," Patino said. "Although, I would say I like that there's a lot of people, because I've seen a lot of people that I haven't seen in a while…it's cool to go to school with them again."
Due to the COVID-19 pandemic, freshmen lost a year and a half of "in-person learning."  They missed the eighth grade experience and preparation for high school.
"I was scared of going to high school because everyone seemed so tall and so much older," freshman Allyson Nguyen said.
Before the first day of school, during Cardinal Check-in, freshmen toured the new building to help familiarize them with the building.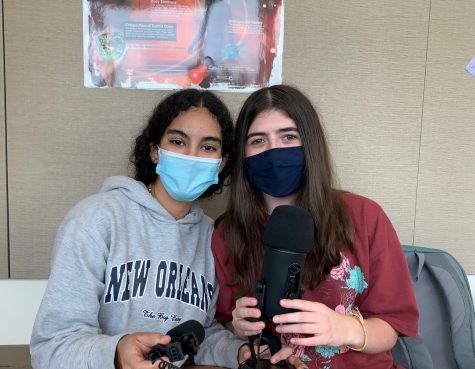 "I really liked the check-in because I think that without it I would have been completely lost on the first day of school," freshman Grace Dholakia said. "I also really liked how we kind of did everything there, like the ID pictures and laptops, so that when it came time for the first day of school, you were already kind of ready and comfortable with the school and even some of the teachers."
For freshman Jeffery Gao, the new school felt familiar and natural despite being much larger than Lanier Middle School.
"It felt like I was already here before and I got around pretty easily. I figured out my way around the school very easily," Gao said.
For others, such as Patino, getting around the school and acclimating to a new environment was more challenging than expected.
"Initially, being at Bellaire was a shock because my middle school wasn't as big," Patino said. "The first couple of days this week were kind of rough, but I'm getting more into the roll of high school."
Dholakia said she looks forward to meeting new people and trying out new electives and clubs.
"One aspect of high school I'm looking forward to is probably football games, but besides football games, I'm looking forward to just experiencing different types of classes," Dholakia said. "This year I started taking art, and I used to not be so good at it and not really enjoy it, but now it's come to be one of my favorite classes."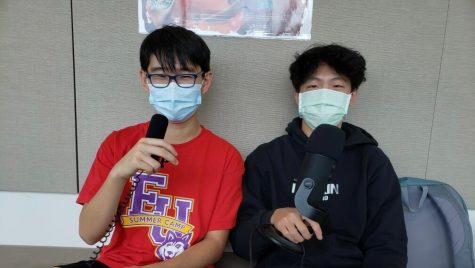 Freshman Feifan Liu said he is looking forward to making new friends after attending a small middle school, and fellow freshman Luke Wang said he's particularly interested in joining the Red Cross club.
"I'm just interested in getting involved in stuff and kind of helping people because I think, when I grow up I want to be a person that helps people," Wang said. "At Bellaire, I have the opportunity to help people around me."
After a year and a half of virtual school, Nguyen said she is ready for in-person school again.
"I'm looking forward to just being around friends and having that school environment again," Nguyen said.
View Comments (4)