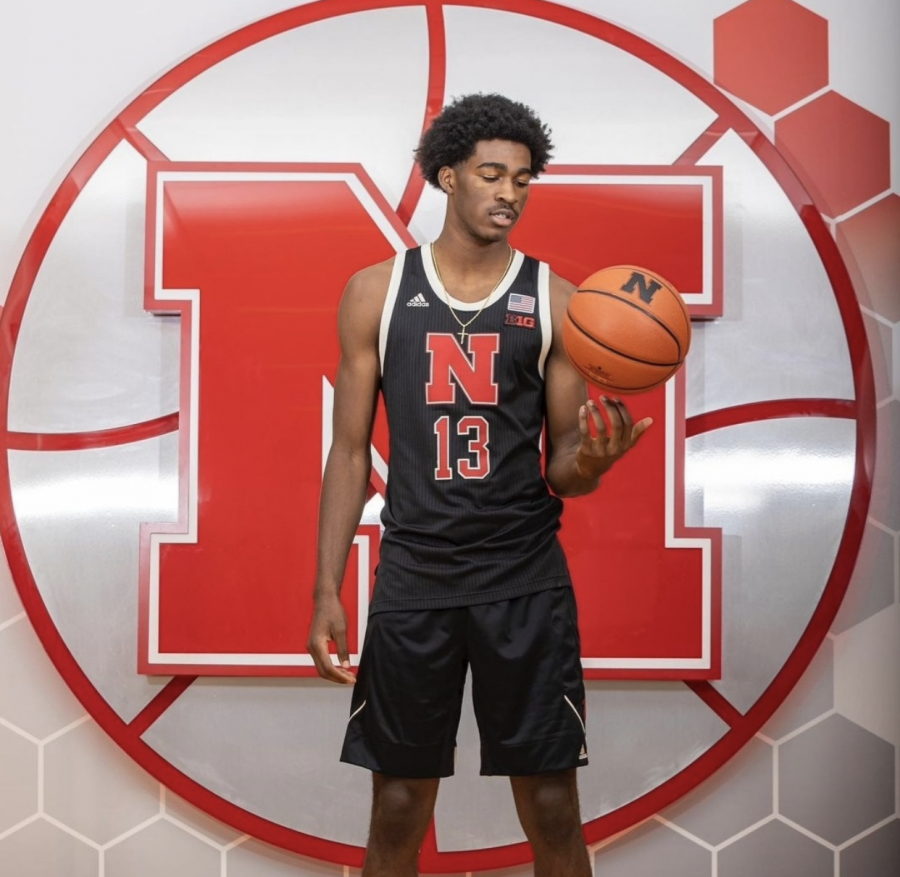 It only takes one yes
The journey of Cardinal athletes' college recruitment
December 7, 2021
For many athletes at Bellaire, competing at the highest level possible has been a dream of theirs since they were kids. Nearly eight million students currently participate in high school athletic programs across the United States, with only 495,000 of those students going on to compete at National Collegiate Athletic Association (NCAA) schools. However, odds are not the only thing it takes to be a collegiate level athlete. The NCAA reports education as a vital part of the college athletic experience, noting that student-athletes graduate at higher rates than their peers.
The April 2020 Estimated Probability to Compete in College Athletics Report, published by the NCAA, indicates high school baseball players have a 2.2 percent chance of competing at a Division I school. Basketball players have a 1.0 percent chance, while volleyball players have a 1.2 percent chance. Their odds are the same for Division II opportunities and increase only slightly when pursuing Division III schools. This year, several Cardinal athletes are defying these odds, and chasing their dreams of playing sports at a collegiate level.
Volleyball
Eliza Konvicka, senior outside hitter for varsity volleyball and District Player of 2021, committed to play for Cornell University on April 15, 2020, after Cornell initiated contact with her the previous year. Eliza said that she loved her official visit to Cornell in the spring where she met players and coaches on the team.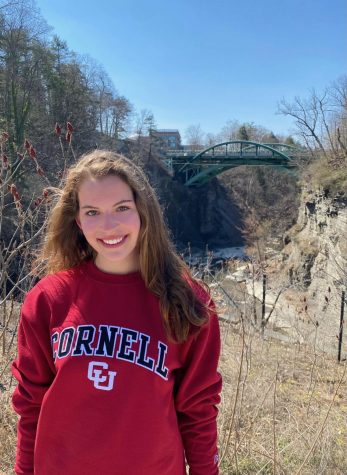 "My favorite part of the process was visiting the school, meeting the players and seeing the campus," Konvicka said.
Konvicka said she felt that Cornell offered the perfect fit for her to balance academics and athletics.
"I was deciding on what I wanted to prioritize: academics or athletics," Konvicka said. "I think Cornell is the perfect fit for me in terms of balance between the two."
Even though she has been playing since age 11, Konvicka said she does not remember consciously deciding to pursue collegiate athletics.
"I have always loved the game and couldn't see myself not continuing to play at the highest level possible," Konvicka said.
In preparation for her first year at Cornell, Konvicka practices wherever she can: on her club team, through private lessons and on her own time. She said the hardest part of the recruiting process was learning to grow from her experiences.
"You have to learn to take rejection well and grow from it," Konvicka said. "It only takes one yes."
According to Konvicka, another important aspect of the recruiting process is academics. Konvicka said that she has worked hard throughout high school to maintain high grades and rigorous classes.
"Keep your options open," Konvicka said. "Be reasonable and understand that you might not know what you want right away and what you want might change."
Baseball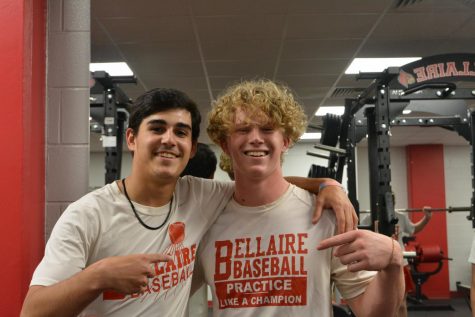 Cardinal baseball boasts a number of athletes in the midst of their recruiting journey. Head baseball Coach Ozuna said that he expects to see at least a handful of offers come springtime, once baseball season starts. Aidan Reichek, a senior and pitcher for the team, has dreamed of playing ball in college since he was eight years old.
"I've been playing since I could walk," Reichek said. "My brothers played so I've been on a baseball field all my life."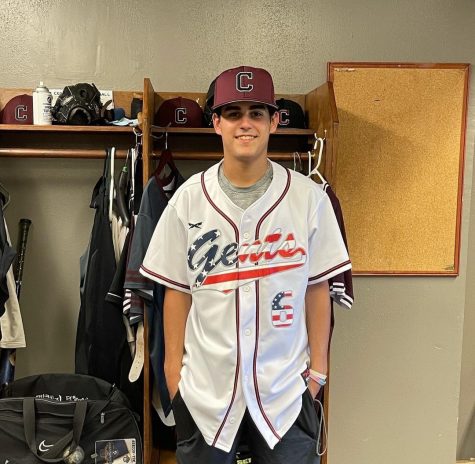 While he dreams of attending Texas Agricultural and Mechanical University (A&M), Reichek has committed to playing at Centenary College next year. Earning playing time right out of the gate influenced his decision to look into Division II and III schools.
"Trust the process. Be patient and do your best. It will come," Reichek said.
Salvador Delagarza, senior varsity middle infield player, has been playing baseball for 13 years. He said that he works hard everyday to become the best player he can be.
"It's always been a dream of mine to succeed in the sport of baseball," Delagarza said.
Delagarza has been in contact with a number of schools and has already begun to receive offers. He said that he especially enjoyed his time with the coaches during his recruiting visits to Centenary College and Eastern Texas Baptist University.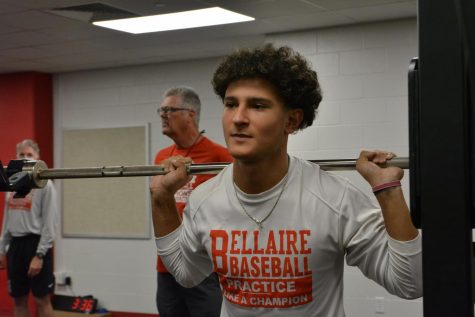 Delagarza attributes much of his college coaching exposure to Coach Ozuna. He said that Ozuna makes connections for players to college coaches and research showcase events they can attend for better opportunities to be seen during their recruiting process.
"Start sooner than later, it comes at you quickly," Delagarza said. "Get in contact with schools even as a freshman and sophomore– learn about their programs. There will be many people trying to get in contact with coaches by the time you are a junior or senior."
After connecting with a number of smaller schools, senior and third baseman, Chris Jacinto, is committed to his dream school, Washington University in St. Louis, Missouri.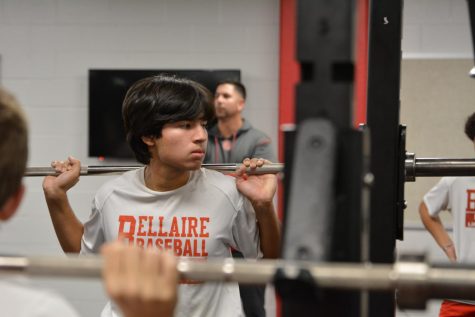 "I felt really good about my visit, and decided that's where I wanted to go," Jacinto said.
Jacinto said that the recruiting process allowed him to learn about different programs, coaching styles and campus life at different schools. He said that attending showcase events where recruiters and coaches scout played a key part in his success during the process.
"Playing tournaments is great but it may not always be enough to catch a coach's attention," Jacinto said. "Investing the time, effort and money to go out to showcase events specifically geared towards the schools and types of programs you are interested in is really important."
Basketball
Senior and shooting guard Jordan Burroughschandler dreams of playing basketball at the University of Houston (UofH). He is mainly using Twitter to share highlights and Hudl as a video source for game footage.
"My favorite part of the process was having a chance to talk to all the coaches and see what the school has to offer," Burroughschandler said.
Burroughschandler said that Coach Glover has been very helpful to him throughout the recruiting process.
"Coach Glover got my name out there and put me in a great position to be the best player that I can be," Burroughschandler said.
Even though COVID prevented him from having the opportunity to be scouted by coaches, Burroughschandler said that he continued to work on the little things and train his vertical by using Vertimax, as well as doing leg presses and squats.
"Just keep working hard, know that the end result will be good," Burroughschandler said. "Keep working; keep doing the little things."
Following in his mother's footsteps, freshman power forward and center Anthony Andrews dreams of playing basketball for the University of North Carolina. He started playing basketball four years ago, almost immediately after he knew he wanted to play the sport in college.
"I didn't want to invest my time in something that wasn't going to benefit me down the road," Andrews said.
Andrews currently has an offer from Mississippi State University and is communicating with the University of California Los Angeles, Louisiana State University (LSU) and Oklahoma University (OU) through his dad and Coach Glover.
"College coaches cannot talk to us directly right now," Andrews said.
Andrews said the time at home during COVID benefited him as a player. With everything he needed at his house and more time on his hands, he was able to focus on his goals and make strides as a player.
"It helped me because I was at home with my goal; it was perfect," Andrews said.
Andrews said that he plans to continue working on his shooting, dribbling and agility skills to improve his skill level.
"I know deep down I'm not going to walk up to people and tell them how good I am, I'm just going to show you," Andrews said. "Stop trying to show people you're something. Just keep working and your work will show up on the court."
Junior Jacolb Cole, a small forward for the varsity team, is a junior this year and holds eight full-ride scholarships to schools including Texas A&M, LSU, University of Southern California (USC), UofH, University of Nebraska-Lincoln (UNL), and OU. Cole said that Coach Glover has been very supportive and right by his side for every step.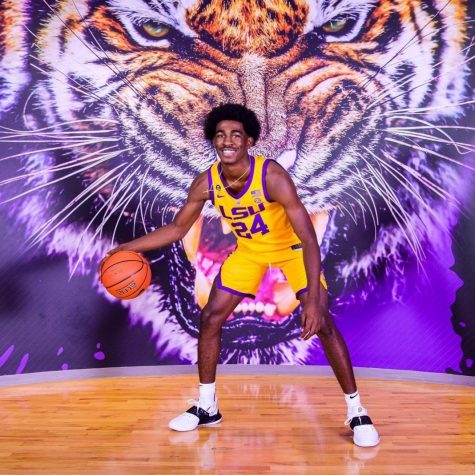 "The process has been exciting because there's no telling what is going to happen," Cole said. "I'm very undecided but there are so many options. I don't have a dream school."
Cole started playing in first grade and over time developed a deep love for the game. In middle school, he began to dream of playing in the NBA.
"I realized I can actually do something with basketball," Cole said. "It really opened my eyes to how much money I can save my parents and the different opportunities that were available."
Right now, his two main goals supporting his vision are working to make his body stronger and becoming a better leader. Cole said his love for the game has been his motivation to push himself when no one was watching or practice wasn't required.
"I know that I have to put in the work and outwork my competition to be as good as I want to be," Cole said.
Cole said that he appreciates his parents encouraging him to prioritize academics first. He believes his grades are what sets him apart as an athlete.
"Don't focus on the recruitment process," Cole said. "Continue to work hard and be yourself. Follow the path wherever it goes; just keep on moving forward."