Reaching for the stars: Bellaire alumni, MIT student Michelle Tang shares life advice, experiences
Astronomy club hosts speaker event with Bellaire alumni, MIT students
The Astronomy club invited senior MIT student Michelle Tang to present and talk about her journey getting into astronomy and her college experience yesterday.
"This meeting was all about empowering underrepresented groups in STEM and sharing the story of how someone can succeed in a STEM college major," physics and astronomy teacher Jimmy Newland said. "Michelle was giving back​ so that others can learn from her experience."
Tang started her presentation off with a personal introduction: a girl who loves birdwatching and dancing. These hobbies led her to join MIT's flying club and Asian dance team. She then explained what had piqued her interest in space.
"I'm going off of Apollo 13, it was something I watched when I was about four or five years old, and the Johnson Space Center was close by [to where I lived], but I didn't really become a spaceman until high school, when I took Newland's class," Tang said.
Her journey from being inspired by astronomy class truly began with ExMASS (Exploration of the Moon and Asteroids by Secondary Students), a student project she carried out during her time at Bellaire. It was her first experience of what real scientific research is like and how her love for asteroids began.
"When I entered college, I didn't build anything," Tang said. "When you get into a job or have an internship, most of the time, you won't really know how to do anything. There's a lot of learning on the job, so you should focus on [being prepared to learn.]"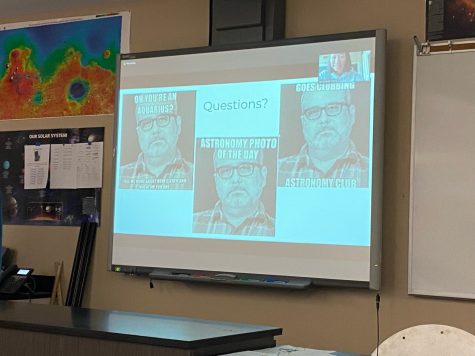 During her time in college, she has been a part of multiple projects, such as the Summer Science Program (SSP,) REXIS, MARS-Ex and other studies. With these experiences, she has been able to take up astrophotography, taking pictures of breathtaking starry skies, and start her own project, comparing light curves between meteorites and asteroids.
"If you take pictures of asteroids over the course of weeks, months, decades, as the asteroid rotates, the amount of light that reflects back to Earth is different," Tang said. "So if you're able to plot the changes in brightness over time, you can figure out the shape of the asteroid. And because asteroids and meteorites are made up of similar things, if we find a meteorite with a similar light curve as an asteroid, we can learn a lot more about them."
During her time at the Wallace Observatory, she would have an existential crisis in what science she wanted to pursue, as she still wanted to study something connected with space. Besides her projects and studies, school activities also prevented her from getting proper sleep and reaching out to her family back in Houston.
"The weird thing about being that busy at the end of your undergraduate career is you'll have periods of being really, really busy and periods of sitting and waiting, and I think she moved around some of those blocks of time," Newland said.
At the end, Tang answered lingering questions about deciding to enroll in aerospace engineering, requirements for resumes, what it's like working with other colleges, how she does astro-photography and what to do during high school, like how it's not too late to take AP classes in senior year. (Which was also backed by Newland.)
"Milk the university as long as you can," Tang said. "And it took me a long time to find out what I was interested in. Just go for it! Career paths don't have to be linear."
Leave a Comment