'At the end of the day, we are all people'
Gay-Straight Alliance pays tribute to Day of Silence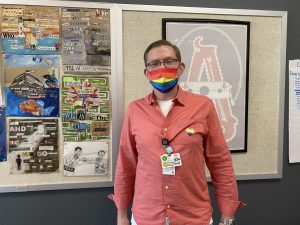 In honor of the Day of Silence last Friday, students showed their support of the LGBTQIA+ community by wearing masks and stickers passed out and organized by the Gay-Straight Alliance club.
"The Day of Silence is a day where LGBTQ students and allies, all around the U.S. and world, take a vow of silence to protest the harmful effects of harassment and discrimination of LGBTQ people in schools," president and junior Catherine Guillot said.
Nine out of ten students within the LGBTQIA+ community have reported being harassed and bullied, and over one-third are physically assaulted at school.
"I've been called multiple slurs and have been invalidated," vice president and senior Katalina Vazquez said. "I was told 'it's just a phase' and 'you're too feminine to be queer/non-binary.'"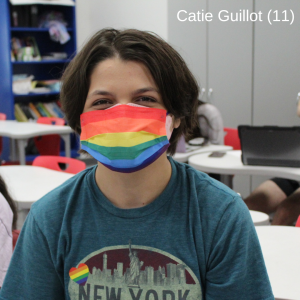 Throughout the day, participating students like senior Aryianna Brewer remained silent when they could and shared their experience with homophobia and transphobia.
"A lot of minority voices are silenced in the media and in conversations pertaining to LGBTQ issues," Brewer said. "Taking a voluntary vow of silence shows how many times we aren't allowed to speak. This can give people some form of power or solace in these times."
For students like Vasquez, the Day of Silence was a way to actively showcase their support and alliance since they aren't allowed to participate in these sorts of activities at home.
"I participated in this day as a form of protest against the silencing of LGBTQ voices," Brewer said. "When your voice is taken away, it's hard to gain the fight to continue talking. I want to feel comfortable talking about the issues we face and have open conversations about what the world makes us go through."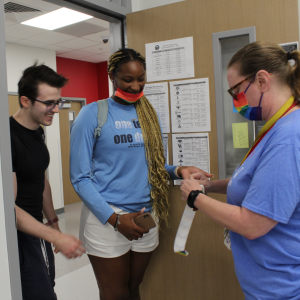 The idea to formally recognize the day came from GSA co-sponsor Sarah Humphrey, whose goal for this event was to bring attention to the struggles students within the community may face.
"I was hoping to spotlight how many LGBTQ+ students face harassment, even at a school as diverse and forward thinking as Bellaire," Humphrey said. "I wanted those students to see how many allies they have and to encourage those allies to speak up when they see someone being bullied."
Humphrey said she was inspired by pre-pandemic years where students opted to tape their mouths to show their silence — incorporating masks into the mix this year.
"Since so many kids are still wearing masks, pride masks seemed like the perfect way to show solidarity with those who are unable to speak up for fear of repercussions," Humphrey said. "Stickers were an inexpensive alternative for those who didn't want to wear a mask."
Guillot said she was overwhelmed with the response and was delighted to see students and teachers with rainbow masks flooding the halls.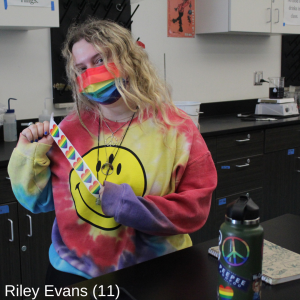 "Wearing and seeing people wear the masks made me feel safe and happy," Guillot said. "I saw so many people I'd never spoken to before wearing masks and stickers and felt glad that their potential LGBT friends could see that and feel safe with them. I also saw my own friends wear stickers and even though I knew they supported me entirely, I could trust them that much more because they were open about supporting."
Vazquez said that the most important piece of advice they wish they had been told is to stay true to oneself.
"No one can tell you who or what you are but you," Vasquez said. "You have to build that strength within yourself and love every part of the person you've become. It can be hard and scary, but you just have to remember that you have the right to privacy and you don't owe anyone anything."
Junior Sam Buron, who said he has struggled with understanding his sexuality and has been targeted because of it, says to come out only when you feel secure and are ready.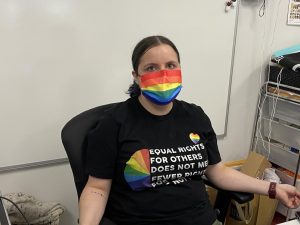 "Wait until you are in a safe environment to come out and remember, you are not alone and you have people who are in your community and are in your shoes," Buron said.
For those who need a sense of support and kinship, Gay-Straight Alliance club is said to be a great place for you to go to receive it.
"GSA to me is like a big family, there to accept you for who you are," Vazquez said. "I joined being afraid and questioning who I really was, but then I realized I had these strangers who could relate and support me the way I felt I needed at the time. I'm graduating now and super grateful to have spent time with them."
Vasquez said that GSA is a club for everyone and offers a place of support for students whose families may be unsupportive of LGBTQ+ topics. Students can meet peers who have similar experiences and ask for advice.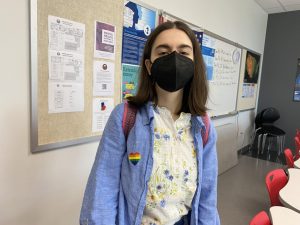 "I think it's helped build a community for fellow LGBTQ students, especially those that aren't out to their families or friends yet," Vazquez said. "It's a place where everyone can feel safe and together and not alone. Everyone has their own story. At the end of the day, we are all people."
Gay-Straight Alliance's next meeting will cover the Stonewall riots. For regular updates on GSA meetings, join their Remind by texting @bhsgsa2021 to 81010 or follow their instagram @bellairehsgsa.
Here are some organizations available online to get involved in the growth and protection of LGBTQIA+ youth.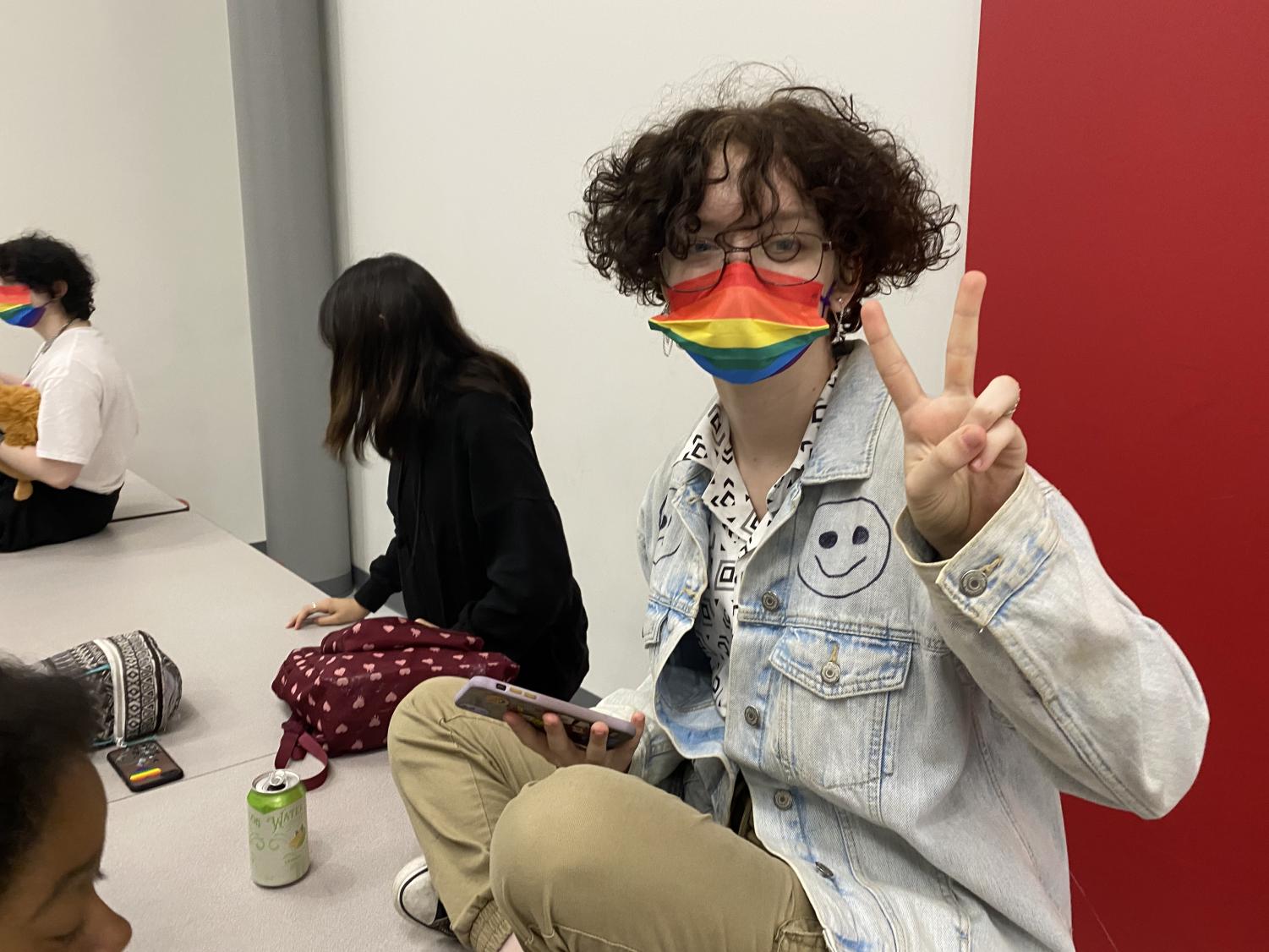 Leave a Comment