'I always feel right at home'
Dishes from around the world
Nothing expresses affection like a dish prepared with love. Nothing more easily bridges the gap between cultures, languages and religions than a shared meal. Our comfort foods are what we crave when we want to feel closer to home, when we want to feel cozy in our bellies.
What flavors bring you joy? What scents bring back memories of family and childhood? See what Bellaire students say about this below: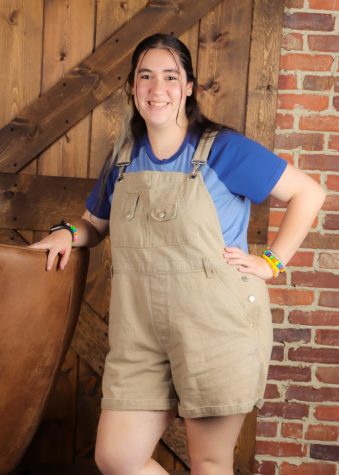 Eliana Irwin, Jewish, 12th
For me, my favorite Jewish food is matzo ball soup, which is one of the foods we eat during Passover. There's a funny story every year about how someone messed it up. One year my dad forgot to add salt and the matzo balls fell apart; then the next year he added too much salt and it was disgusting. I'm not 100% sure how to make it, but I know you use matzo meal and chicken broth. Usually my dad makes it on Passover, and my grandma makes it on other holidays because Jews can't just eat it once a year. We have to eat every Jewish food on every holiday.
Matzo ball soup and latkes are good entry ways to Jewish foods, as well as bagels. A good place to try is Kenny andZiggy's because they have basically everything that you don't realize is Jewish but is.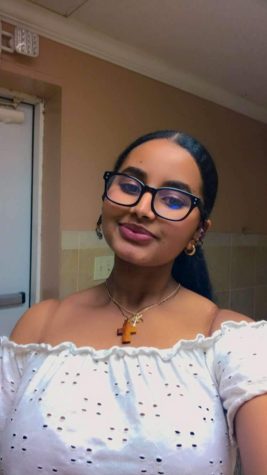 Rahwa Tsehaye, Eritrean, 12th
The most culturally significant dish to me is red lentil from Eritrea. It has and always will be my favorite food. The red lentil consists of red lentils, oil, onions, ginger, garlic, spices, salt and injera. I didn't have much of it when I was young, but I gradually became more fond of it, slowly making a place for it in my heart. My mom usually makes this dish for my family, and I prefer hers over anyone else's.
A dish I'd recommend to someone is the tsebhi dorho or more commonly known as doro wat. Lucy Ethiopian Restaurant & Lounge is a great restaurant in Houston to try many cultural dishes from Ethiopia and Eritrea. It's one of my personal favorites.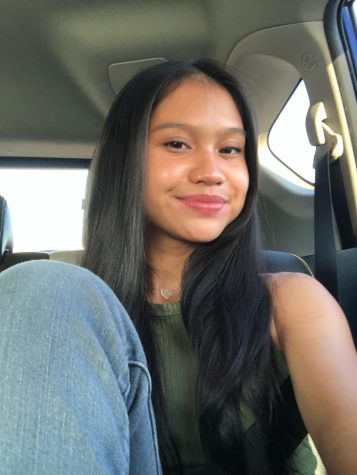 Samantha Lee, Filipino, 12th
To me, the most comforting dish is arroz caldo from the Philippines. It is something I have eaten since I was young, and my parents would make it for me when I was sick. Typically it is made with chicken rice with a porridge consistency. I remember on a cold December morning my dad would make us this dish to keep us warm in the winter.
For someone who is unfamiliar with Filipino cuisine, I would recommend they try adobo. I would recommend Flip'n Patties because it is more of a food-truck style Filipino place, and they would have something that everyone would like.
Valerie Perez, Mexican, 11th
The most culturally significant dish to me is a torta, which originated from Mexico and is one of my top favorite Mexican dishes. Most times it has a bread called telera. You can get whatever carne you want, so I usually choose fajita. It also has lettuce, tomato, cheese, avocado and sour cream. My grandma and I would always go to the store, and she'd let me pick out the bread. We'd go home and she would make me as many as I wanted.
An entrée that I would suggest to someone unfamiliar to my culture is menudo. It's not necessarily an acquired taste, so I think anyone would like it. A place with good tortas that I always go to is Taqueria Del Sol. They also have good tacos, burritos and soups that my family and I love.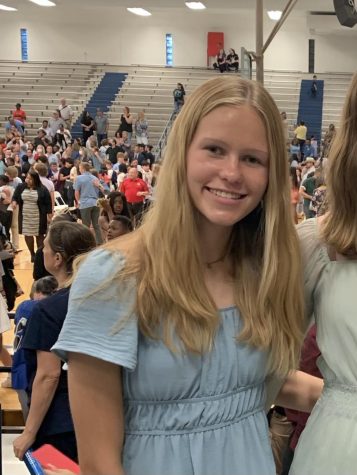 Mya Kahl, Norwegian, 11th
My favorite comfort dish is Queen Maud's pudding from Haugesond. We make it every year around Christmas. It mainly consists of whipped cream, kogel mogel and chocolate. The dessert originated in my great grandmother's home town, and we have been making it around Christmas for as long as I can remember. My mom or grandmother usually make it, but my sister and I always help out
Rice porridge is a good entry dish for those wanting to try Norwegian food. A place in Houston you could try for Norwegian food is Norwegian Seaman's Church. It's the only option.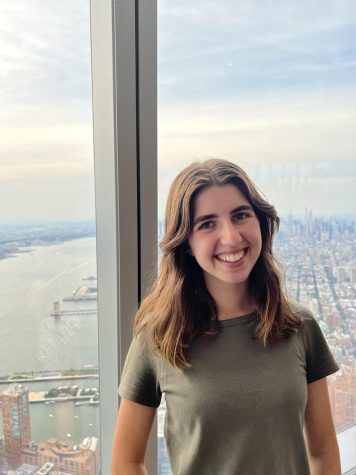 Nava Teller, Jewish, 12th
Potato latkes. I make potato latkes with my mom every year on the first night of Hanukkah. It is one of my favorite Jewish customs because I get special family time and amazing food. It's basically bunched together shredded potato pieces into a flat circle and cooked in oil in a pan. It is commonly eaten (my favorite) with applesauce or sour cream. On the Jewish holiday of Hanukkah, we eat this oily food to remember the Hanukkah story: the Greek army desecrated the Holy Temple, and when the Jews went back and searched through the ruins, they found a small jug of oil. They used that oil to light the menorah, and it should have lasted one day, but it lasted for eight. That's why we celebrate Hanukkah for eight days. I make it with my mom, but the recipe came from my grandma. My grandma's latkes are more fluffy, but I like mine more crispy.
I think the best entry dish is matzo ball soup. You can never go wrong.
My favorite Kosher restaurant is called Saba's Wok and Grill. They have a great range of menu items and of course, all the Jewish classics.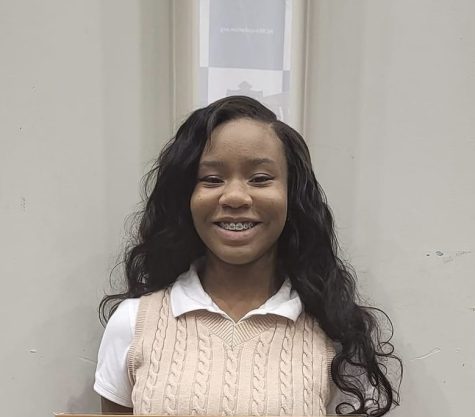 Haeden Thomas, African American, 11th
Baked potatoes, hands down. You can design a baked potato any way and anything can go with it, like salmon. When you get a potato, stab it with a fork four times all around and butter before putting it in the oven. You can put green onions, cheese or whatever you want on top, and that's it. No matter what I decide to put on it, it'll always taste good. My family makes baked potato a main dish by adding different things to the side, like black beans or mac and cheese.
Leave a Comment