Time to BeReal: Users capture daily memories
Her phone lights up as the notification pops up on the screen: "It's Time to BeReal." As the app opens up, the timer starts running. 1:57. 0:45. 0:02.
Scrambling to make it on time to post her BeReal, sophomore Jasmin Andres snaps a quick picture during marching band practice.
BeReal prompts users to take a front-facing and back-facing picture of what they're doing at a random time every day. The notification gives users two minutes to upload their BeReal for others to see. Once uploaded, users can react to their friends' posts.
"It's funny to see what your friends might be doing and getting to react to it," Andres said. "I like using BeReal because it's something that happens once a day and whenever you're with a group of friends who all have it, it's fun taking a picture with all of them."
Similarly, sophomore Jasmin Garcia enjoys the connection with friends that the app provides.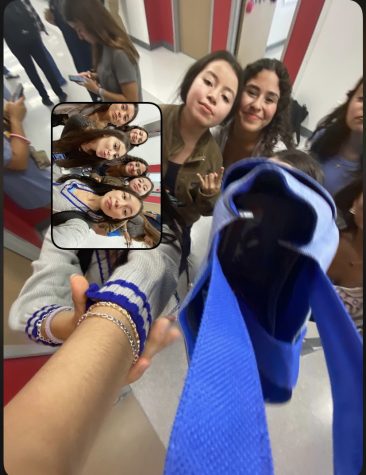 "It's a way I keep up with what my friends are doing and vice versa," Garcia said. "I like that BeReal brings friends together and every now and then, it makes me laugh to see what they're up to."
Although BeReal is another photo-sharing app, Garcia said it differs from every other app.
"BeReal is spontaneous and shows a more realistic side of our daily lives, unlike how other social media apps portray them," Garcia said.
Senior Casey McClelland agrees that BeReal's authenticity sets it apart from other social media apps.
"It's so refreshing because no other social media apps promote being your authentic self," McClelland said. "There are no filters or editing that goes into it, it's a fun and light-hearted app."
Andres points out that the app's popularity comes from this distinctiveness.
"I think BeReal has gotten popular because it lets you see an unfiltered version of someone," Andres said. "It's also gotten popular because of people talking about it on other social media apps like TikTok."
With BeReal's launch, McClelland looks forward to the rise of the new app on the market.
"It's time a new social media platform rises because sometimes the old apps like Snapchat, Instagram and TikTok get boring," McClelland said. "It's also not an app you can spend a lot of time on since it goes off once a day and gives you two minutes to post, so it can't get addicting."
Because the app releases notifications at a random time daily, sometimes it goes off late at night.
"I don't like that sometimes the timer goes off at 10 p.m., by that time I'm already sleeping," Garcia said. "I have to wait until the next day to post and see my friends' posts."
Despite this, BeReal has taken its throne as the most popular social media platform, hitting No. 1 on the app store by mid-August. In spite of its rising status, users like McClelland just appreciate that the app records memories.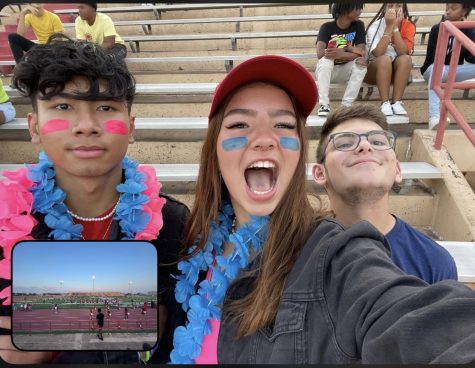 "I like having a memory captured from each day to look back on and that it gives me a routine," McClelland said. "I like seeing what my friends are doing, especially when it goes off during practice or during a fire drill at school because I can see everyone's BeReal posts are of the same thing, just from different perspectives."
Though the app gives you a two-minute period to upload a BeReal, users can also choose to post at a later time.
"It's funny seeing who posts their BeReal late, even though I post late almost every day," McClelland said. "BeReal sometimes has a trend of going off around the same time some days, so it catches me when I'm in bed a lot."
Andres, Garcia and McClelland hope that the app stays around for a while.
"I've been using the app for a while and it still hasn't gotten tiring or boring," Garcia said. "It's such a new and fun way to connect with your peers and something that everyone can participate in."
Leave a Comment