Combating senioritis
Before this year's tide of seniors can represent the 2023 graduating class at NRG Stadium, they experience a prolonged hiccup near the finish line in receiving their diplomas and congrats.
Known as "senioritis," this conflicting dilemma clouds the motivation and discipline of many high schoolers as they near a key milestone in their academic journey. This phenomenon affects seniors' work ethic and overall lack of motivation inside the school.
As the end of the school year approaches, seniors like Leyla Mejia and Kevin Dominguez anticipate their graduation, cementing the end of their high school eras. For Mejia, this feeling crept in before winter break, and with now a few weeks left, she's more than ready for summer.
Despite the lack of motivation to devote any attention unrelated to college or wrestling, Mejia has found herself attending more school spirit events to close off her high school career with memorable moments.
"The stress of college applications and maintaining a high GPA has dispersed, now that everything is in place," Mejia said.
Mejia has also found herself hanging out with friends more often now that she's not as busy. Her teachers have grown more relaxed, and although the school year is coming to a close, Mejia still finds some assignments challenging.
Mejia's strategy for staying motivated is to keep her wrestling goals strong and alive. While the end of the school year may be bittersweet, she's looking forward to what the future holds.
"My main reason for staying on top of my work was for wrestling," Mejia said. "I had to keep my grades up to be able to wrestle. I had the goal of getting recruited this year, so I used that as my driving force to combat senioritis. With
that being said, I'm sure that all the seniors, or at least most, got their motivation from the desire to get into the college they wanted."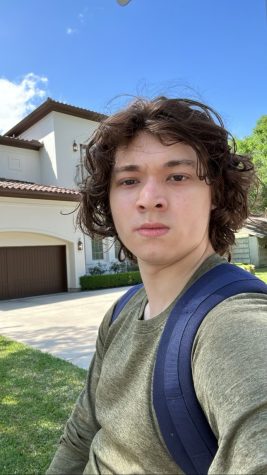 Similar to Mejia, senior Kevin Dominguez shares the goal of getting accepted to his dream college. Despite his ultimate goal of college, Dominguez is struggling to maintain his focus in the classroom. Dominguez has said that being
unwilling to come to school has depleted his energy to submit his assignments on time.
"It's negatively affected my schoolwork and has made me less likely to get up and do my homework," Dominguez said. "But since I knew I practically had my admission secured, I was just confident this whole year and have been more relaxed than I anticipated."
Dominguez feels as though most seniors experience this feeling of senioritis, especially as the year comes to a close.
"My classmates have around the same experience as I did," Dominguez said. "I definitely think that senioritis is common as we are basically transitioning from high school to college and that transition makes us want to fly by."
Senior Hector Vazquez observes that senioritis affects different students in different ways.
"I think [my case] was not very noticeable compared to my peers since I still participate in class and come to school, but many people no longer wanted to do the bare minimum like showing up," Vazquez said.
To combat senioritis, Dominguez suggests getting involved in extracurricular activities, like clubs.
"Joining clubs has given me something to look forward to during the week," Dominguez said. It also allowed my friends and I to find new hobbies and friends."
After digging deeper into why Dominguez still attends club meetings and is involved in school events, he shared with us his perspective.
"My advice would probably be that we have to make the most of what we have left for our last year of high school and end on a good note," Dominguez said.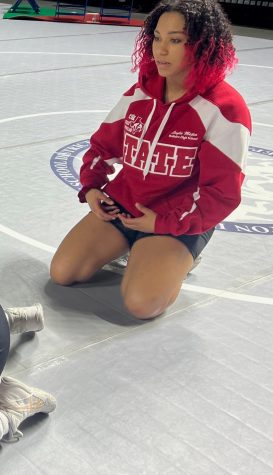 Mejia agrees with Dominguez that most seniors start to feel senioritis as the finish line draws near because seniors are inching closer to their transition to adulthood and college.
"Senioritis exists and[every senior] has felt it," Mejia said. "It's your last year of high school and you're going to be on your own next year. There's no more dealing with frustrating teachers or anything. Everyone is waiting for summer to arrive and finally graduate."
As seniors enter their last stretch, Mejia believes that seniors should get a helping hand from the administration.
"I think schools should give more days off to seniors," Mejia said.
Also struggling from a lack of support and a desire for more time off, Vazquez has experienced a decrease in his academic performance.
To fight his lack of motivation and unwillingness to complete assignments, Vazquez found a new love and hobby.
"What kept me motivated to give my best was to dress or make outfits that I like to show to my friends that kept me wanting to continue this year," Vazquez said.
Vazquez said his friends are super supportive of this hobby and encourage him to keep designing new items. But for now, Vazquez wishes he could've learned how to stay motivated and become more involved in the Bellaire community earlier in his junior year.
"I would have liked to enjoy it more and participate in school events," Vazquez said.
Mejia believes that senioritis is not indefinite and can be treated with the right approach and mindset.
"Some advice I'd give is you're almost there, we have 40 days left of school," Meija said."Just put some time away to complete those assignments so you don't feel as stressed. If you're behind, talk to your teacher and see if you can work something out when it comes to due dates if you're struggling. Other than that, you got this just like two more months and then we are free and we don't have to look back. "
Leave a Comment