Overcoming adversity, inspiring success
Ms. Galo's remarkable journey from teacher's aid to esteemed Spanish teacher
Barely hanging on by a thread, she frantically juggled being a wife, mom of two and a first year teacher.
Yet, those challenges didn't stop her. Instead, they have made her stronger as she is finishing year 16 in the classroom, has sponsored numerous clubs, and was awarded Westbury Teacher of the Year in 2013.
Spanish teacher Esther Galo has taught for 16 years in HISD. She has taught various levels and is currently teaching Spanish 1, IB Spanish, and AP Spanish Language, holding an important role in the language department and the Bellaire community.
When she was a college freshman, Galo started her teaching journey as a teacher's aid at Pershing Middle School in 2001 for a physically disabled freshman – Shuchi Trivedi. Trivedi suffered from Ataxia Telangiectasia, a condition that affects physical movement and speech. Galo then transferred to Bellaire in 2002, when Trivedi started ninth grade.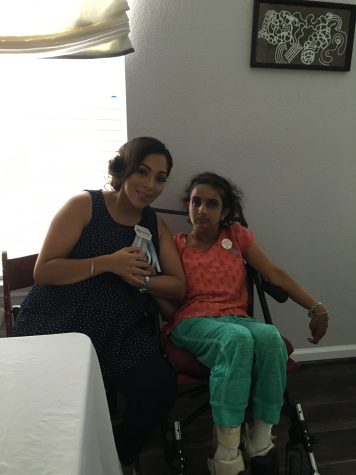 "Shuchi needed help with writing and taking her from class to class because she was wheelchair-bound," Galo said. "Shuchi was bright as a whistle, so all I was doing was just assisting her from class to class."
Taking Trivedi under her wing was the beginning of her teaching adventure, as the values she learned with Trivedi became the foundation of her classroom journey. 
"That experience definitely helped open the door in terms of becoming a teacher and my philosophy as a teacher, which is that every student can learn no matter what," Galo said.
Galo – who grew up as a native Spanish speaker – enjoyed assisting Trivedi in Ms. Garcia's AP Spanish Language class. This opportunity allowed Galo to embrace her language and Central American culture in a more deep and meaningful way. 
"Her Spanish teacher, Ms. Garcia, was the one who really inspired me," Galo said. "I was like, 'Whoa, I really love learning about my language and culture,' and I thought that could be something that I could share with others as well."
While still guiding Trivedi through high school, Galo changed her major to Bilingual Education in order to become a Spanish teacher. Galo graduated from the University of Houston-Downtown in December 2006, the same year Trivedi graduated from high school in May, and she received her first teaching job in 2007 at Westside.
"My first two years were a big challenge," Galo said. "It was hard to find a home and school balance. I was not fully certified, so I was not earning an actual teacher salary, and, on top of that, was experiencing horrible classroom-management issues. Just trying to deal with navigating through all those things was incredibly difficult, but it made me who I am now."
After two years at Westside, Galo moved to Westbury where she was closer to home and grew more involved in school activities and sponsored the Latin American Club. Because of her involvement and dedication Galo was awarded Westbury High School Teacher of the Year in 2013 and was even recognized as Secondary Teacher of the Year Finalist in the district.
"I really love seeing students be involved in something, especially when it has to do with a foreign-language school," Galo said. "I just feel like the more exposure we give to our students, the more it opens up the horizon of perspectives of other cultures and languages."
Even today, Galo continues to be an active sponsor for LULAC and co-coordinator of the Hispanic Heritage Month celebration event that has taken place these past two years in our school's auditorium. Junior Laith Elkousy, a student in Galo's AP Spanish Language class, performed a cumbia dance with his classmates as an assignment for Hispanic Heritage Month. Despite Elkousy's initial reluctance, he said that he really enjoyed the experience thanks to Galo.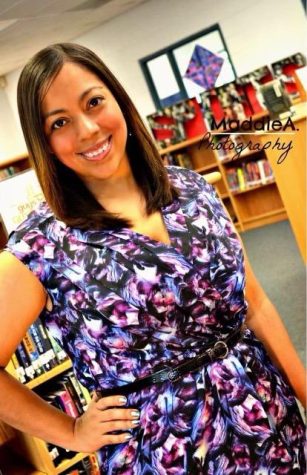 "Ms. Galo really pushed me out of my comfort zone," Elkousy said. "I normally wouldn't do something like that, but I really enjoyed the experience and learned a lot about the Hispanic culture."
After five years at Westbury, Galo moved to Sharpstown. AP World History teacher Jennifer Kuhleman, one of Galo's closest colleagues at Westbury, Sharpstown, and Bellaire, said that Sharpstown was a great environment for both of them as teachers.
"I think it's really important for teachers to have support with the faculty," Kuhleman said. "[Sharpstown] had such a positive culture. There was just a sense of positivity. When you walked around the school, the teachers were connected and the administrators were connected."
Even though Galo said she really enjoyed her time at Sharpstown, she wanted to eventually come back to the school that inspired it all and in 2020 during the Pandemic that opportunity happened. Galo moved to Bellaire where she continues to teach Spanish and build close relationships with her students and fellow colleagues. No matter what school Galo has been at, she remains dedicated and passionate about teaching.
"Anybody who knows her knows she's got the energy," Kuhleman said. "She manages to raise children and teach and bring 100%. She doesn't skimp. She doesn't cut corners. She is a true professional."
Leave a Comment