From engineering to med school to education: a teacher who paves her own path
Math department head Glenda Kay Kubena vividly remembers the first time she faced gender discrimination as a woman interested in pursuing Science, Technology, Engineering and Mathematics, or STEM.
It was her sophomore year in Colorado during the 1970s, and she was a soft-spoken "nerd girl" who had just received one of the highest scores on a national math test. When her Algebra 2 teacher praised the students who had excelled on the exam, she noticed that all of the recognized students were male. Kubena was never mentioned.
"It made me feel bad. I was furious about it," Kubena said. "I went home and told my mother, and it made my mother so mad that she took me out of that class."
For the rest of the school year, the chair of the math department allowed Kubena to learn Algebra 2 on her own.
Kubena's determination stayed with her throughout high school and followed her to Rice University, where she decided to "be someone different" and forgo her "nerd-girl mold."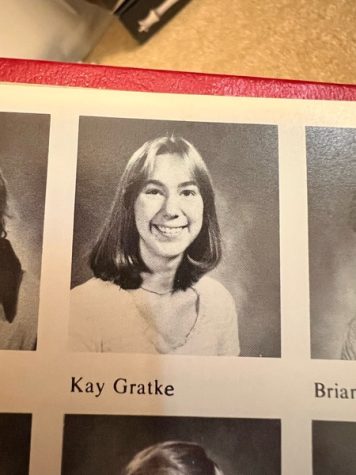 She ran for student office as a freshman and won, representing her dorm floor. She held an elected position for the rest of her years at Rice University while also majoring in electrical engineering and minoring in computer science. Pursuing a pre-med track, she filled her free electives with courses like organic chemistry and biology.
"There weren't a lot of women who had aspirations toward engineering or computing or anything like that," Kubena said. "Nobody was going to tell me what I could or couldn't do."
Kubena says that her greatest role model and "brilliant" engineer, her father, remains a huge part of the way she operates the world today. He was the first person to inspire her to pursue a career in STEM, despite it being a "male-oriented world."
"I was determined to be like [him]," Kubena said. "I was going to show everybody else that I could do it, and this is something that a girl could do."
However, after earning her degree in electrical engineering, she realized that it was not something she wanted to do. Her new dream was going to med school and becoming a pediatrician. But life had other plans.
She got married right out of college, a decision hastened because of societal norms. She turned toward the education path and went to University of Houston to get her master's in education. While there, Kubena worked shifts at a local Chili's restaurant in order to make ends meet.
"I was a really, really good waitress, and I realized that if I needed to, I would wait tables [for the rest of my life], Kubena said. "It might not be what you think of as a pursuit, but I realized that if I needed to feed my family, I had no other choice there; I would do just about anything. And I could find a way to make it a good thing."
In the classroom, the AP Statistics and pre-calculus teacher approaches teaching from the same lens. After teaching computer science and AP Calculus for 23 years at Northbrook High School, she began teaching statistics at Bellaire. At her previous jobs, she served underfunded schools, which hardened her resolve for making her students her first priority.
"Most of my career has been trying to teach subjects to students that did not have a whole lot of opportunities," Kubena said.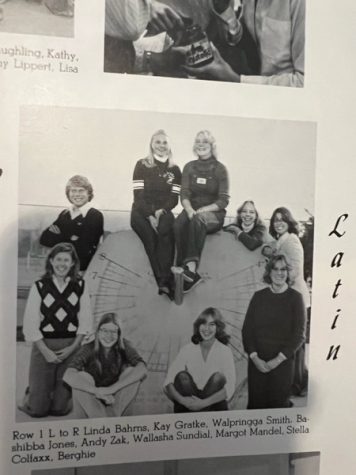 Kubena's colleague Colleen Heughan, who also teaches AP Statistics, describes her as "always willing to fight" and said that Kubena "cares really, really deeply about her students and the teachers she works with."
"I love teaching for students like [mine]," Kubena said. "[They] have open minds and open hearts. And [they] had a journey that ended, hopefully not just with a successful score on the AP, but knowing that [they] can do something that's hard."
Zero period statistics student and junior Camille Lasics vouches for Kubena's enthusiasm towards teaching.
"I am not going to lie, it is hard some days, but Mrs. Kubena is always so excited to teach us," Lasics said. "It motivates me to want to learn."
However, the 2013-2014 HISD Teacher of the Year said she is to retire from teaching at Bellaire after next year, though plans are still tentative. Given the recent Texas Education Agency's intervention in HISD, Kubena wonders what life in the classroom will look like for her.
"I've been doing this for a while," Kubena said. "I know what works and I know what doesn't work. How is [TEA's takeover] going to impact the classroom and me in particular?"
Kubena's lifetime of twists and turns in her career path have helped her learn an important lesson she hopes every one of her students will hear.
"There's a whole world out there," Kubena said. "Don't shut any doors until you decide really which door you're gonna go through."
View Comments(1)