Introducing the 2023-24 STUCO officers
After two rounds of elections, the Student Council announced its officers for the 2023-24 school year: junior Sara Shen (president), junior Saanvi Sadana (vice president of school programs), junior Karis Chen (vice president of community programs), sophomore Audrey Han (secretary), sophomore Charles Yu (treasurer), sophomore Ellen Dai (events and outreach coordinator) and sophomore Luke Wang (historian).
Meet the officers and read about their plans for the upcoming school year: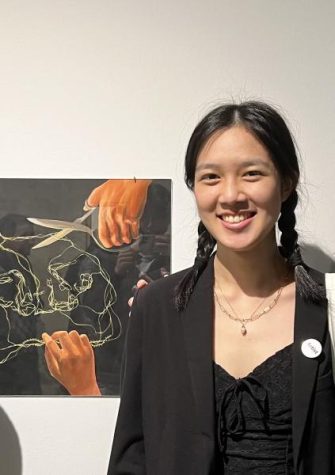 Sara Shen, president
"STUCO's lost a lot of power, credibility and visibility. I'm hoping that the other officers and I can make it more prominent. Right now, especially with the new administration, it's really important for students to feel like they have a say [in what happens]. It's frustrating to feel powerless. There's a lack of accountability for the administration, and [it needs] to be held more accountable to the students by STUCO.
We want to make STUCO more accessible next year for students to join and be a part of. I want to have a STUCO that represents the school.
We're looking for people who are driven and dedicated, and that doesn't necessarily mean in the academic sense. The more passionate people we have, the better. It's only with diverse representation and multiple different backgrounds that we can have events that everyone truly enjoys.
We were talking about being more involved in HOCO and prom planning. We'll always have a Project Santa, Trivia Night and teacher appreciation [event]. The main new things are more communication and representation with school admin.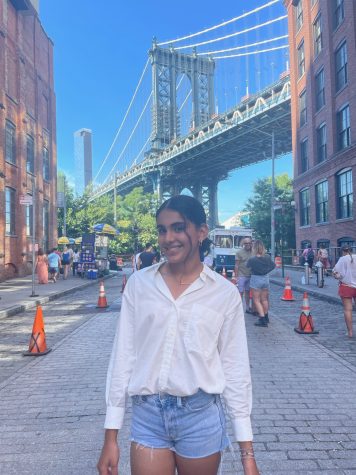 I'm hopeful for next year and what we will accomplish. I'm honored to have been chosen [as president]. I hope I live up to everyone's goals for what STUCO can and should be."
Saanvi Sadana, vice president of school programs
"I feel grateful for the opportunity to continue to serve on the Student Council and be a leader in this community.
My plans for the 2023-2024 school year mostly involve increasing STUCO outreach to the entire school, because almost nobody knows about who we are, what we do and the events we host. I am so excited for the coming year and I hope the Bellaire community benefits from the things we have planned and the programs we plan to host."
Karis Chen, vice president of community programs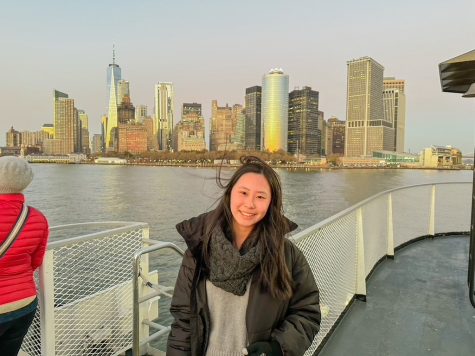 "Both [Saanvi and I] were officers last year, so we are qualified and ready to accept this new responsibility.
STUCO has the potential to enact a significant change in our school and community and I want to be a part of that. There's a lot we could do to celebrate the accomplishments of my [rising senior] class. I really want to have a senior sunrise or senior sunset.
As VP of Community Relations, I want to extend STUCO's presence outside of Bellaire. Project Santa is one of our most successful events, and I definitely want to continue this annual tradition of helping patients from Texas Children's Hospital. I would also love to partner with local elementary schools to host community events like a spring festival or carnival.
I'm excited to represent y'all this upcoming year and I can't wait to get started. If you have any suggestions for future STUCO events, please reach out to me and let me know."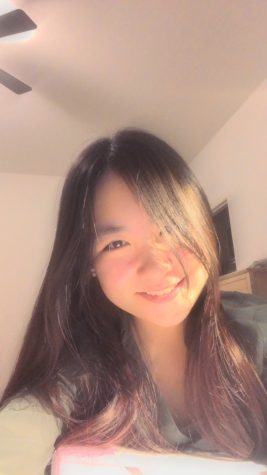 Audrey Han, secretary
"I was super ecstatic when I found out I was elected. I've been in STUCO since freshman year, so I decided I wanted to be in a higher position in the following years. I also love being a leader and I enjoy working with peers as well as communicating with administration.
My main goals are to carry out what I stated in my campaign platform. For example, I want to have frequent, cyclic meetings with administration, as well as host beginning-of-year forums for giving advice and answering questions incoming students have. That way, we can spread the influence of STUCO and play a big part in watching over the student body.
Thank you so much to all those who voted for me and I promise to work my hardest to fulfill my mission statement and goals, as well as collaborate with other officers and clubs and listen to what the student body wants. I can't wait for what next year holds and the progress STUCO will make."
Charles Yu, treasurer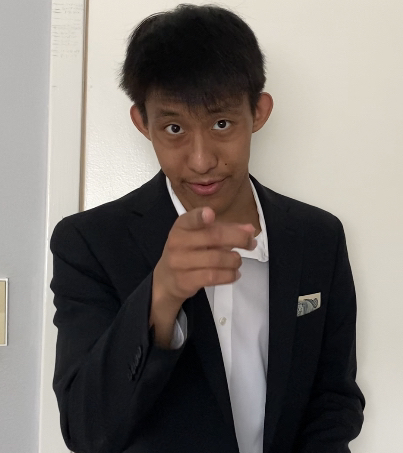 "I was treasurer for my middle school Student Council so I thought I would give that position a shot this year. I decided to harness my inner Mr. Krabs, but I highly doubt I'll be able to significantly influence our budget, so instead [I want to help] organize and manage it.
My main goal is to make sure our budget is accounted for and to ensure as great a profit from STUCO events as possible. In particular, I'm keen on seeing if we can bring intramurals to our school, considering the fact we have two gyms. Other than that, I hope to get better feedback from the student body on what events they want to see, as well as coming up with new ways to make money.
Thanks for voting! Democracy is pretty cool."
Ellen Dai, events and outreach coordinator
"I was excited and relieved after the positions were announced because I am ready to make some changes to Bellaire and also am glad that my hard work and campaigning paid off.
My plans for the 2023-2024 school year include school-wide extra credit to encourage students, especially freshman, to get to know their APs and counselors. For the winter, I hope to implement a cultural holiday celebration to highlight Bellaire's diversity and a gingerbread decorating contest to promote teacher and student interaction. As for the spring or fall, I plan to host a carnival or music festival.
I hope the Bellaire community understands that with all the new policy changes happening in Bellaire, the Student Council may have a harder time allowing events to happen. However, as events and outreach coordinator of STUCO, I will do my best to represent the Bellaire community."
Luke Wang, historian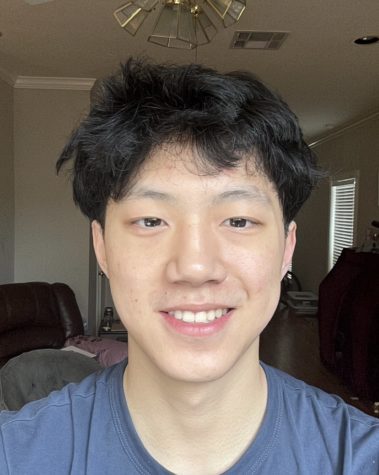 "I am grateful that there are people that trust me, support me and believe in me to be their Student Council historian.
Bellaire's Student Council has received a lot of criticism for 'not doing anything.' Thus, I want [us] to establish traditions that last even after I graduate and give the students what they want. Winter formals, Valentine's dances, intramural sports and school-wide chess tournaments are events that excite students [and] can bring all the students together, improve student morale and form culture.
STUCO should act as a bridge between students and administration. Representing the students is one of the council's biggest priorities. The STUCO officer team will try its hardest to seek policy reform if the students of Bellaire can identify a serious problem.
I'm thankful to the Bellaire community and the Wang Gang for electing me to be the STUCO historian. They chose me, and now it's time [for them] to get what they voted for. I'm excited to help orchestrate these events for my fellow classmates and capture the moments that take place. Be ready."
Leave a Comment