Physics teacher Gary Johnson's parents did not go to college.
He went to four.
Growing up in Long Island, New York, Johnson always stood out.
"My brother and sister were average students in high school, and I was sitting at the top of the class," Johnson said. "I was just sort of a very different child from the rest of the family."
Story continues below advertisement
Though they had their differences, Johnson's family members were connected through one thing: their cabin in New Hampshire.
"There is this really big rock near the cabin," Johnson said. "It's called a glacial erratic. My brother and I would set up our cars and play there, so when I had kids, [my family and I] would go up there and use the cabin a bunch."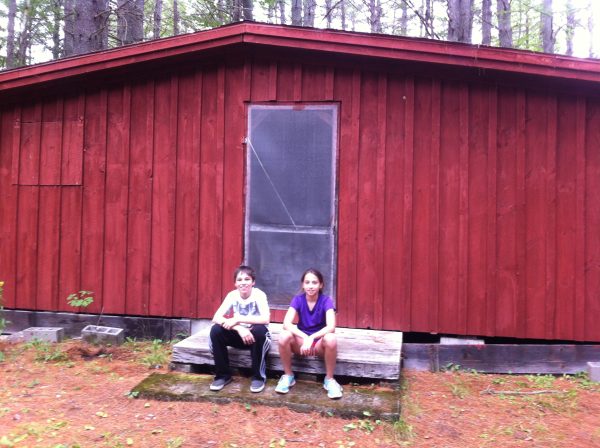 He may not have grown up there, but Johnson eventually returned to New Hampshire when he transferred to Dartmouth College from the University of Pennsylvania.
"I was very much the first generation [of my family] to go to college," Johnson said. "My parents were more worried that I was going to school with some very rich people, that [going to Dartmouth] was going to influence me in a way."
At Dartmouth, Johnson participated in multiple activities, from being a teaching assistant for organic chemistry to singing in Glee Club. Though he did not have a lot of time to study, Johnson still excelled academically.
"Luckily, I was in a field that I was comfortable with, so I didn't have to spend a ton of time studying," Johnson said. "That worked for me. I was competitive with the students, not from the standpoint that I was competing against them, but at the intellectual level that I never felt like I couldn't keep up."
Following his graduation, Johnson worked at the Federal Reserve Bank of New York as an economist in international finance. He then moved to Boston to work as a consultant before finally going back to school to get a Master of Business Administration from Cornell University after transferring from the University of Minnesota.
"[Going back to school] was a common thing in the group of friends that I have," Johnson said. "You basically go to work for two to five years and then you head back to school. I shifted [from the University of Minnesota] because I knew I didn't want to do environmental engineering. I bagged the University of Minnesota and jumped to Cornell to get an MBA because I knew I wanted to work more in business."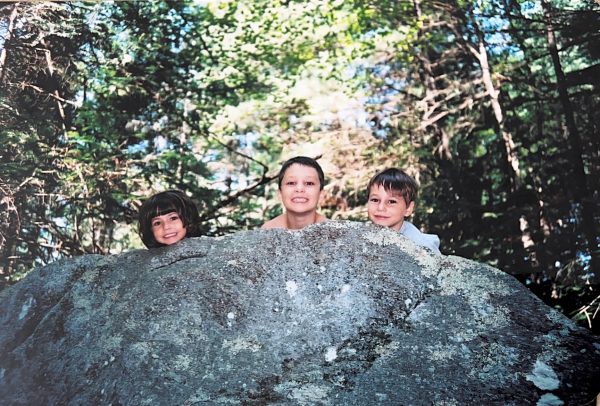 Johnson eventually moved to California and started a family. After his son was born, Johnson and his family decided to move to Houston in order to be closer to his wife's parents. Johnson worked in the energy trade industry for six years before becoming a stay-at-home dad for seven.
"I did a lot of volunteering in the schools with my kids," Johnson said. "When my daughter was in third grade, it was like 'Well, I should really find something to do because it's a little boring being home while the kids are gone all day.' And so, a friend of mine said 'You should go into teaching.' So now I'm teaching."
Johnson started out teaching at Pin Oak Middle School, a stark difference from what he had previously done in the financial industry.
"One of the things I've told my wife is that it has taken me 40 years to find the job that I love," Johnson said. "I've worked in industry and all these other things, but when you teach, it takes five minutes to make your day. You're sitting there in the class and some kids are struggling and suddenly the light goes on: they understand it, and anything else that goes wrong in the day, you forget about it."
After his daughter graduated from Pin Oak, Johnson made the move to Energy Institute High School. One day, he got a call from astronomy teacher Jimmy Newland.
"[Johnson] was really good at physics and computer science," Newland said. "Bellaire had an opening [for a physics teacher], and I thought it would be a good fit. So I reached out and said, 'You should consider this.'"
The two met when Newland led a computer science workshop that Johnson participated in. The teaching duo soon realized their efficiency working together and joined a research program, where their friendship grew.
"You see that?" Newland asked, pointing at a poster in his classroom. "That's the poster I produced in that same project. Mr. Johnson also has a poster. We did some research together and got to know each other very well and worked together very well." 

Through years of working with Johnson, Newland has come to admire the physics teacher.
"Mr. Johnson has a really big heart," Newland said. "He wants to do well by people. And he came to do this job because he wanted to. He could do lots of other things. He's this big-hearted, nerdy, interesting person. I think [Bellaire is] lucky to have him."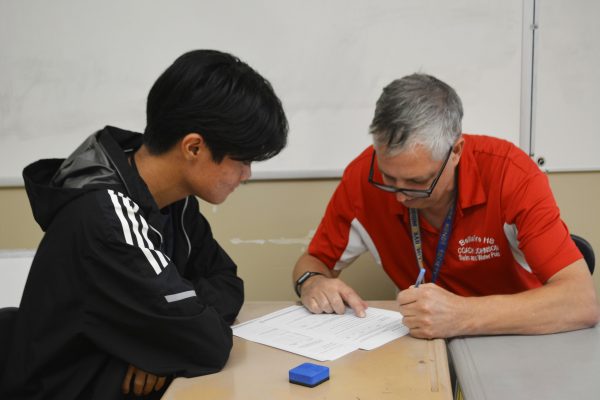 At Bellaire, Johnson hopes that his students "get enjoyment out of physics." As a part of his preferred teaching style, Johnson moves around the room and surrounds students with information at all angles.
"You'll never see him have a textbook in his hand," junior Khang Nguyen said. " [His classroom] is very fluid, very dynamic. I'm not used to [Johnson's teaching style], but I quickly accepted it because of the degree of freedom he gives us in choosing how we can learn and with whom. He teaches through example and towards a common goal, which allows students to study accordingly."
To Johnson, investment in the living future is his greatest accomplishment.
"This is the job where I feel at the end of the day, I make a difference," Johnson said. "I do it because it's fun [and because] I love what I'm teaching."