Home alone, he halfheartedly opens Instagram. Surprise, shock and fear boil up inside him as he first hears about Hamas' attack on Israel.
"I was very scared for my family and friends in Israel," sophomore Yuval Cohen said.
Cohen has been keeping in contact with his family, who live in Tel Aviv, Be'er Sheva and in other areas across the country since Hamas, the Islamic Resistance Movement in control of Gaza, attacked Israel on Saturday, Oct. 7.
"I FaceTimed my grandma yesterday morning and she was in a bomb shelter," Cohen said. "[My cousin] was taking people to and from the Gaza border into inner Israel… At school, I've been distracted. I've been on my phone, looking at the news, updating myself, checking in on social media and seeing what's going on in the area because it's stressful for me."
Story continues below advertisement
Israel responded with air raids across Gaza, as well as a warning for Palestinian citizens to evacuate to southern Gaza, with an estimated 1.4 million Gazans leaving their homes. Sophomore Fahed Rimawi, who is Palestinian, has family living in the West Bank as well as friends living in Gaza.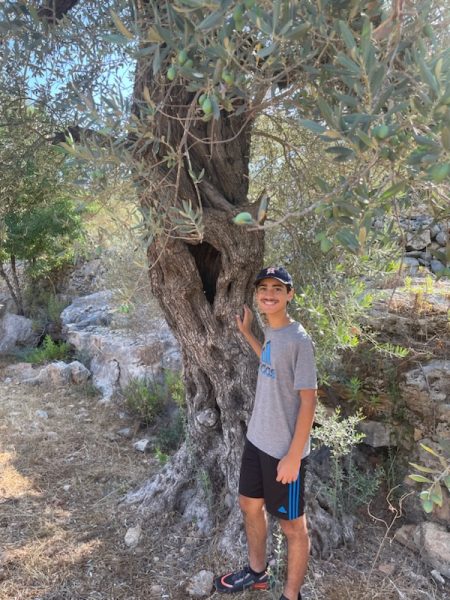 "It's been really tough to see the conflict and all the innocent people on both ends dying," Rimawi said. "Schoolwise, it's tough to focus. With everything that's going on it's hard to put all my focus into school. There's a lot of people suffering."
Over the past two weeks, Israel has reported 1,400 deaths and 239 hostages taken by Hamas, while The Gaza Health Ministry has reported over 8,300 deaths in Gaza.
"This [conflict] has a personal connotation to it because of the videos that have surfaced of people," AP World History teacher Justin Cothran said. "It almost supplied a first-person perspective on the killings as they happened, so I think people feel a much more personal connection to each side. I think the aggression was carried out in such detail on a personal level we haven't seen before."
Because of social media, these videos have gained more traction than in past conflicts, along with an influx of propaganda and misleading content as well, such as videos in other countries and from before the conflict claiming to be new videos in Israel or Gaza.
"We need to make sure people know what's actually going on there," Cohen said. "There's been just an insane amount of misinformation and disinformation spreading around, especially on Instagram, TikTok and [X]."
Because of the influx of misinformation, Cothran said that it is important to understand the historical context for both sides that has led to each of their respective beliefs.
"It's rooted in the Holocaust and World War II on one side, but it's also deeply constructed and created by imperialism," Cothran said. "This area was part of an imperialistic system for over 100 years, so the Palestinians also have a viewpoint of being victimized."
The war has intensified a political divide between Israeli and Palestinian supporters, but Rimawi said this shouldn't be the center of attention.
"There's always people who support one side and there's people who support another side," Rimawi said. "I would say I'm biased, but at the end of the day what everyone needs to focus on, instead of the politics of the situation, is the humanitarian crisis that's going on and the people that are dying."
According to Israeli Prime Minister Benjamin Netanyahu, a full ground incursion into Gaza is imminent, and Israel does not plan on agreeing to a ceasefire until Hamas is wiped out.
"Each side has a legitimate historical or religious claim to that property, so that's the problem," Cothran said.