HUMANS OF BELLAIRE – Sarah Humphrey
"In the States, I've never been peed on by a monkey or evacuated from a Metro platform so a bomb could explode. I was holding two monkeys in Morocco, and one of them peed all over me, including in my bag. I had to spend the rest of the day with my clothes stiff with monkey urine. It is supposed to be good luck, though. Another time in France in 2015, someone left a bomb on a Metro platform and they evacuated all of us. I assumed it was just a precaution while they investigated the suspicious package, but no. It was a small bomb and the bomb squad exploded it. I was so mad I wasn't filming when it went off, but nothing had happened for a while. After about an hour, the trains started running again. One of the locals told me it happens all the time.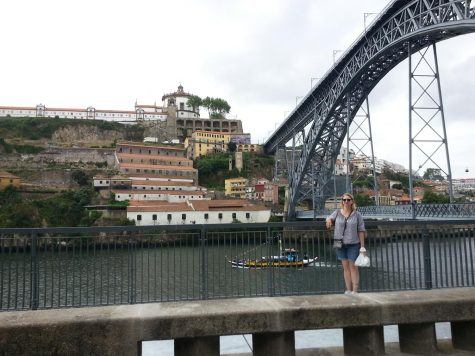 I have been traveling my entire life, and I will [continue to] do it as long as I am able to. I went to spend winter break with my family in London. This was my second Christmas since my husband passed away, and I did not want to stay in Houston. I went to London, Wales and Berlin. We [my family] took a day trip to Wales so I could go to Tintern Abbey since I teach British Literature. Seeing signs in Welsh was pretty funny, although they were signs also in English. Everything is in English, as well as German – in Berlin – so it is incredibly easy to get around. After three years of dodging it, I caught Covid in Berlin. Luckily, none of my family caught it from me, and I didn't get very sick. I miss Guava [and] mamay liquados in Mexico City, paraguayos in Spain, dim sum in Hong Kong and sticky toffee pudding in London. I really enjoy local foods when I travel, except for crickets in Mexico. I won't try those.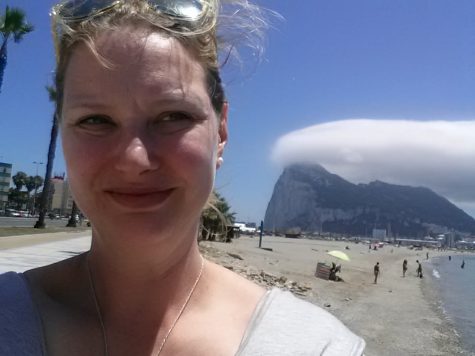 Anyone who has the opportunity and means to travel, do it. It will absolutely change your life. Being out of your comfort zone is one of the best ways to grow. Also, allow yourself enough time to really see a country or city. Being a tourist is great, but going into neighborhoods and little cafés and interacting with locals is how you really learn about a place. This summer will be the first time I explore foreign cities completely on my own, but Australia isn't exactly a scary destination."