HUMANS OF BELLAIRE – Brandon Sun, Valedictorian
"Honestly, during freshman year, I thought [high school] was going to be a 'High School Musical' type of experience, but it definitely wasn't. It involved a lot more studying than I had anticipated. Over the past few years, I have been able to discover more about myself and my passions.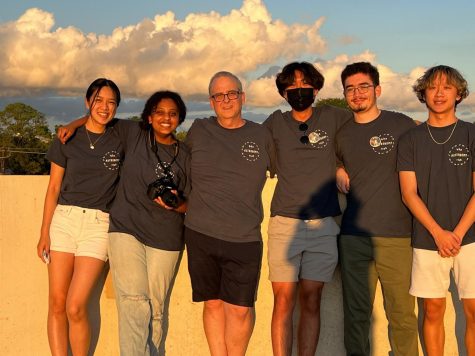 Going into junior year, I didn't know I wanted to study computer science. However, I took AP CSP and found it really interesting. I enjoyed that coding allows you to bring your imagination to life digitally, creating things that may not be possible in person. The endless possibilities of creation in coding really enticed me. Junior year was definitely harder than freshman year, but it was manageable. Many of my teachers recognized that COVID had negatively impacted us, so they were understanding and helped us transition back to in-person learning. I faced some challenges along the way, but picking up different hobbies helped me balance my focus on studying.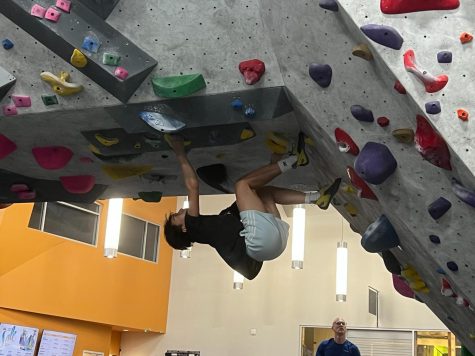 I started bouldering this past year, and I go with my friends two or three times a week or on weekends. It's a way to stay fit and have fun outside of school. I also took three years of photography at Bellaire, and those were the most enjoyable classes I've taken. Ms. Quarles, the photography teacher, is excellent, and I was able to form a strong connection with her and my fellow students. Everyone was supportive and helped me grow as an artist, which I really appreciated. In terms of improving my skills, repetition played a significant role. I looked for inspiration and put my own spin on different artworks. Practice was important, going out and taking photos until I felt satisfied with my work.
I would advise taking it easy on yourself initially. You might feel overwhelmed and think you can't handle it for a day or even a week, but if you stick with it, it might get easier. If it doesn't, that's perfectly fine too. There's always next year, and there are always opportunities outside of school to explore your creativity."