HUMANS OF BELLAIRE – Evan Kim, Valedictorian
"[My high school experience] went a lot faster than I thought it would, even with quarantine. [Having] 12 hours of free time a day, I wish I did something better than lounging around at home and playing games. It was weird because freshman year was in the old building, and I didn't know what to do with myself. I just took whatever classes I wanted because I didn't expect to be valedictorian, so I didn't care. Junior year, [it] got pretty busy with college applications. That's when I actually started trying. I'm going to UT Austin. My club experience with the robotics team helped me decide what I want to do in college and go into computer engineering.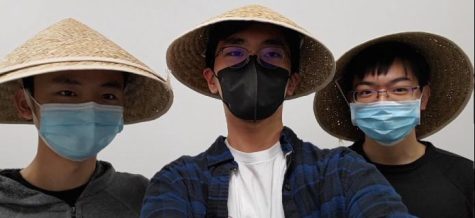 People have definitely helped me out in school. When you need help learning something, they'll explain it to you. They'll even help you organize club stuff you need help with or just have fun. It really helps your mental [state]. After quarantine, I joined the gym with a group of friends I hadn't seen in a long time because they [go to] different high schools. We all started out for a couple months, but now I don't see them anymore. Our schedules don't mix or they moved onto college. It is sad because I miss them. I see them once every couple [of] months, and that's it. I wish I kept in contact with more people from middle school. I had some really close friends I'd known for years, but I just don't talk to them anymore.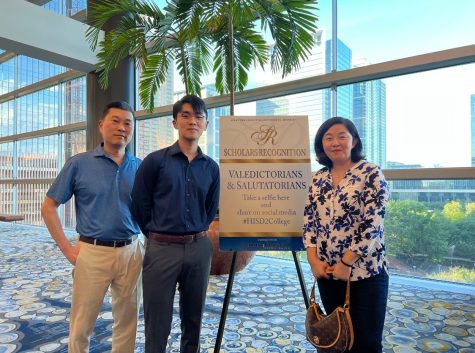 Around college applications time, I looked on OnTrack, and it said that I had a 5.0 GPA. I was confused. I looked at it again a month [later] and it was still a five. They finally told me [I was valedictorian] six months after that. I didn't think I had all A's; I thought I was going to have a much lower GPA. I didn't expect [it] because people worked harder than me. I see how hard [the other valedictorians] work and it's inspiring 'cause I am not the hardest worker.
[I want to be remembered] as someone fun and maybe slightly crazy. Being valedictorian is one of my regrets because I didn't want to work this hard. I wish I had more free time because I could've enjoyed high school more. I've had people ask me, 'Oh, what classes should I take? Should I take eight classes?' You don't have to vigorously plan out your high school and spend all this time thinking, 'Is [this] going to help me get into college?' because you don't need it.  You're already doing well. [Putting] more on yourself can actually hurt your performance."