HUMANS OF BELLAIRE – Theo Hunt
"Freshman year, I had an expectation of a normal, movie-type high school [experience]. Then COVID happened sophomore year, and a lot of the people who I was friends with, all of the seniors I knew, went into a slump. It's been a struggle to rebound junior and senior year.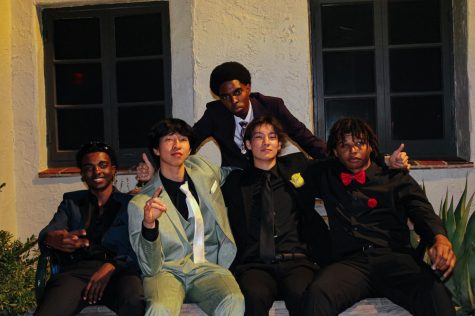 COVID, it's whatever. That kind of mindset continued into last year, especially [how] you'd have your school friends and eat lunch together and everything, but you wouldn't want to do anything after school, on the weekends or even go to club meetings. I know, me personally, I would go home, and I'd have no homework. My friends would be like, 'Hey, do you want to hang out?' And I would  [say], 'No' for no apparent reason. I've been getting over that this year, but that's the big thing I kind of regret: not taking a lot of these chances. I have three weeks left [of high school], and I'm looking back and it's like, 'Have I really done anything outside of academics in high school? Have I made any meaningful memories?' I can only think of really recent ones because I actually haven't made that many last year. I'd say COVID year [I] made some memories on Among Us, but last year, [I] was readjusting to seeing people every day and being social. I think a lot of people have social anxiety, where we didn't really want to get outside our boundaries and meet other people, so I think my biggest regrets are not stepping out of that sooner. Over the summer, I hung out with a few of my senior friends, and I kind of realized no one in my grade has this connection with each other, where they're all super close.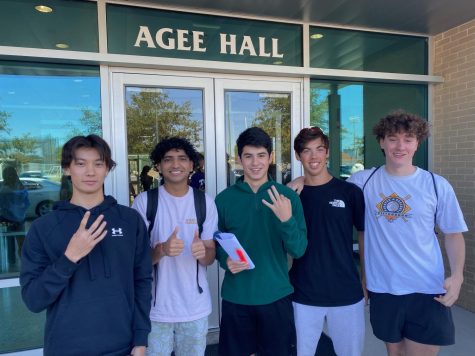 This year, I just have a few small groups of friends that are interconnected. It's still making meaningful memories that really matters to me. [My] biggest takeaway [from high school] is the people that I meet and experiences that I choose to do. I find that this year, especially because I have so much more time, I could do club activities and extracurriculars or even just things that aren't school related, but I can incorporate my school friends into it. I feel like I've been lucky enough to have a nice rebound and be happy with all of my experiences and everything that I've got to do in person ever since COVID.
I'm going to be doing a year at the UT CAP program,[then] I'm going to be in Arlington next year. Then I'll transfer into business in Austin my sophomore year. And then hopefully, I'm going to do my part time MBA, so do my masters in five years and then go into the workforce after that. [The Arlington program] is actually cheaper than the Austin campus, and I can get all my core stuff done. Also, it's guaranteed admission into UT Austin, which is obviously a good school, and looking at all the distance options–my house and my family–it all works out.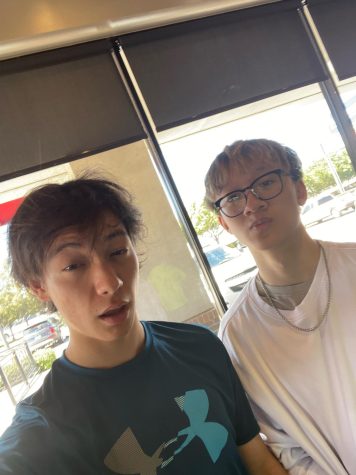 I [want to] have a positive impact on people, like inspire them to show up and be themselves. I'll talk with a lot of people, and they're funny and cool, but I don't hear them talk unless we're in a group project. There are so many people out there who are expressive and have cool and funny personalities that would make this whole experience better in general that just don't want to talk that much. And I understand it, but I hope more people are able to contribute to the high school atmosphere because that's what really made it for me. You go to class, you talk to your friends, you have homework, you go home, but there's an extra aspect to it. You can do all those things but also be yourself [and] have fun and make memories."