"I started subbing in Italy in 1995. The first place I taught as a whole-year French teacher was a little village in the mountains, and it was super small. The year after, they gave me my permanent position as a teacher of English as a second language. After a couple of years, I started teaching middle-school French in a small town. 
I started learning French in grade school, and then I went to a high school where I also learned Latin and ancient Greek. I really loved learning a new language and reading literature. I didn't know what I wanted to become later on in life, so learning languages was total freedom for me. 
Before Bellaire, here in the States, I taught fourth grade as a bilingual teacher for Pasadena ISD. I was teaching Italian at the Italian cultural and community center, and some of my students were parents of Bellaire students. They kept saying [to me], 'You speak five languages. You need to go to Bellaire because they teach so many languages. It's the school for you.' They talked about me with Mr. Salem, the principal at the time, and I sent my resume. I knew that at the time, the [school] taught 11 languages. I realized I really wanted to teach here [when I saw that] all the different languages departments were at my interview. They were extremely welcoming, extremely professional. Everybody always told me about the great diversity at Bellaire, and that was the thing I liked the most. I always tell my students that [Bellaire] is a private school for free.  
[To me], a grade is a label. The reality is that a grade reflects your performance, not yourself. You didn't do well one day, so go home, study, ask for explanations if you didn't understand something. Redo it, and improve your performance. If you can help people, that is probably worth more than graduating with all high grades.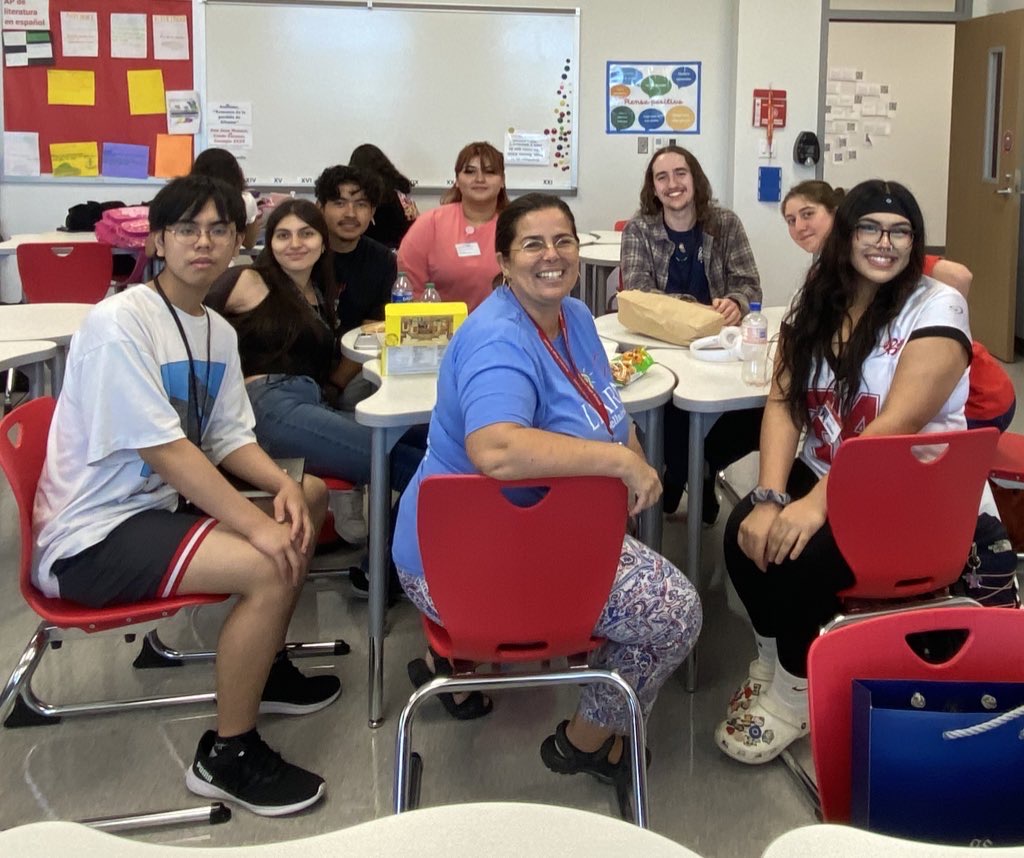 Story continues below advertisement
[Being a teacher] is an exhausting job because you're not going to an office where you deal with your laptop, data, or papers. You're dealing with people. You're contributing to their growth, so the responsibility we have is gigantic. We can do a lot of good, and we can really damage people. We're human beings, and sometimes it's difficult to help students, because not everybody wants to be helped. I think it's very important to make the classroom a safe space where if you don't want to share something, you have every right not to. It is important that we are open and that students can come and talk to us about any issue they have, but we have to respect their boundaries at the same time. 
[I have been teaching at Bellaire for] 15 years, since 2008. I teach AP [and] IB [Italian], from level two Pre-AP to level six. My favorite part of teaching is giving [students] access to opportunities they don't know they can have. To me, the magic of teaching and people actually getting what you're saying is incredible. Every day, I learn something about myself. I want students to tell me if something I'm doing is not working for them, because otherwise, they'll find it again in the classroom. 
I really try to make a difference in students' lives. Hopefully, I do."