National Honor Society officer elections move online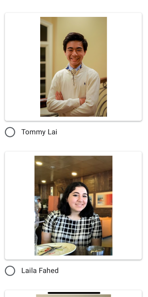 The premature end of the school year has forced the cancellation of many clubs' end of the year activities, but the National Honor Society has continued its tradition of elections by moving the entire platform online in order to reach students at home.
Bellaire's National Honor Society has 240 members, making it one of Bellaire's largest organizations. Even during a normal year it takes a lot of logistics and time in order to have an election process with such a large group of students. Carl Casteel, the sponsor for the National Honor Society has always organized the election process.
"I would organize a meeting with all the juniors in which those people running for office would have given a speech so that students could put a name with a face and be familiar with the candidates," Casteel said. "Then I would create a Google form for members to complete the voting and that is what would happen during a standard election."
Casteel and Baldemar Menchaca, NHS co-sponsor, as well as club officers felt that it was necessary to conduct the election even if it had to occur online. They believed that the juniors need to be elected while the seniors are still available, allowing for a symbolic passing of responsibility between grade levels.
"When the senior officer leaves they tend to take a lot of information with them on just how to do your job," Mr. Casteel said. "There needs to be a passing of the torch between one group officer to another."
The election was not meant to have campaign speeches because there would be no junior meeting. However, senior Amalia Nichols, the current NHS president, felt that it was important to give juniors a chance to campaign for office and give speeches to give people a sense of normality during this pandemic.
"The big thing was that there wasn't going to be a meeting with the speeches and we felt that having the candidates give the speech is important because it is the way to present themselves," Nichols said. "We felt that the speech would be really important and so we incorporated a way to include the speech in the election process"
The response from juniors this year in regards to the election process has been surprising with more candidates running for officer positions than last year. Candidates have found new ways to campaign without having the same interaction with classmates which they would have in school.
"I believe the candidates have noticed that they will not have the opportunity to network and talk to people and I think that the reason that this year's candidates have shifted heavily towards an online presence," Nichols said. "I do not think that there was an abundance of Instagrams and websites for officer candidates in years past"
The voting process ends on Monday, May 4, and once the candidates are elected they will face a long year ahead of them, but Nichols has faith in these new junior candidates.
"I believe that these candidates are well prepared," Nichols said. "They are capable of facing any challenges that the organization will have to face in the new school year."
Leave a Comment