Nurse outlines plans for students' safe return to campus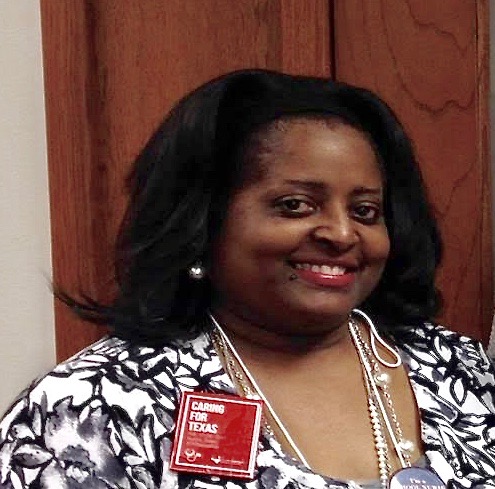 I recently spoke with Nurse Chantini Thomas who expressed her anticipation and concerns about the return of students to campus on Oct. 19. Thomas discussed Bellaire's safety protocols and provided thorough advice she believes every student should follow.
What does your day-to-day setting look like when you're at school?
"This year is very different from last year, which is very different from the year before. I normally come at six in the morning, and I leave by eight or nine at night. So I am usually here on campus for most of the time because they want a nurse here when kids are here. So, because I have so much work to do, I'm usually here. Now, I didn't know how to use Microsoft Teams or any of that other technology. They never gave us lessons. Last year was my 25th year in school nursing. So I didn't come into nursing using virtual technology or anything. But this year, another thing I'm looking at is safety and looking at how we're going to do everything. So, every year is different. Just gotta be ready to go with the flow."
Could you walk me through what a student will encounter from the moment they arrive on campus? 
"Mr. McDonough and Miss Campbell are in the process of screening everyone. I was assigned to the health and medical services committee over the summer. We worked on this [she showed me a large binder filled with extensive documents and colorful post-it notes]. That's what I've worked on from March through August. It's basically a rundown of what to expect when students start coming back. Now, we don't know exactly how many kids are going to be in person or remain virtual, but we know that we will have screening stations and follow all protocols. We put all that in here."
Regarding mask-wearing, will masks be required for all students? What type of masks? Are any not allowed?
"So on every single page, out of 122 pages of protocol, it states that everyone should have a mask on at all times on campus. Everybody has to wear a mask, including students, teachers and custodians. The district has provided masks for students and employees, and yes, they have the surgical mask. I hope people will spend their money on cloth masks as well, as they're much easier to reuse and wash. Like, I have these cool masks: yesterday I had on one with a Superwoman logo. But we do have masks, and if somebody comes without one they will be required to wear one. That includes any visitors or anybody coming in like the maintenance people for HISD, and everyone will have to be screened."
Are there any other precautionary supplies that you would recommend for students to need to bring to school?
"I would encourage everybody to have their own hand sanitizer to carry with them in school. I think that's a good idea. Be prepared. I mean these lessons are teaching you to be ready for our world because that's the way it is right now. I can tell you that the district came on Sunday and put in plexiglass on the teachers' and students' desks in every classroom. And if you go back on the district website, they explain all that under the system. Also, they installed a hand sanitizer container in every classroom in case students don't bring their own." 
How do you think lunch and activities outside the classroom will play out?
"I think that what's going to be the hardest thing for kids to understand and accept is that they're going to have to bring their own lunch or get a school lunch because we're not letting any unnecessary visitors come to the campus. So there won't be any of that calling and having their food delivered to the front office, none of that. I think that's definitely going to be an adjustment for all of us."
What should a student do if they are not feeling well or suspect that a classmate is not feeling well?
"Come see me straight away to be assessed. We're only going to be as safe as everybody else if people have the right integrity and honesty and trust and do the right thing, looking out for their peers. We can try to be safe, but if people come to school and they know that they, themselves or a relative or friend has been sick, or they got exposed, this is not okay. It's not being kind to your fellow human. So I think it's really important that we all just really focus on our integrity, and we need to look out for each other. Also, don't take pain relievers and then come to school because you got a big test you're worried about, you know, we're asking the district to take away incentives for perfect attendance. If people are sick, we want them to stay home."
What advice would you give to students to keep themselves safe?
"I would just say if at any time you feel as though you may have been exposed, report it straight away. And if somebody else knows, they should report it. Students should know that their health information is kept confidential. I do not release any information, so don't worry about that. I'm going to ask people to get their immunizations up to date because we've noticed that since COVID-19 broke out, there has been a decrease in immunizations. So we're going to focus primarily on solving this issue. Because it's very easy to mistake flu symptoms for COVID-19, so we want to rule out any other possibilities. I would say the big takeaways are: be very cautious, be honest, look out for our fellow humans, bring supplies and wear a mask. In order to protect the school and save our lives, we need to work together to stay safe."