FFA Members overcome challenges presented by new Rodeo guidelines
Although the Houston Livestock and Rodeo was cancelled this year, students like senior Raquel Bosley competed on March 4 in the Market Southdown lamb event at NRG center. Ironically, competing in a deserted stadium disappointed Bosley more than not placing in the event.
When Bosley entered the NRG center at 8 in the morning for opening ceremonies, she looked out into the empty stands and was hit with a wave of bleakness. There was a lack of shouting and banter bouncing off the walls and far too many barren seats that should have been filled with eager faces cheering her on. 
While the Houston Rodeo will remain closed to the public it is still open to private business such as livestock showings.   
"When most people visit the Rodeo, they focus on the food, the concerts and the carnival, but the Rodeo is really so much more than that," Bosley said. "The Rodeo was also built to give kids the opportunity to participate in activities varying from ranching to bull-riding and to give them the chance to compete against other kids that share the same passion. Despite the weird and stressful feeling of having no eyes on me, I am incredibly grateful to have had the chance to complete my second to last project of my high school career."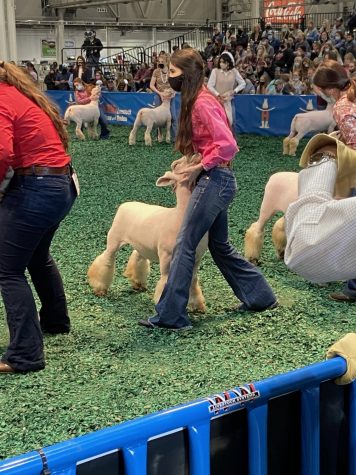 Junior and vice president of Bellaire Future Farmers of America, Madi Hartzog, said she is looking forward to the school show. The show should take place in April this year, and members of FFA will display and auction their animals. 
"This show is really important to our members because it gives them an opportunity to profit from the hard work they put towards their animals," Hartzog said. "With the money made, most students purchase their next animal or save funds for college tuition." 
Prior to the pandemic, the FFA would work at the Rodeo by giving tours of the barn to students in elementary and middle school. 
"The students would get a chance to learn, hands-on, about the animals and how they are taken care of," Hartzog said.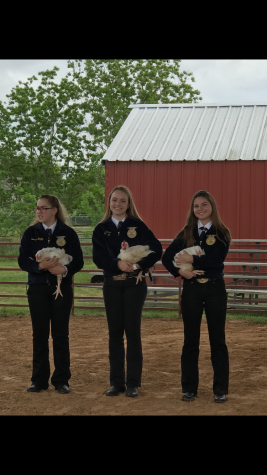 Senior Noah Beinart said he has been a huge fan of the Rodeo and Livestock Show for as long as he can remember. Beinart said his favorite part of the Rodeo is attending the concerts. He most recently went to the Zac Brown Band concert 2 years ago. Since the age of 5, he has gone on tours similar to those led by the FFA. 
"My dad used to bring me to the rodeo each year," Beinart said. "He served on the calf scramble committee, and it was really cool to watch him go down to the field to help with the event. When I found out the rodeo was not open to the public, I was pretty sad," Beinart said. "I enjoyed the rodeo each year, and it's unfortunate that I won't be able to carry on that tradition."