HISD Superintendent visits Bellaire, receives feedback from community
'I've never worked for a losing team, and I came here to win for our students'
October 8, 2021
HISD's new superintendent Millard House II visited Bellaire as the 7th installment in his district wide Listen and Learn tour on Friday, Oct. 1. Throughout the evening, Superintendent House II and his team collected feedback from students, parents and teachers in the community in efforts to realign district priorities.
Two months ago, the HISD Board of Education voted unanimously to name House II as the lone finalist for the district's superintendent role. Characterized among his colleagues as a charismatic and caring individual with a true passion for his profession, House II has worked in education for 25 years.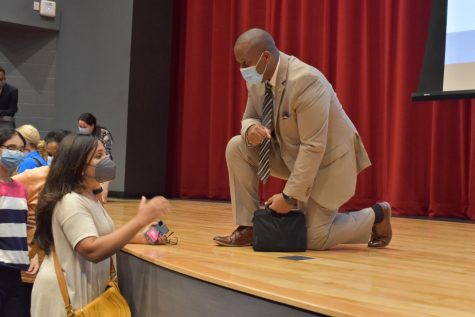 HISD's hire came at a tenuous time for the largest public school district in Texas, which, at the time, was fraught with concerns of reopening schools during COVID-19, a decline in overall academic standards and an impending state takeover.
After almost 100 days in office, Superintendent House II said he is optimistic about the future of the district under his leadership.
"With the right support, any of our children can move forward and do anything they want," Superintendent House II said. "I like to compete and I like to win. In fact, I've never worked for a losing team, and I came here to win for our students. I like to utilize sports analogies a lot, so let me put it this way: HISD will put together a game plan to enable our students to triumph."
Prior to hearing from attendees, Superintendent House II spoke of the district's newfound priority to increase aid to disadvantaged, special needs, and vulnerable students.
"In the past, as a district, we have not met the mark in supporting special education students," Superintendent House II said. "And we recognize this is a huge problem — we will be tackling this right now."
Superintendent House II called to attention the work of principal Michael McDonough, who he commended as an "excellent educator and communicator."
"There are some marvelous things in the school and a lot of things that are genuinely working in this school system," Superintendent House II said. "We have to focus on this, while also developing strategies to help us move in the right direction."
Attendees were then polled to determine HISD's top priorities for the district to address during this school year, which included focusing on topics such as classroom education, special education services, and district accountability.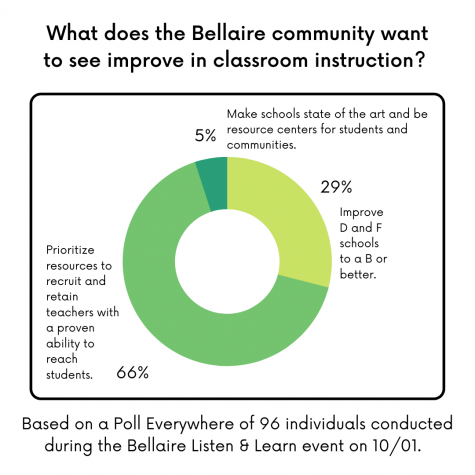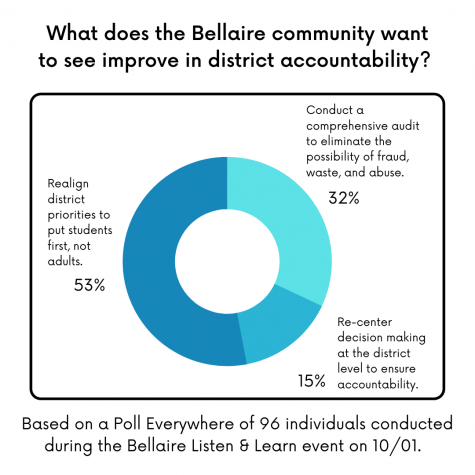 District hears from students, parents and teachers
The evening started with an eruption of controversy when a parent who opposed the district-wide mask mandate approached the microphone and made hostile comments toward the superintendent and other attendees. The parent was not permitted to provide any further feedback at the event and was escorted out of the room by several officers.
HISD police declined to comment on the incident.
Despite the confusion, parents continued to focus on instructional topics, mostly unfazed by the minor distraction. Parents spoke primarily about increasing overall educational standards from a classroom to district level.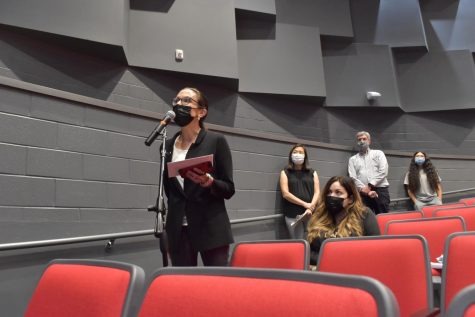 "I think I can speak for most parents when I say that we want to see decentralization of power in the district this school year," one parent said. "We know that things aren't up to TEA standards, and it's important to have more interaction with individual campuses."
Others chose to spotlight the benefits of allowing community members to speak out about district accomplishments.
"I admire HISD's commitment to ensuring that teachers build close relationships with students," one teacher and parent said.
Several students from HISD area schools spoke about issues including mental health, access to menstrual products, and the importance of student voice.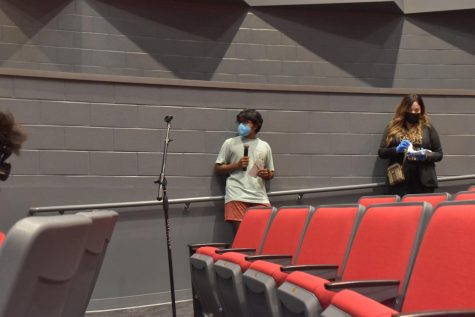 "Students are the only ones who know the struggles and how to help the district fix problems at this point," one student from DeBakey HS said. "We're in classrooms every day, we take a lot of different classes, and we experience issues. So we need you, as our superintendent, to prioritize students and work directly with them."
Senior Milan Narayan from Bellaire HS spoke on behalf of the school's chapter of Students Demand Action.
"Regarding the recent threat to Bellaire and the active shooter threat last month, our club spoke with Houston's Police Chief about the importance of transparency during events such as these," Narayan said. "We recommended tweeting out real time updates on investigations and activity. We want to see this from HISD in order to decrease overall bureaucracy and allow the district to provide real time information to parents and students."
Administrators listen and learn
HISD District V Board of Education Trustee Sue Deigaard said one of the highlights was listening to families in an environment unlike board meetings.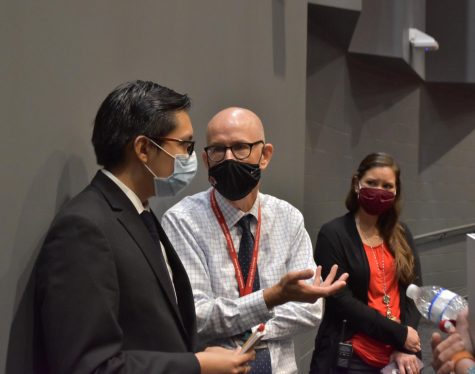 "When we usually hear from families, it's about an agenda item or grievance of some sort," Trustee Deigaard said. "And this, on the other hand, was authentically about the community's aspirations for HISD. It was wonderful to hear from parents, community members and teachers about what's working well in the district. We also wanted to hear about some issues that are a challenge for the district. We can't fix things if we don't know what to fix, so it was great to hear what's on people's minds."
Trustee Deigaard said that the HISD Board of Education aims to act as a nonprofit, rather than a city council or legislature.
"Our job is to set up a vision, values and goals, then we hire a superintendent to carry that out," Trustee Deigaard said. "We've got an evaluation tool for that superintendent to hold him accountable to those specific, measurable, attainable, result-oriented and time bound goals. So by holding meetings like this, and by determining what the Bellaire community's collective top priority is for this school year, HISD can use this really valuable information to drive the vision and strategic plan for the entire district."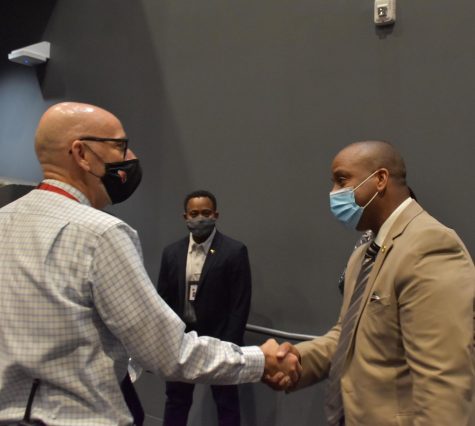 Principal Michael McDonough also underscored the importance of feedback from community members.
"I think it was great that the superintendent got to hear from all types of people, like parents and teachers from different schools," McDonough said. "And of course, from kids, which is even more important to us. And I think it was a really cool opportunity for the superintendent to learn more about the community. I'm proud to be a part of this, and I'm so excited to see where this goes."
McDonough said he hopes Superintendent House II and the Board of Education uses this event to better reevaluate and adjust the overall mission of the district.
"An important element here was to notice what is working," Principal McDonough said. "Anytime that we can start with an appreciative inquiry, it keeps us from making mistakes of change in the wrong thing. My hope is that as the superintendent hears from all over the city, he will address the recurring themes that are working and then also fix exactly what needs to be fixed."