'This year is going to be so much different than normal'
Homecoming returns on Oct. 15
After not having a dance for over a year and a half, homecoming returns on Oct. 15 from 8 p.m. to 11 p.m. at Braeburn Country Club.
"This year is going to be so much different than normal," freshman Amy Liu said. "I have no idea what to expect."
A limited number of homecoming dance tickets will be for sale on Oct. 11-12 during Cardinal Hour and Oct. 13-14 after school from 4:10 p.m. to 4:45 p.m. Tickets will be sold on Main Street near the pool. The cost is $25 per ticket, cash only.
"Homecoming is when we welcome alumni back to Bellaire and celebrate our school's traditions," junior Cassie Wills said.
The homecoming dance has been a high school tradition since the 19th century.
"I am very excited for the game and for the dance because I have a date," freshman Maddie Spielman said.
Bellaire students and non-Bellaire students attending the dance must sign and turn in a contract when purchasing tickets. The contract covers the attire acceptable at the Braeburn Country Club, including student IDs, which are mandatory to enter the event.
In addition to the homecoming dance, spirit week is set to occur this week, Oct. 11-15.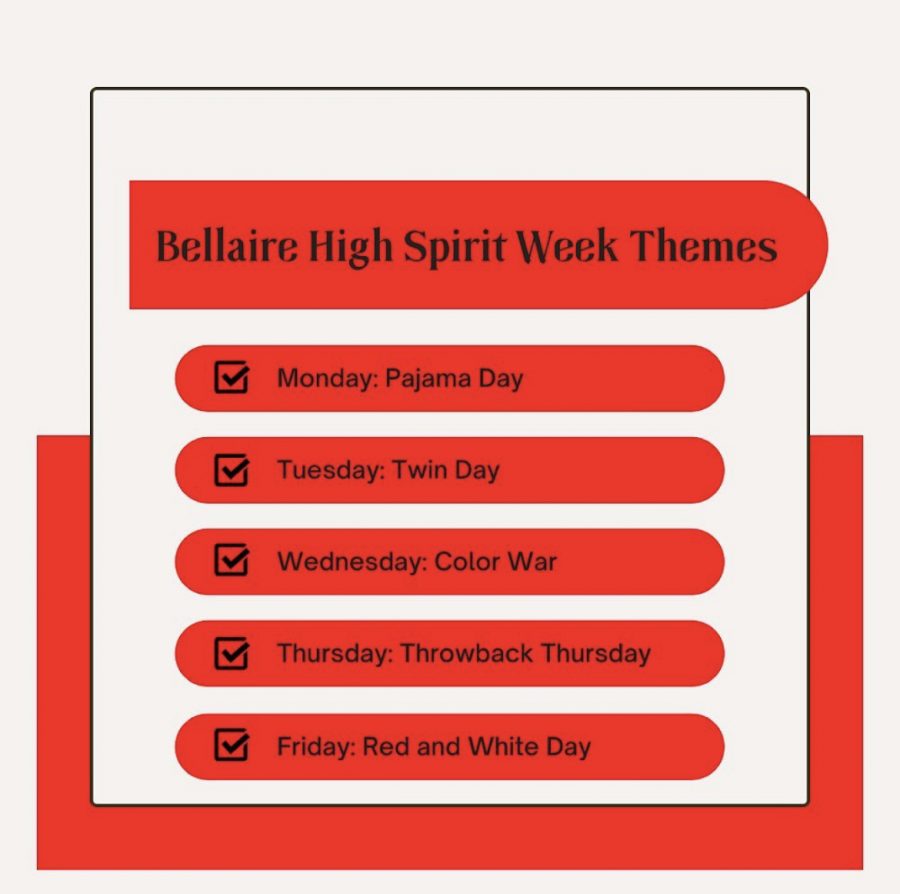 "Spirit week seems fun," sophomore Joshua Joby said. "I'm looking forward to it."
Due to the pandemic, masks will be required throughout the homecoming dance.
"Wearing a mask is okay for me because there's a lot of people, but I need it to match my outfit," said Spielman.
The homecoming football game will be Saturday, Oct. 16 at 6 p.m. at Butler Stadium against Houston Math Science & Tech. All clubs, organizations, families and friends are encouraged to attend a pre-game tailgate party. The tailgate party will be held from 4 p.m. to 6 p.m. in the Butler Stadium parking lot near the front of the baseball field. For more information, visit Bellaire Homecoming 2021 Flyer.
Leave a Comment