Opt for Action club studies present-day implications of Black history
To recognize Black History Month, Opt for Action club officers introduced the activism aspects surrounding the annual month-long celebration of African American achievements in its second meeting of the year last Wednesday.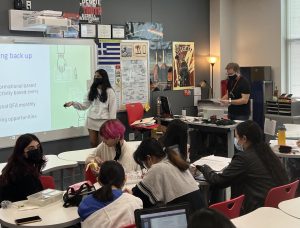 "The meeting went well," Vice President and sophomore Meena Jammi said. "Hopefully, more people will show up at the next meeting. The goal was to educate people about Black History Month. This meeting was more information than discussion-based. We didn't really have a discussion package, but we'll do that next time."
As a local branch of the national Opt for Action organization, OFA follows established and designed activism topics for each month.
"The National Opt for Action releases a schedule for every month's discussion topics," Jammi said. "So, since this month was February, it's Black History Month. We also have other topics, like environmentalism and police brutality. Usually, we have discussions on these, but for this meeting, we just presented to everyone what Black History Month is, which hopefully gives some people awareness."
Marketing Director and sophomore Nikhila Kodali said she is eager about next month's meeting, which will discuss LGBTQ+ rights. Kodali added that OFA has allowed her to be a part of a community that helps create positive change.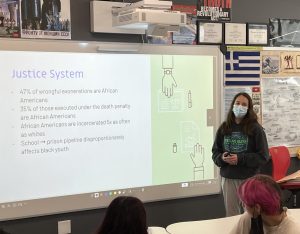 "I think OFA is a super welcoming community of individuals who want to make a difference," Kodali said. "Some of the activities that we've done in the past were fundraisers and activist walkouts. And a lot of times we work with national OFA, to protest, like for gun control, and things like that."
Opt for Action will disuss LGBTQ+ rights discussed in March, Immigration in April and Veterans in May. For regular updates on OFA meetings, join their Remind by texting @bhsopt to 81010 or visit their Instagram page at @optforactionbhs.
Leave a Comment