[NEWS BRIEF] Belles officers chosen for the next year
Belles officer tryouts and elections were held on Mar. 8 and officers were chosen yesterday. Candidates presented possible Belle Ball themes for next year and dances to their teammates, who submitted ballots with their vote. Belles also voted for a senior to be the Belle of the Ball at Belle Ball on Apr. 1.
Current captain and junior Laura Cheng, who will be next year's colonel, said that she is excited to fulfill the role.
"I have some very big shoes to fill," Cheng said. "But I have learned so much by working alongside Bella Mansfield, the current colonel, and Natalie Faris, the current lieutenant colonel. I can't wait for next year and being able to be there as a role model and a guide for both the new and old Belles."
Although sophomore Ryan Rexford said she was terrified, she said she would be 'happy with the results of the vote, no matter what.'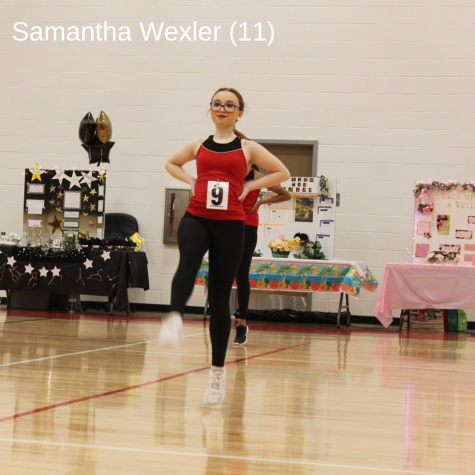 "There are so many amazing candidates," Rexford said. "I have no idea what's going to end up happening, so if I don't make it, that is what it is. But either way, I'll be happy with the result because of how many amazing other candidates there are. So it's like Belles is kind of set up for next year."
Senior and current president Emma DeArman said she is proud of all of the officer candidates.
"Today, I got flashbacks to sophomore year before COVID hit," DeArman said. "I think everyone did a really great job with the circumstances that we were in for the past two years. I always tell all the new candidates to go for it. The worst thing is you don't make it. The best thing is that you do so I just say try for something now."