[NEWS BRIEF] Juice go and dance: eMotion Dance Company fundraises at JuiceLand
eMotion Dance held a fundraiser at JuiceLand yesterday to raise funds for the team's performances.
Junior and eMotion dancer Samantha Lee stopped by to get a quick drink and support her team.
"I shared with my friends that they should go and support Bellaire's dance team," Lee said. "I saw so many people from Bellaire lining up in front of me and behind me, and I think we made a lot of money that day."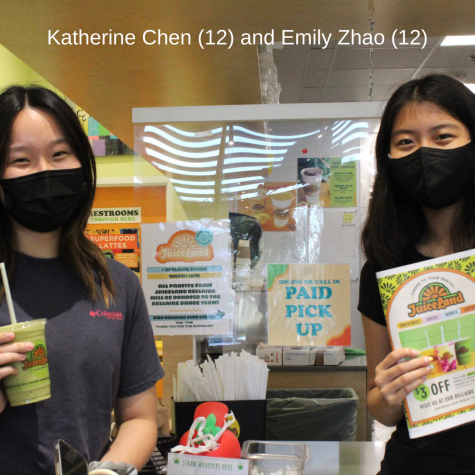 Senior Emily Zhao went to support the team after her workout at the gym.
"I think having a fundraiser at JuiceLand was really smart and it is pretty close to school," Zhao said. "I think it was also a good way to stay healthy and promote active activities, especially since eMotion is a dance team."
Senior Katherine Chen said that she had a great experience at the fundraiser..
"I think everyone should actively support all Bellaire organizations because club members and officers work so hard to make sure that everything runs well," Chen said. "eMotion has been super great at promoting fine arts and it's a super amazing dance team. JuiceLand is such a great store because it's super local and healthy."
Leave a Comment