Uvalde strong: students wear maroon in solidarity with elementary school
Maroon red. The color of the Uvalde school district floods the hallways. Along with students from other school districts in Texas, Bellaire students wore the color Sept. 6 to stand with Uvalde ISD and show support for the Robb Elementary School students, teachers and staff who returned to class for the first time, a year after the Uvalde shooting. 
Even though for students, like junior Akshay Kapur, wearing maroon isn't the most substantial action, Kapur said that if anything, it shows solidarity that he is #UvaldeStrong.
"I really want to support the people of Uvalde," Kapur said. "What happened to those elementary schools earlier this year was something that no kid should ever have to experience."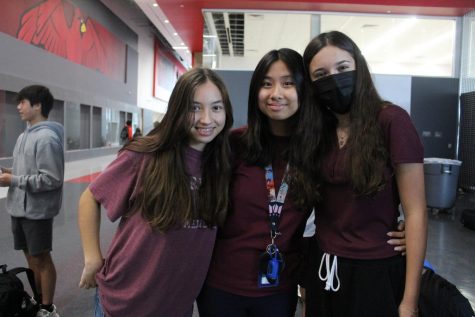 Especially for Kapur, the idea of putting himself in the shoes of Uvalde students has moved him and other students to action.
"Last year, Opt for Action held a meeting over gun legislation," Kapur said. "But beyond wearing maroon, I think reaching out to your state representatives; some of them probably are less willing to change than others. But, just voicing your concerns and protesting. That's always something that's going to help change laws in this country."
Like Kapur, senior Owen Bell said that students should also take action which he does by encouraging his fellow seniors to vote. Even though Bell is not of voting age, he says wearing maroon was a personal necessity. 
"I don't need any personal connections to realize how much of a terrible situation that was," Bell said. "It's completely unfair for them to be in that situation where there was a school shooting and then even just having the idea that that could happen while going to school. Those kinds of things should never happen. For lack of better words, I would feel bad if I wasn't wearing maroon."
Students, like Kapur and Bell, felt a sense of community not only with students wearing maroon but also with other students who could not wear the color.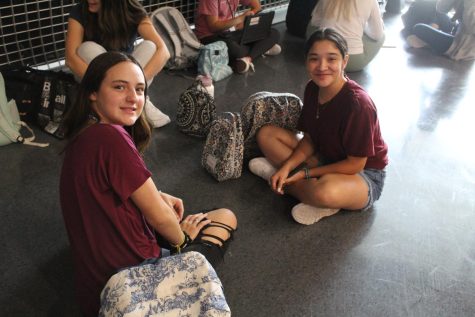 "It's not just the people with maroon on; some people just don't have maroon shirts and those people are with the people of Uvalde as well," Kapur said. " There's a sense of community with people who are wearing maroon, but there are more people than that too."
For astronomy and physics teacher Jimmy Newland and other students wearing maroon or not, this day was anything but normal and the initiative to wear maroon shows the compassion and understanding among Bellaire students and staff. 
"I was moved by, as a public school teacher, knowing that a public school in the state where I live had this horrific, violent event," Newland said. "It had a huge impact on me. I think it's great that people across the state, especially educators and parents, wanted to represent that we care about and acknowledge the significance of this day for Uvalde students."
Leave a Comment