[NEWS BRIEF] 'It was stellar'
Astronomy Club hosts the first star party of the year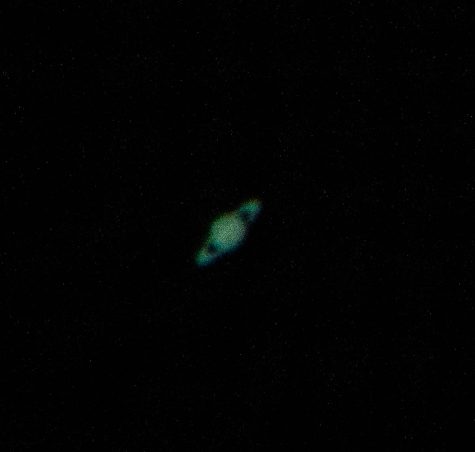 The Astronomy club observed Saturn, Jupiter and Neptune on Sept. 16 using two telescopes on the roof of the parking lot. Club sponsor Jimmy Newland started star parties to allow people to observe the night sky and learn about different celestial objects
"Fall of 2008 was my first one," Newland said. "I've done at least one every semester since then. We even did a virtual one during lockdown." 
Senior and vice president of Astronomy Club Brandon Sun coordinated the event with the assistance of the other officers and Newland. They wanted to see Neptune in opposition, which is a yearly occurrence when Neptune is the highest in the sky and directly opposite to the sun, making the planet more visible.
"I contacted Angel, the president, and the other officers and we decided that we wanted to go see Neptune in the highest orbit," Sun said. "This was a great way to start off the year, by seeing Neptune in opposition."
Despite not being a member of the Astronomy Club, junior Alexander Betram found astronomy interesting and wanted to see some planets and stars. 
"I saw Saturn really clearly and the rings were really interesting because they had a weird angle which didn't look like I expected," Bertram said. "The color was surprising; it was darker than I thought. You might not be very interested in astronomy, but the first time you look at a planet, it really opens your eyes."
Junior Peter Zhao was excited to come, however, he had expected to see more stars and the bright lights made it hard for him to see. 
"I was expecting to see more stars in the sky, but it was bright out so we could only see a few," Zhao said. "I wanted to see Polaris."
On the other hand, the star party blew away sophomore Ryan Shen's expectations.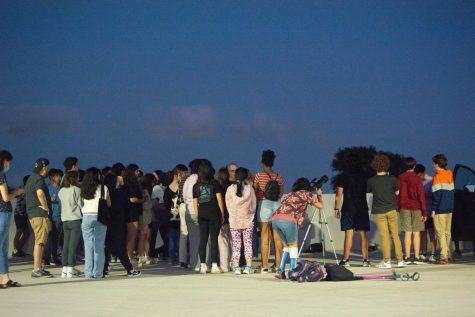 "You should totally come, it's an astronomical experience," Shen said. "It was stellar."
The officers are excited to have more interactive events and hope to encourage more people to join the club.
"We got a larger turnout than expected and I look forward to hosting upcoming star parties," Sun said.
The next star party will be held on Sept. 30 for the International Observe the Moon Night. For more information regarding the Astronomy club join their Remind @bhsastro22 and follow their Instagram @bhsastro.
Leave a Comment